<!– 336×280 ad unit –>
A veteran named Jason Minson was on his way to work in Virginia when he heard a car crash.
When he went to investigate, that's when he saw a dog trapped in a hot car on the verge of passing out. He immediately called 911, and they set out to help.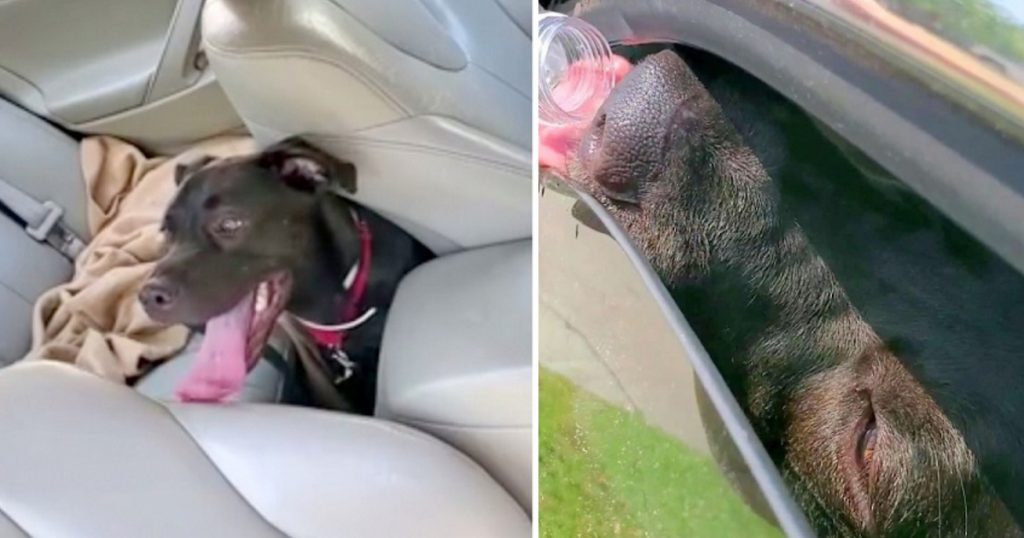 But as Jason waited, he could tell the dog was going downhill quickly.
Dispatch told him it'd be illegal to smash the window himself, but after giving the dog some water through the cracked window didn't help, he decided he had to do it.
The police arrived and took the dog for emergency care and then placed him in a local shelter for the time being. The people responsible were located and charged!
And thankfully, Jason avoided being charged for breaking the window to save a life.
What do you think, would you have done the same to save a dog in need?