<!– 336×280 ad unit –>
Service dogs are invaluable companions for so many people, especially veterans. The benefits are great: dogs provide therapeutic companionship that can be used to treat conditions like PTSD.
For many vets who have service dogs, these dogs become their best friends in the world. For Marine Corps veteran Cole Lyle, that dog was Kaya, a German Shepherd. Kaya was by his side all the time, even on hundreds of airline flights.
Sadly, Kaya took her final flight recently — but was given an incredible honor on board.
Cole, from North Texas, came home after a six-year tour in Afghanistan and was suffering from PTSD. "I tried pills and tried therapy. The pills just made things worse. I spiraled down and almost became a veteran suicide statistic," the veteran told WFAA.
A fellow veteran suggested he try getting a service dog. Cole brought home Kaya, the runt of her litter, and spent $10,000 of his own money to have her trained as a service dog.
It was well worth it: Kaya was trained to wake the vet up from nightmares and to stop anxiety attacks, and Cole has said the dog has made a huge difference on his condition, and even credits her with stopping his suicidal thoughts.
"A dog can be a powerful thing to keep you around," he said. "If you get to that point, you look down at the dog and say, well, I can't leave the dog. The dog would miss me."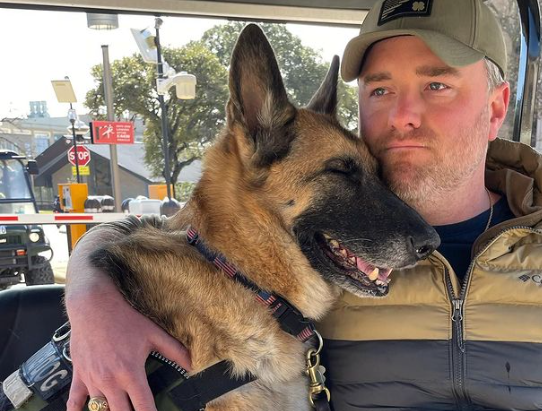 Kaya not only made an impact on Cole's life, but for veterans around the country. After Cole became an advisor to the US Senate on veterans policies, the pair lobbied for the PAWS Act, which provides canine training for veterans with PTSD.
That act was passed into law in August 2021, receiving bipartisan support.
Kaya lived quite a life: she met many politicians and celebrities, walked at graduation with Cole, and accompanied the vet on hundreds of flights around the country.
But sadly, a tumor under her tongue metastasized in January, and took a toll on her quality of life. Cole didn't want to see his loyal friend suffer.
"I didn't want her to be in pain and suffer after all the pain and suffering that she stopped," Cole told WFAA.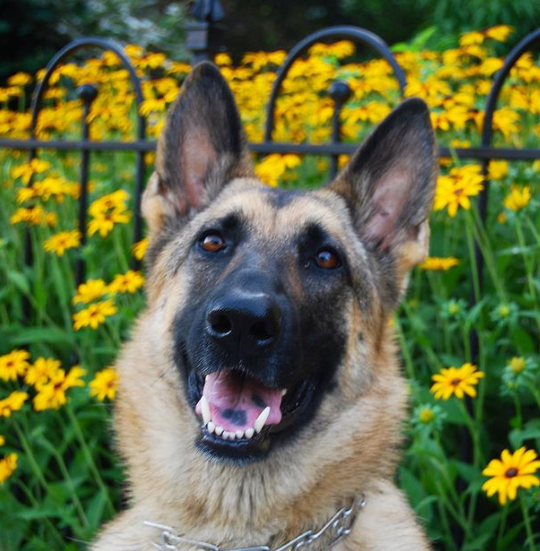 Realizing the end was near, he took her on one last flight, from Virginia to their home in Texas. "She's a Texas girl and I didn't want her to die in Virginia," Cole explained.
But it wasn't just any ordinary flight. They flew on Southwest Airlines, with whom they had traveled over 250 times. After finding out that this was Kaya's final journey, the airline did something inspiring to mark the occasion.
On the February 2 flight, the pilot got on the intercom and made a special announcement. He introduced Kaya, explaining to the travellers her work as a service dog and her work to get the PAWS Act passed.
He then explained he had the "solemn honor of what will be her last flight, as she goes home to rest where she was born and first met Cole."
"On behalf of Southwest Airlines, your two veterans up front, we thank both Maya and Cole… for their service."
In a video shared by Southwest Airlines, you can see Kaya get a round of applause from the plane's passengers — and Kaya, who had been laying down, suddenly lifts her head up.
After the two arrived in Dallas, the airline also provided a cart for Kaya's mobility issues.
A few days later, Cole announced that Kaya had died. "Cheers to a life well-lived and loved," he wrote on Twitter. "Miss you already, babygirl. My heart is broken and I'm numb without you. But it's gladdened because you're no longer in pain. Thank you for epitomizing 'Semper Fidelis.'"
Rest in peace, Kaya. You may be gone but you made a huge difference in the world and were a best friend to Cole. We hope you're at peace now 💔
Please share this beautiful tribute to this incredible dog.