<!– 336×280 ad unit –>
After spending the last 11 years of her life at the Five A's Humane Society in Godfrey, Illinois, 14-year-old Wiggles has finally been adopted into a loving home.
Wiggles, a Pit Bull mix, was surrendered to the shelter back in 2010 by her previous owners when they couldn't deal with her allergies anymore.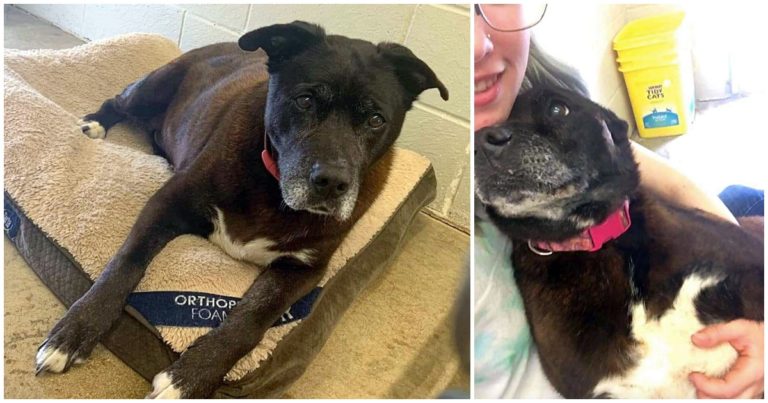 5A's Animal Shelter/Facebook
For the next decade, Wiggles was overlooked by potential adopters. She has a large benign tumor on her thigh, which is one of the reasons why staff thinks many people don't want to adopt her. Despite the tumor, she is very healthy for a 14-year-old dog.
A St. Louis, Missouri couple saw Wiggles' story and knew right away that they wanted to adopt her. They had lost their beloved dogs to cancer and felt it was finally time to adopt again.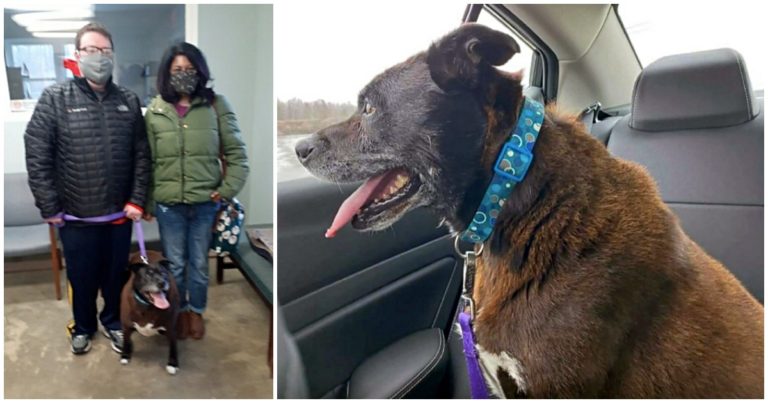 5A's Animal Shelter/Facebook
They came to the shelter to meet her and had an instant connection. Wiggles was all smiles during her "freedom ride," and although staff will miss her immensely, they are so happy to see her go to a good home.
Wiggles now has a big fenced-in yard to play in, and a quiet neighborhood to go for walks in. Wiggles is doing well in her new home and will be spoiled for the rest of her days.
H/T to WZZM 13 & RiverBender.