<!– 336×280 ad unit –>
Wiley is a wolf-dog who is part of a program in the Lockwood Animal Rescue Center called Warriors and Wolves which helps veterans deal with symptoms of PTSD. But even though he's asked to be tough for the veterans he helps, that doesn't mean he can't have his moments.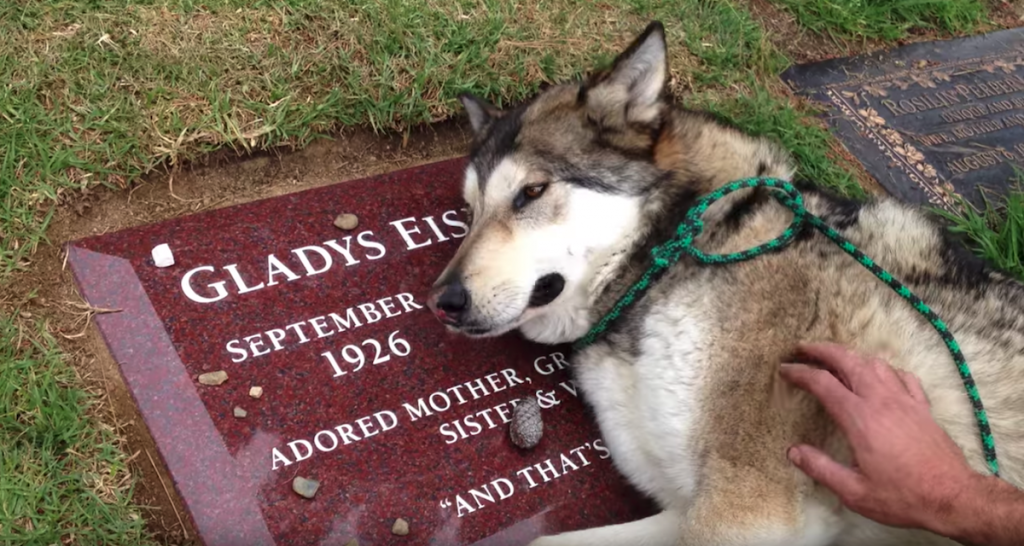 It is known that it's possible for dogs to grieve over a person they've bonded with who is no longer around. They may not understand exactly what's going on, but they definitely know what it means to miss someone. And the video below is proof.
Wiley is shown grieving at his grandma's grave, and his owners say he's never made these sounds before and hasn't since. This is a truly moving scene, and Wiley is a special boy who is very loved by his family.