<!– 336×280 ad unit –>
When some people say they want to rescue a dog, they really mean it. They don't go to the shelter looking for the cutest, youngest, or the friendliest dog.
They go to the shelter looking to help a dog who needs their help the most.
That's how a woman named Melani Andrews and a dog named Jake became forever friends. She walked into the City of Sacramento's Front Street Animal Shelter wanting to adopt a dog that no one else wanted to adopt.
"This kind woman walked into our shelter and asked who the oldest, hardest to adopt dog was," the shelter wrote on their Facebook page.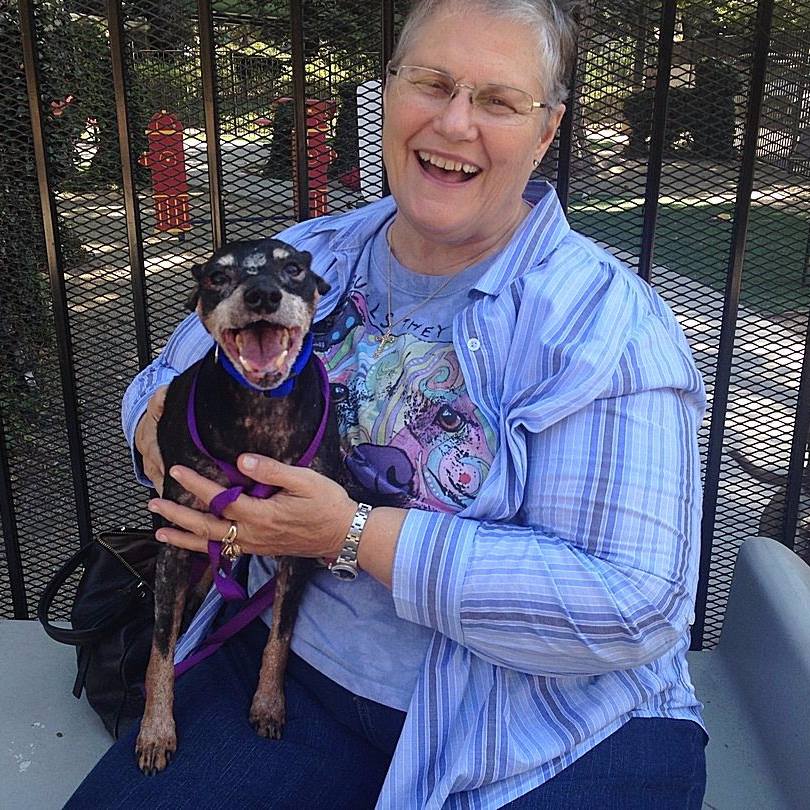 Source: Front Street Animal Shelter – City of Sacramento
Though Andrews was looking to help a dog, she was in need of help too. Not only did she want to give a dog a loving home, but she was looking for a dog to help her overcome the loneliness of hard times that have passed.
According to The Dodo, the 72-year-old grandmother lost her husband then her Staffordshire terrier who was a great comfort to her after she lost her husband.
"I was feeling down and a little depressed," Andrews told The Dodo. "My grandkids came over one night, and they said, 'Grandma, you need somebody to keep you company. You can't just sit around here all by yourself."
So, when she got to the shelter she was introduced to Jake.
"Jake has been with us for a long time, is a senior and has cancer in addition to skin problems," the shelter wrote on Facebook. "He was getting passed up time and time again. But Melani came to the shelter not just to find a great dog, but to save a life and give unconditional love to a dog in need."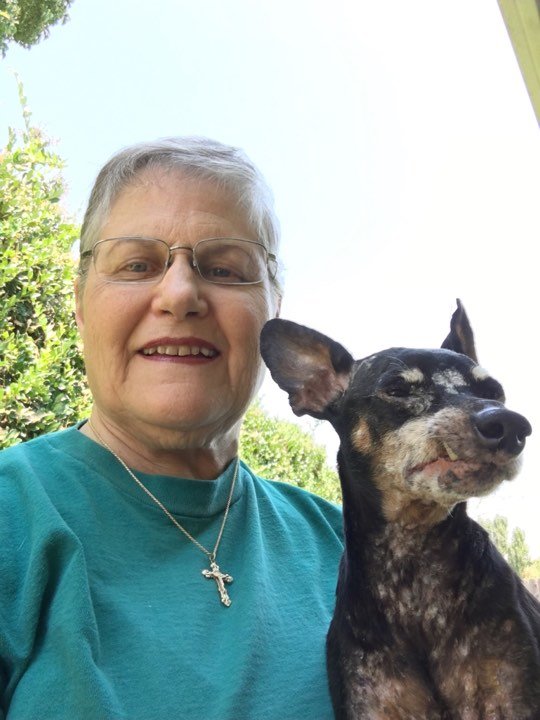 Source: Melani Andrews
Andrews didn't care what ailments Jake, a 12-year-old stray dog, had or how much his medical care costs would be since he had terminal skin cancer, was deaf and partially blind.
Still, Andrews just wanted to shower a dog in need with some love.
"Jake's two friends ignored me, but Jake perked up and started howling," Andrews said. "So I said, 'It looks like he wants to go, and I'll take him.'"
Andrews decided that she would give Jake a good life during his final days and take him home. Jake settled into his new home very quickly and seems quite happy.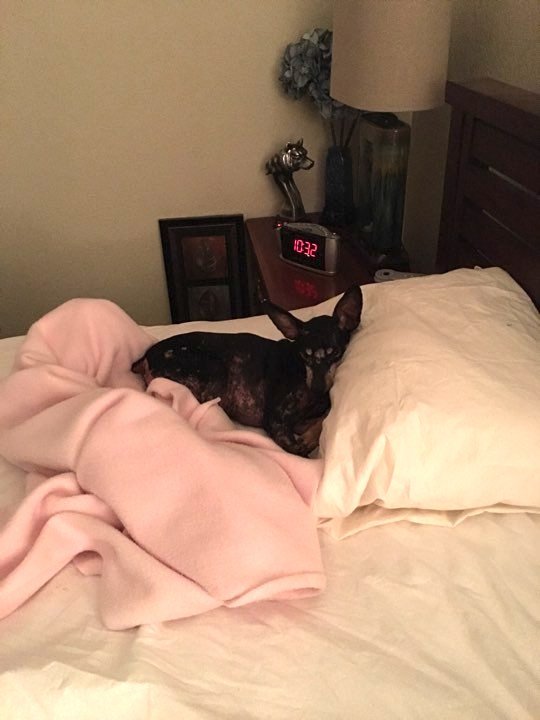 Source: Melani Andrews
"As you can see, it's a match made in heaven," the shelter said.
Andrews thinks so too.
"Every day I laugh a little bit more," Andrews said. "It's not so lonesome. I think [Jake] knows that I love him because he'll come over to me and he'll rub up against me and ask me to rub his backside. And then he'll nose me with his nose. And a dog that doesn't know somebody loves him wouldn't be doing anything like that."
This seems to be a definite case of who rescued who and we're glad that these two rescued each other.
Please SHARE this with your friends and family.
Source: The Dodo
Featured image credit: Little Shelter