<!– 336×280 ad unit –>
Many shelters are unfortunately crowded with animals waiting for adoption. With so many cats and dogs coming in all the time, it can be hard for some to stand out and find a home.
Naturally, many families coming in to adopt are looking for young, manageable pets, making it very difficult for older animals and ones with behavioral issues to find a home.
But sometimes, heroes come in and take in those pets no one else would. This is the story of one woman who asked for the most unadoptable dogs in the shelter—and went home with three.
Employees at Asheville Humane Society in North Carolina were in for a shock on July 24, when a woman named Leslie Sacks walked in with a very unexpected request:
"I said, 'Who's the oldest that you have, the longest that has been here, who has been overlooked? I need that dog,'" Leslie told Inside Edition.
It was the most generous attitude they had ever seen from someone visiting their shelter.
"We were all just in shock. It was incredible," Meredith Pitcairn, the center's communications and digital fundraising manager, told Today. "It was probably one of the best days we've had in a long time."
While the decision surprised everyone at the shelter, it was nothing new to Leslie: she has always had a soft spot for the older animals. Leslie says she's taken care of about 50 elderly rescue dogs, giving them a loving home in the twilight of their lives.
"These dogs have wisdom, they have love, they've been through a lot and it really tugs at my heart that they are just sitting there being overlooked," Leslie told Inside Edition. "We can't let that happen and we shouldn't let that happen."
"I realized that giving these dogs the last part of their life was so wonderful because then you just know that you've completed them," her 10-year-old daughter Siena said.
The family recently lost seven of those dogs. While it was nothing new or unexpected, their passing still hit hard.
"I thought my mom would be strong, but that's actually the first time I've seen her cry before," Siena said.
But even after that loss, the family still continued their mission, deciding to open up their home and hearts to more aging dogs in need of love.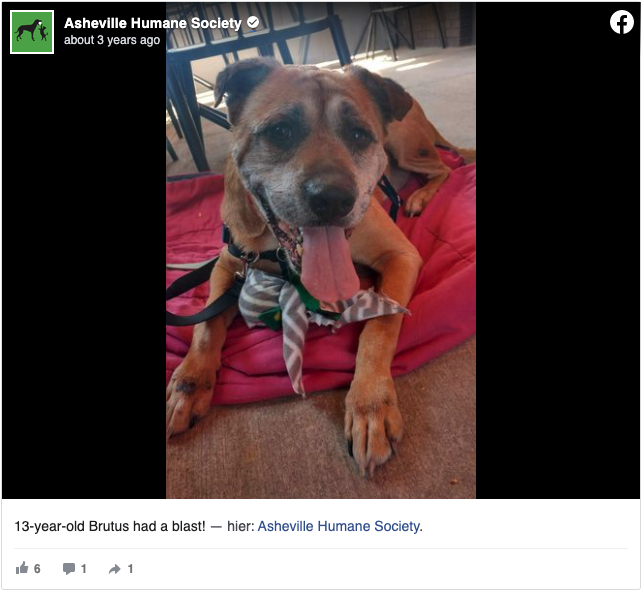 As luck would have it, the shelter had two perfect candidates.
There was Samantha, or Sam, who had been at the shelter since December. According to Today, she suffered from a severe skin infection requiring a specialized diet. She had been adopted in May by another family, but returned to the shelter just a month later after she didn't get along with the family's other dog.
There was also Brutus, a dog who had been surrendered in March, whose family asked to be put down. He was spared, but separation anxiety and medical issues hurt his chances of finding a home.
Leslie took both. "I'm glad to give them a home for the last couple of years of their life," an emotional Leslie said, with the pair of dogs waiting in the car. "And they give so much love back."
Brutus and Samantha will now get to spend their golden years in a big three-story house with a two-acre yard for them to play in.
The shelter posted photos of their former residents, and it looks like they're adjusting well to their new home: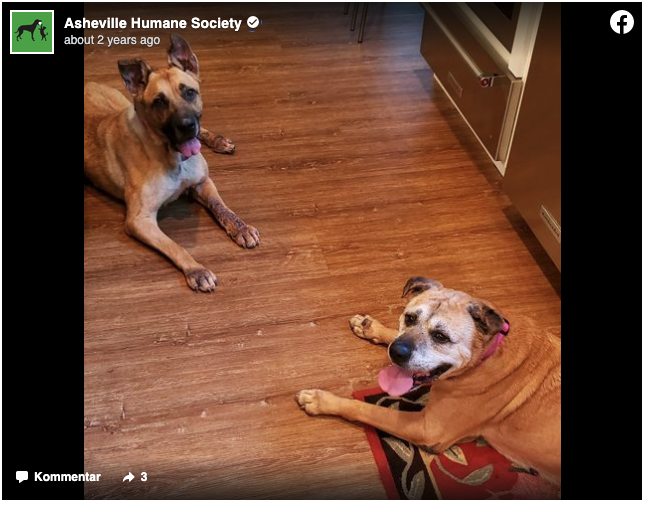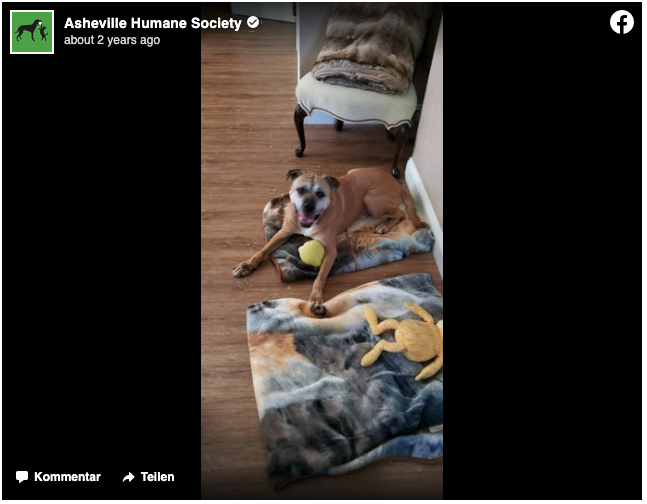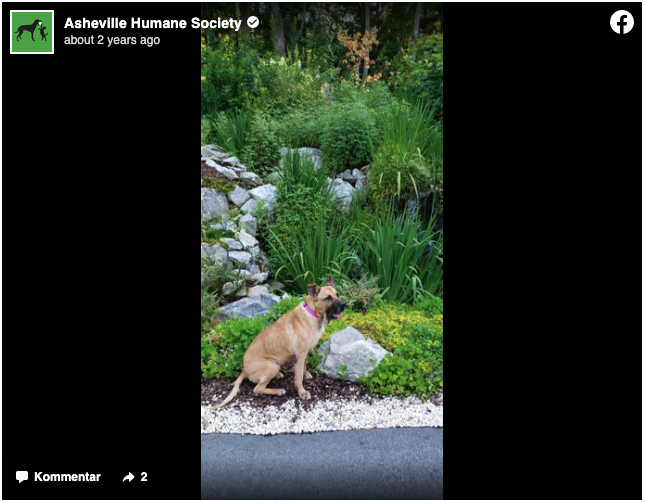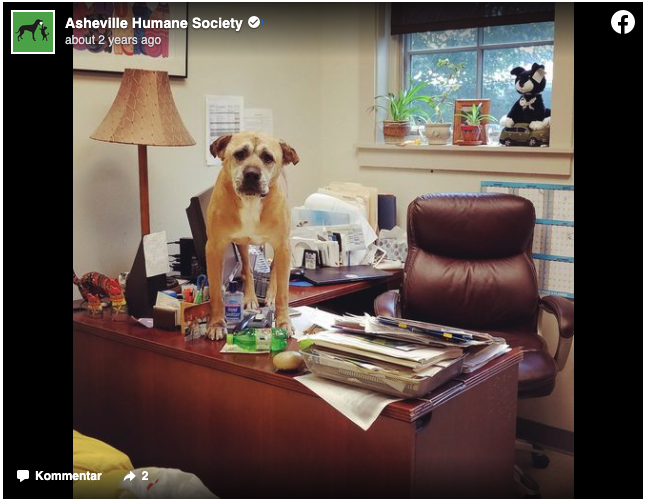 If that wasn't inspiring enough, Leslie returned to the shelter a few days later and adopted a third dog: a 13-year-old Schnauzer mix named Lily, Today reported.
The family hopes that their story will inspire more people to adopt senior dogs.
"They changed my life. I'm so happy with them, and my favorite part of being with them is that they're loved and they give so much love back," Siena told Inside Edition.
"You can afford giving the amount of love these animals give you back," Leslie said. "Go out there and adopt a dog today. You can do it."
How incredible for this family! Share this inspiring story!