Charlie the Golden Retriever is one the most loving and affectionate dogs a family could ever dream of having. However, Charlie has a strong need for feeling included at all times.
He hates being ignored, and gets especially frustrated every time his family members hug each other without him!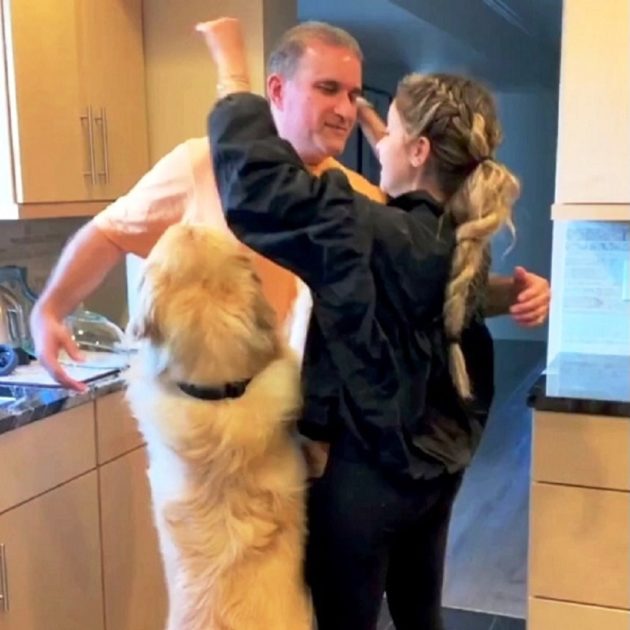 Source: Rumble Viral/Youtube
In this video, we see Charlie's adorably jealous reaction when he sees his humans hugging right in front of him.
The dog feels "betrayed" that no one called him in for the hug, and he's determined to make things right.
He bossily barges in between his 2 humans and hilariously slithers his head into the space between them!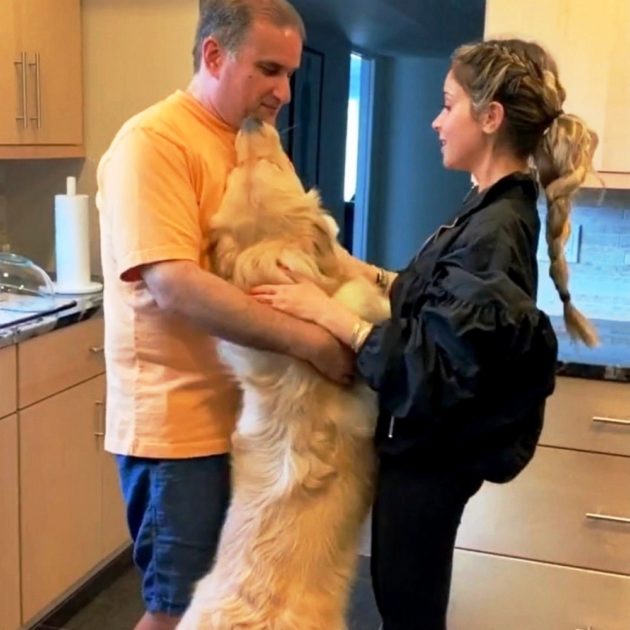 Source: Rumble Viral/Youtube
Charlie endearingly kisses the duo and begs them to let him be a part of the hug. They finally give in and grab their cuddly dog for a group hug.
Charlie is so happy to have his way that he keeps smiling and his tail never stops wagging even for a second!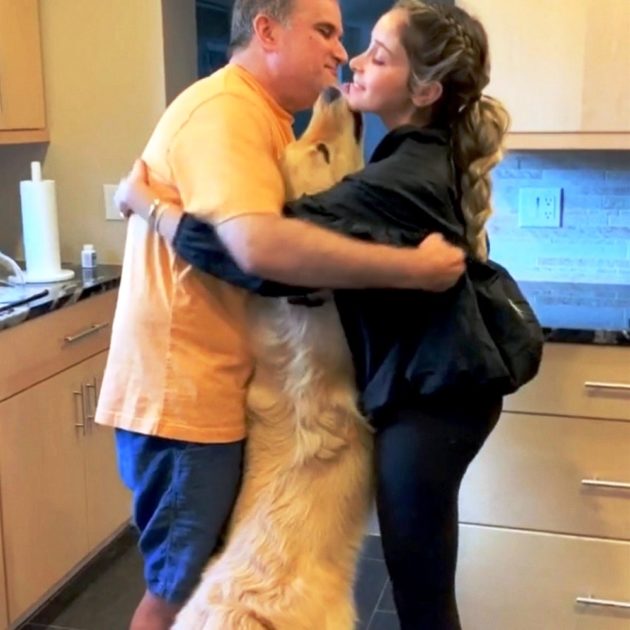 Source: Rumble Viral/Youtube
Charlie believes that he's a part of the pack, which is the reason why he's so averse to his family hugging without him.
Animal researchers claim that hugging a dog is a big source of comfort and happiness for these loyal beings.
Like humans, a dog's body also releases the feel-good hormone called "endorphin" during hugs, and this makes them feel super happy!
If you needed a cue to hug your dog, this is it!
Click the video below to watch the adorable Charlie's super-jealous reaction when he finds his humans hugging without him!
Please 'SHARE' to pass on this story to a friend or family member