A rescue team from Animal Aid Unlimited was deployed when locals called them for help. The locals informed them that a dog had suffered a violent fall into a dry well.
When the team arrived, they found the dog, named Lena, silently sitting behind a thorny overgrowth in the garbage-filled well.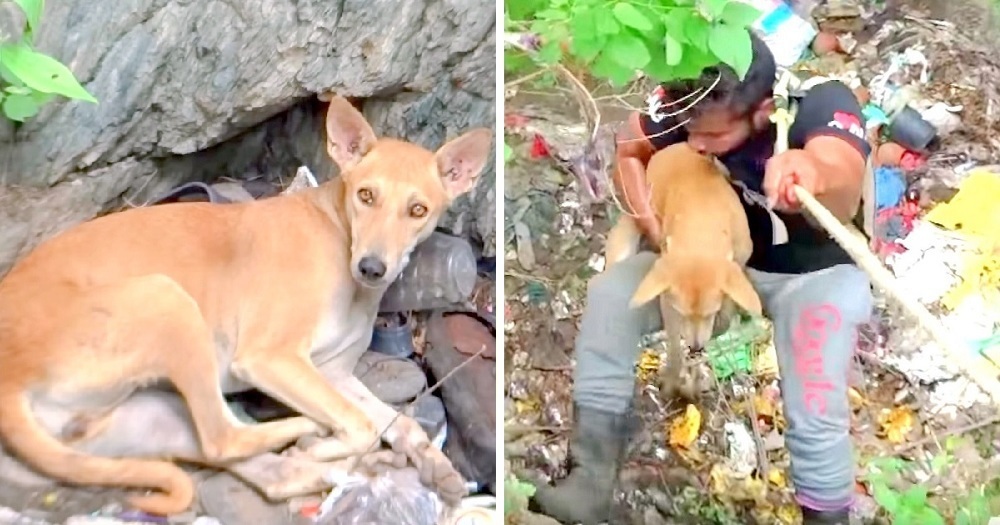 Source: Animal Aid Unlimited, India/YouTube
As the rescuers saw the pain in Lena's eyes, one of the rescuers climbed down to get to her. When he was near her, he realized that Lena wasn't moving at all.
He inspected her body and found that she had suffered a very deep, bleeding laceration from the fall. She must have been in unimaginable pain, yet she barely made a single cry of distress.
The rescuers scooped up the brave girl and took her to the hospital. There she was sedated and her wounds were treated and stitched up.
The volunteers were amazed at Lena's extraordinary pain endurance. Thankfully, Lena started recovering quickly as the wound was still fresh and uninfected!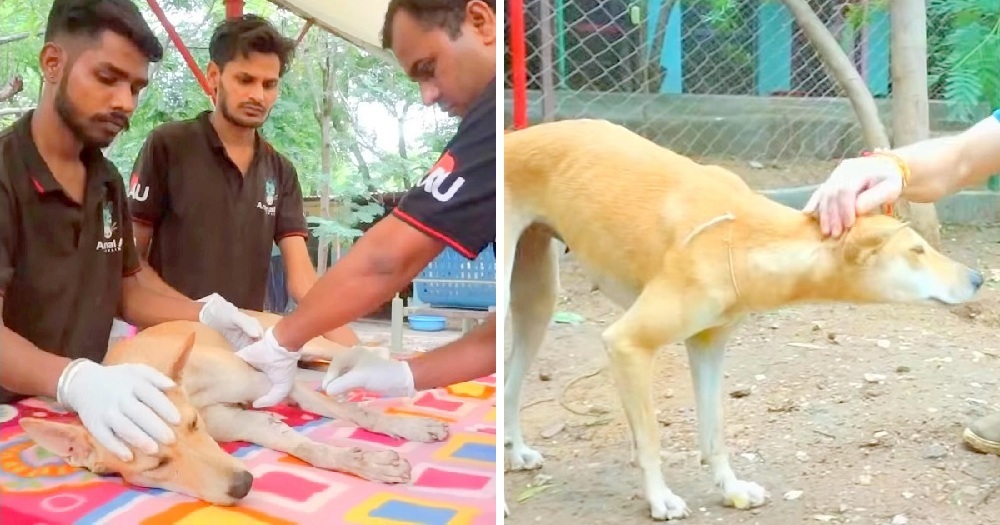 Source: Animal Aid Unlimited, India/YouTube
When Lena recovered fully, she became a spunky, happy girl in the shelter. She would run to every volunteer and wouldn't leave until they petted her.
How cute! She is a brave girl and a true survivor! Go Lena!
Click the video below to watch the brave Lena as she keeps her cool during crisis and gets rescued!
WARNING: The contents of this video may be disturbing to some viewers.
Please 'SHARE' to pass on this story to a friend or family member