<!– 336×280 ad unit –>
6. Watching you leave calmly.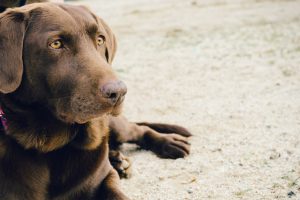 Some people think that if a dog panics when they leave that it's a sign that they love them.
That's not necessarily true, according to Gregory Berns, author of How Dogs Love Us: A Neuroscientist and His Adopted Dog Decode the Canine Brain.
If your dog panics when you leave, it's more of a sign that they have separation anxiety than that they love you.
If a dog goes into his crate or is accepting of you leaving, i.e. they're calm when you leave, it means your dog loves and trusts you and is confident that you will return.
Move on to the next page to learn how else your dog shows love!