<!– 336×280 ad unit –>
When kids go off to college, human family members understand where they went, but it's hard to explain to a beloved dog where one of their pack members has gone.
Cecelia Jia is a 21-year-old student who left her home in Richmond Hill to attend college three hours away.
No one told the family's two-year-old Japanese Akita, Artie, that Cecelia wasn't going to be around for a while.
While the girl was taking courses at the University of Waterloo, she decided to record a clip of her voice talking to Artie so her mom could play it for the dog.
Poor Artie was brokenhearted wondering where his sister went, so Cecelia hoped her soothing voice would comfort the doggo.
The poor glum pooch heard the message, titled his head, and placed his adorable chin right on top of the phone.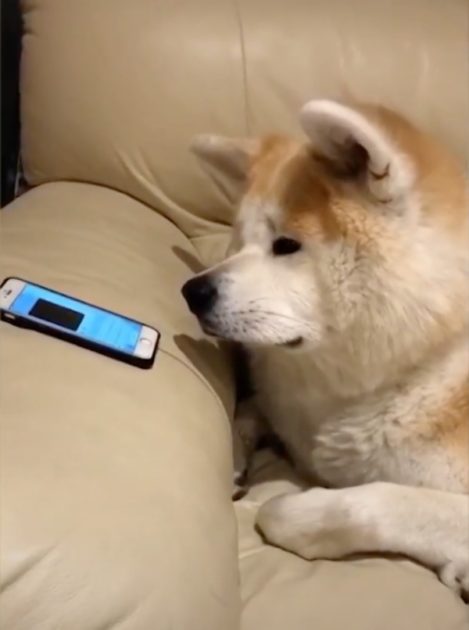 Source: Caters Clips/YouTube
"Artie seemed confused for a bit as if he was wondering why he recognized the voice in the phone," Cecelia stated.
Within a few moments, it seemed as if a lightbulb went off for Artie as he suddenly recognized Cecelia's voice on the phone.
It's almost as if the dog wanted to hug his human through the phone, so he placed his head on the device sort of like a furry hug. Cecelia wondered if maybe Artie was waiting for her to appear out of nowhere.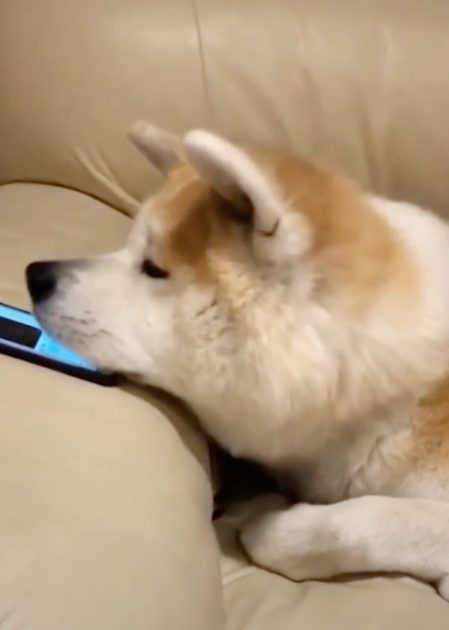 Source: Caters Clips/YouTube
For now, press play and turn up your volume for the adorable video below.
Please 'SHARE' to pass on this story to a friend or family member