<!– 336×280 ad unit –>
Maymo the mischievous Beagle is back, and he brought some friends along for some Halloween shenanigans!
Maymo teams up with Penny, Potpie, and Indie to scheme up a plan to get all of the candy, and off trick-or-treating they go! 😀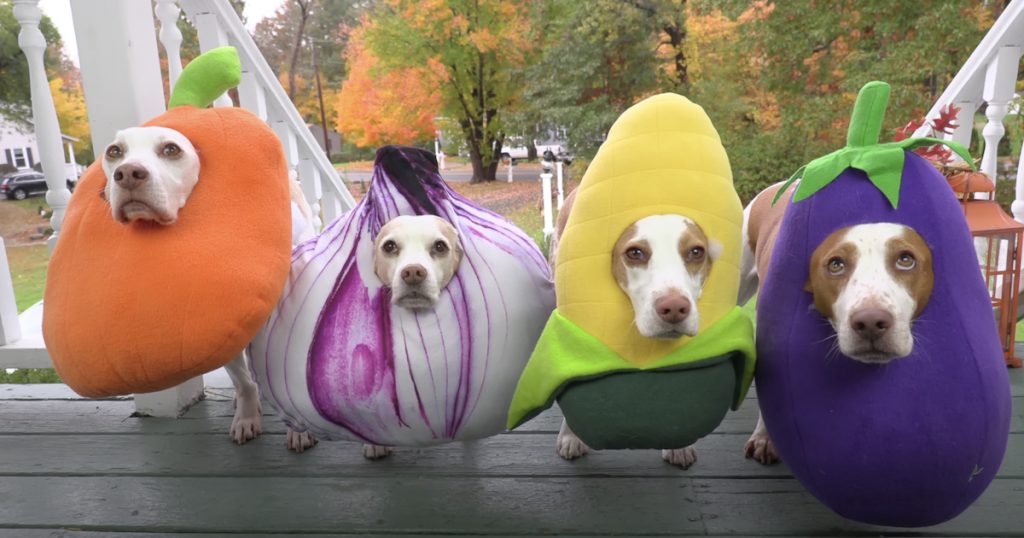 It's not enough to just collect the candy being passed out. So when the neighbors show up to the door with the candy bowl, the dogs bonk them on the head with a baseball bat or shovel to knock them out and steal all the sweets!
These naughty Beagles spare no one in their quest for candy domination: not even nuns, elderly people, or policemen are off limits! 😛