<!– 336×280 ad unit –>
A bear cub is taking the world by storm for his courage and determination as he tries to keep up with his much stronger (and larger!) mother. In a video that's being shared and retweeted thousands upon thousands of times, the cub climbs up a steep, snow-covered mountainside behind his mother who is obviously having a much easier time getting to the top.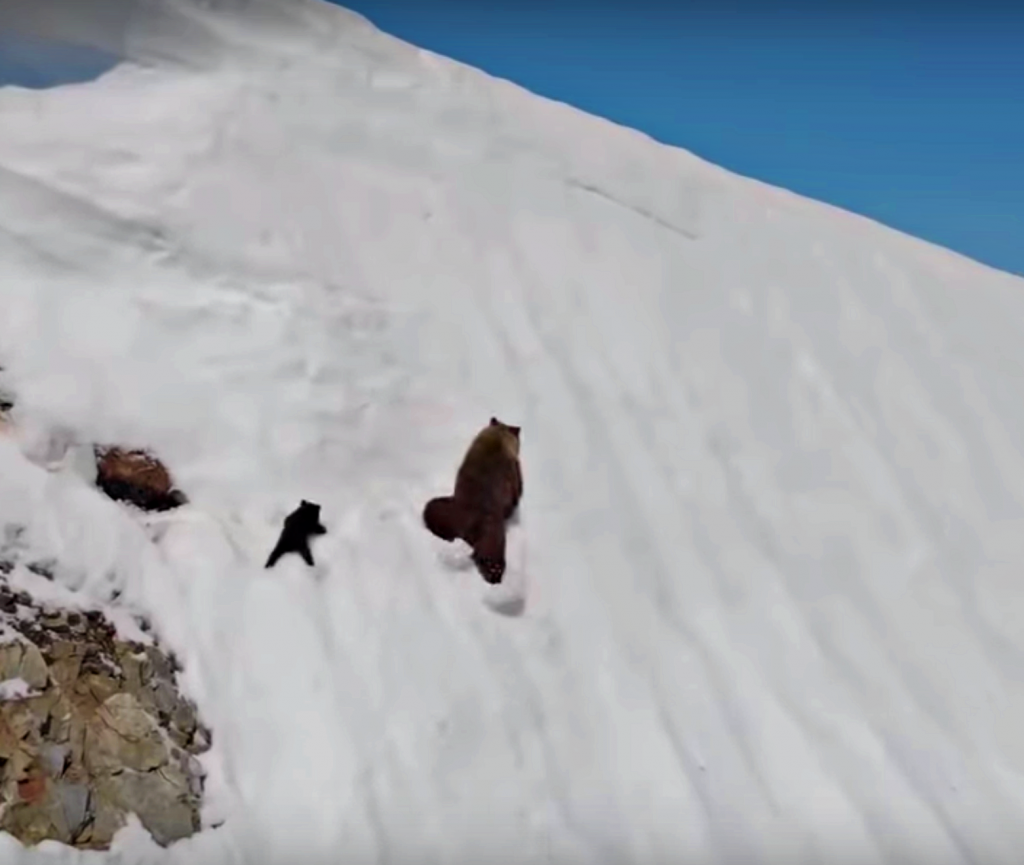 The cub slips and falls over and over again. Yet, he continues to try to make his way up. He is not deterred. He will not give up!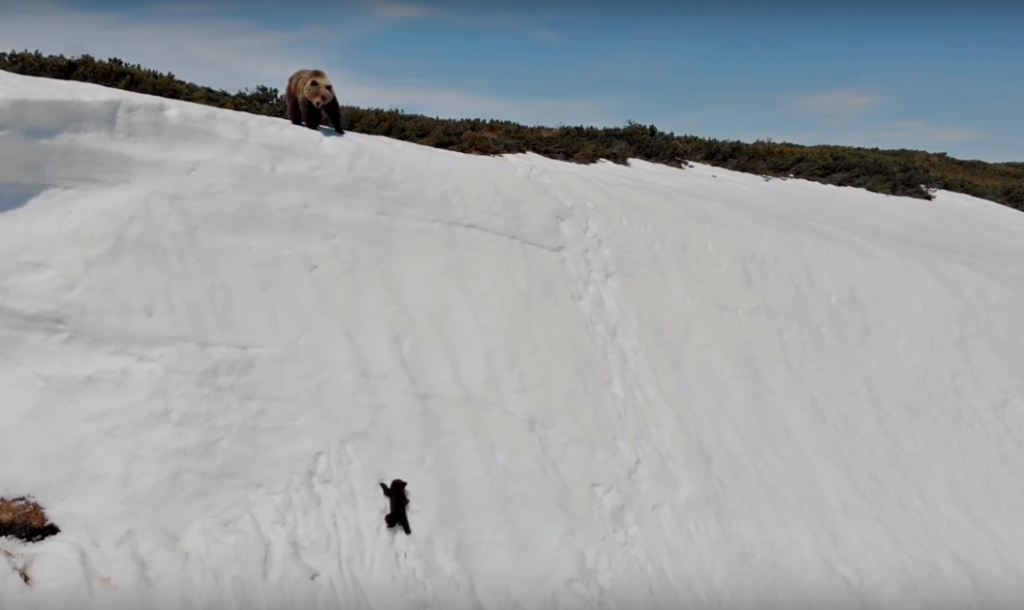 Then, as he's finally making progress, he plunges WAY down. But that doesn't stop him from trying once again. He climbs up and up, with even more fervor, to reach his mother who is already at the top waiting for him.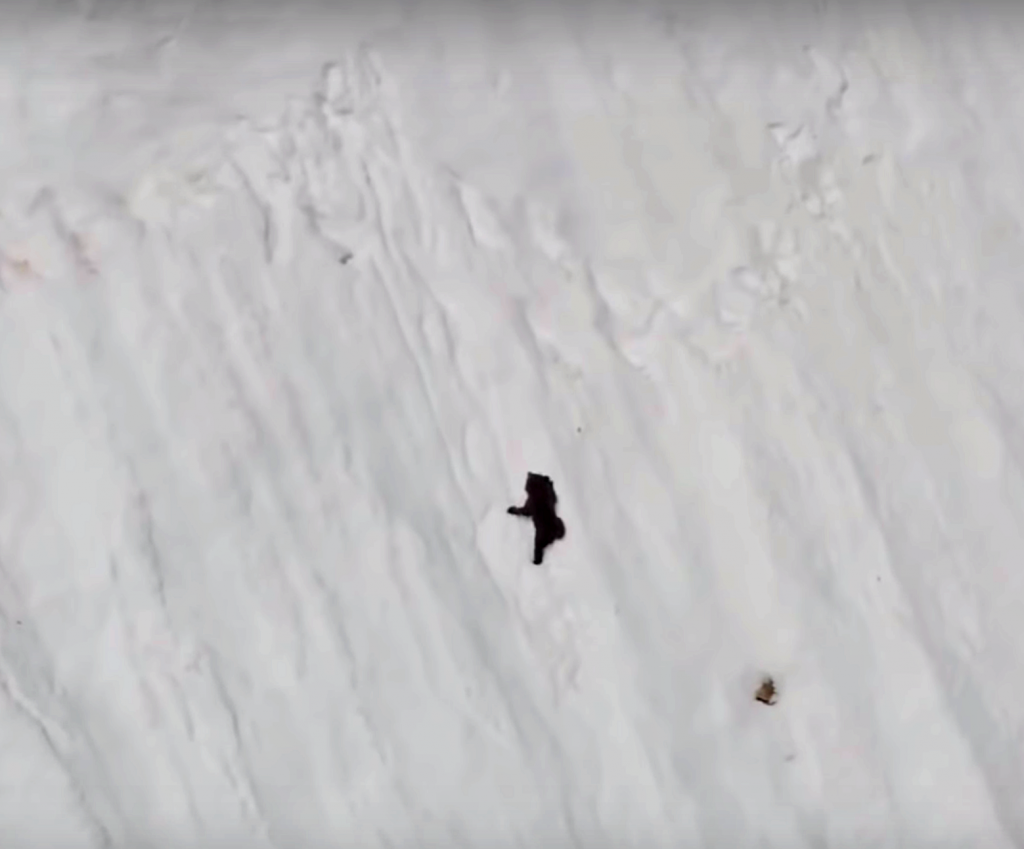 Mom prefers the wait-and-see approach instead of climbing down to take him up herself. And while many would think this wasn't the best parenting move, others insist that she taught her young cub a valuable lesson.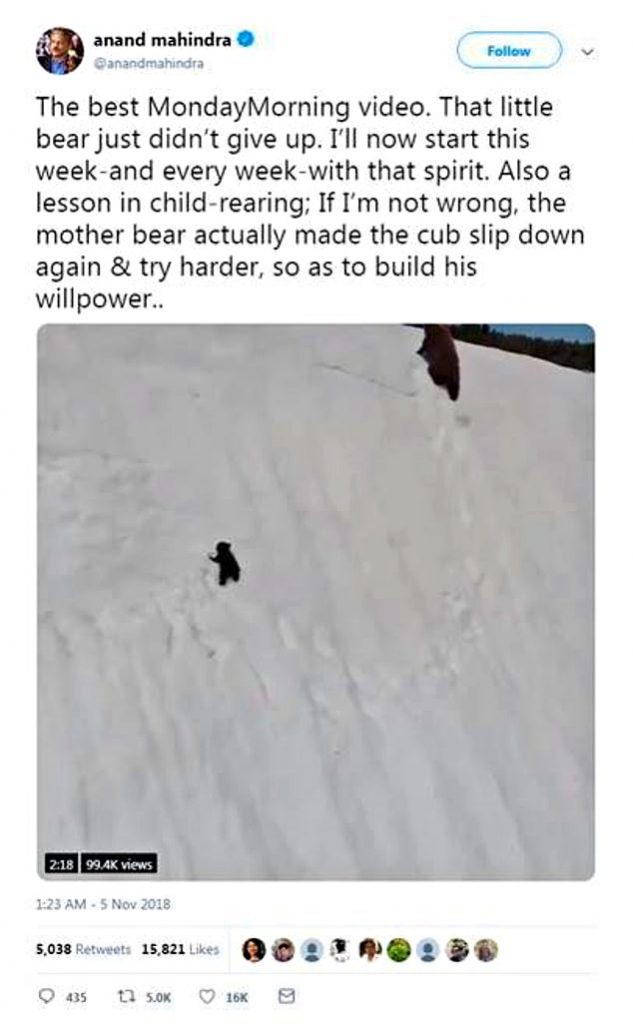 Twitter
In spite of the enormous obstacle and how many times the baby nearly falls to his death, the cub has no intention of giving up. He doesn't allow fear to stop him from doing what needs to be done.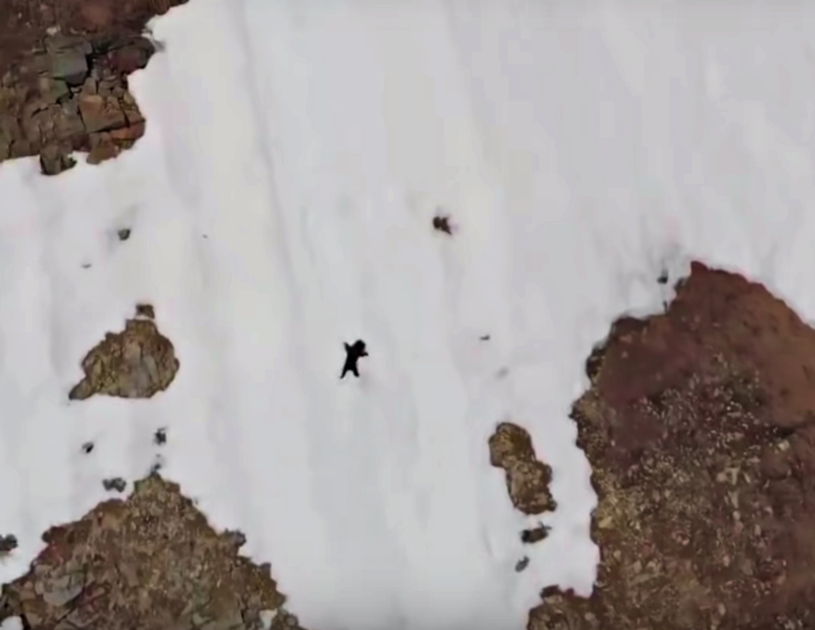 The tiny bear's bravery is something you have to witness for yourself! But remember to breathe while watching this!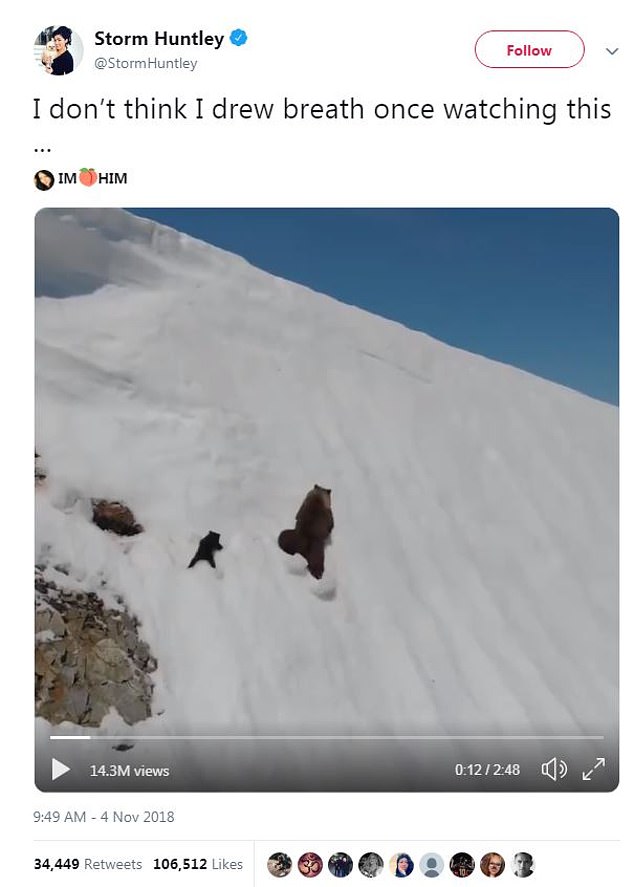 Twitter
This little one's journey is EPIC! Watch the video for yourself below and don't forget to cheer him on!
Please 'SHARE' to pass on this story to a friend or family member