<!– 336×280 ad unit –>
A devoted animal rescuer, Nilobon Naknoi, and her team received a call late at night. Someone found a dog wandering around on the side of the road. The poor pup had a serious wound around his neck.
When Nilobon arrived and met the dog, she realized that the wound was caused by a shoelace that had been tied around his neck. His skin grew around it and it was embedded deeply. Poor baby!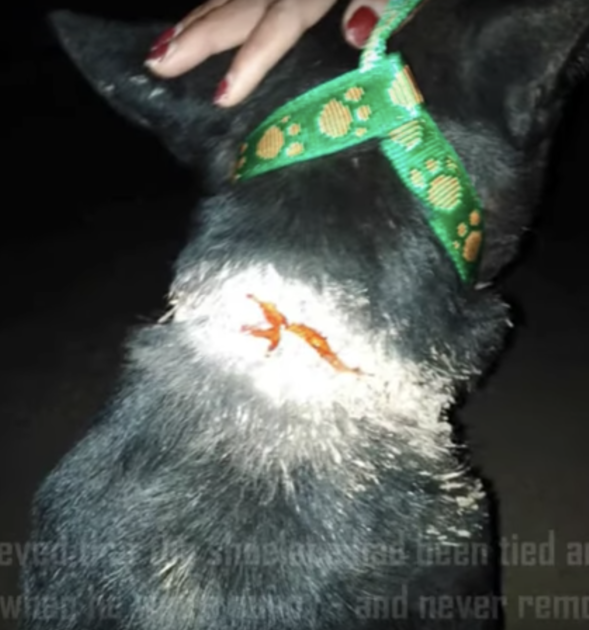 Source: AnimalSTEP Official/Youtube
The shoelace was likely placed there when he was a small puppy. As the dog grew, the shoelace constricted his neck further.
His skin healed then opened several times around it, creating scar tissue. As the shoelace went deeper into his skin, it constricted blood flow, creating a massive wound and infection.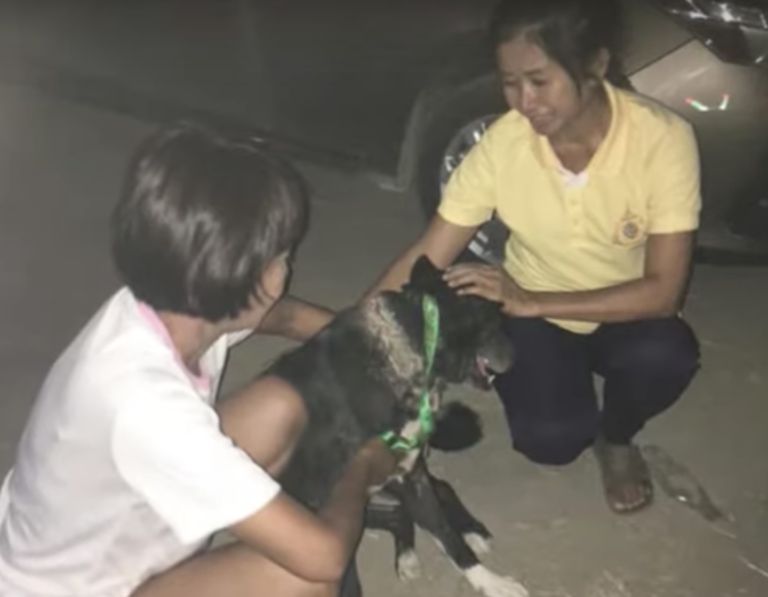 Source: AnimalSTEP Official/Youtube
The rescuers named the dog "Boy" for now, as a nickname. He was rushed to the vet hospital where the vet had to perform emergency surgery. Boy was very brave!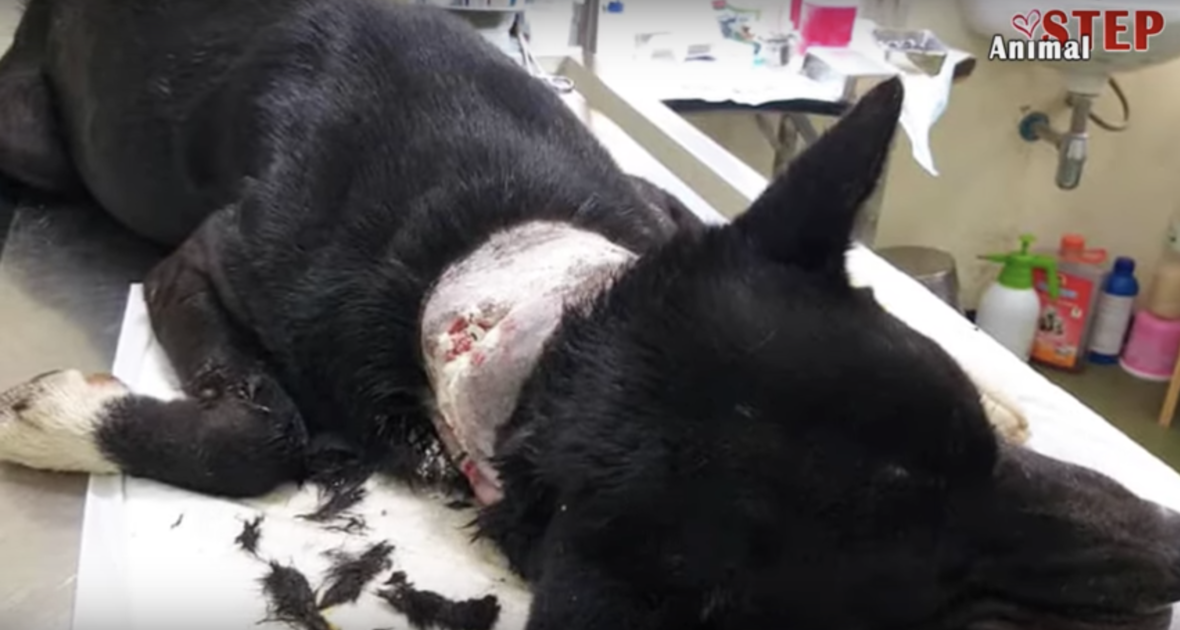 Source: AnimalSTEP Official/Youtube
After surgery and recovery, Boy moved into a foster home. This was the first time he was in a home where he was shown love and affection. He loved every minute of it. Boy is such a 'Good Boy!'
Source: AnimalSTEP Official/Youtube
Word got out about the brave dog. He was searching for his forever home and he found one! Quickly! His new family was so impressed that he had been through so much yet was kind and gentle. Dogs are so amazing.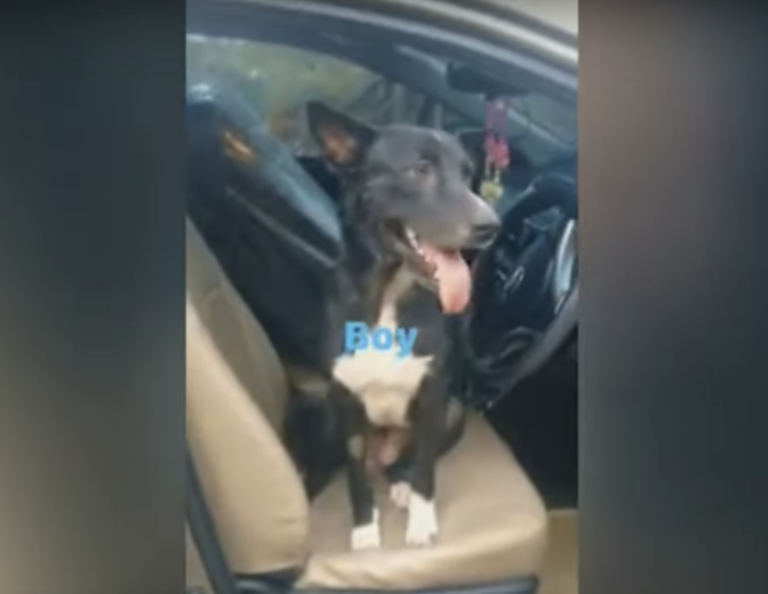 Source: AnimalSTEP Official/Youtube
The abandoned dog, who was nearly decapitated by a shoelace, is now living his best life!
Thank you to Nilobon, Boy's medical team, and the caring rescuers who helped. We are so happy he will never suffer again!
Scroll down to see Boy's amazing rescue and transformation!
Please 'SHARE' to pass on this story to a friend or family member