If you'd ask someone for the least likely place a deer would be hanging out, the beach would have to be a top answer.
But at Lake Michigan, that's exactly where one deer decided to kick back and relax and take it all in!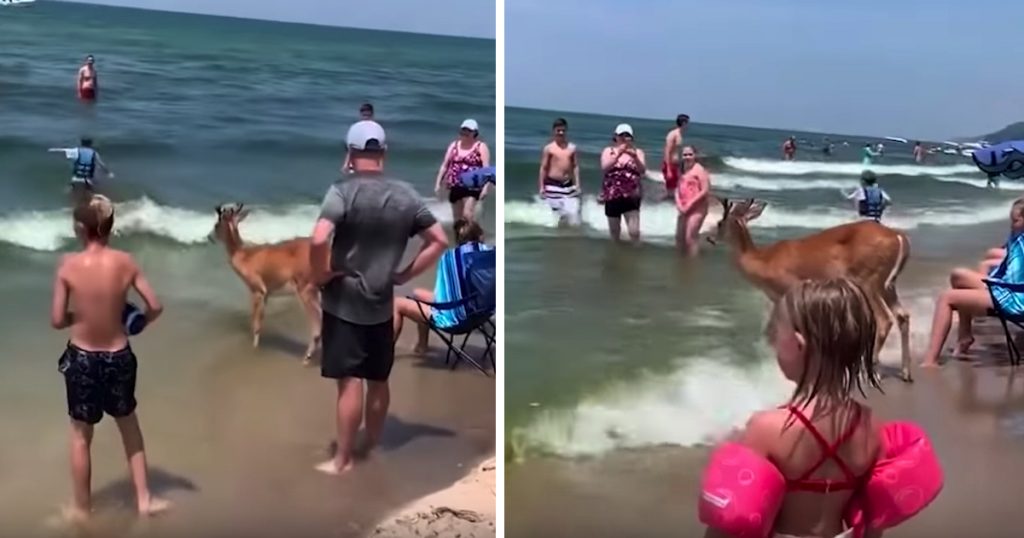 The deer came down out of the wooded area and surprised all of the beachgoers by standing in the water and checking out the beach.
It wasn't scared or timid of all of the people in the least bit. In fact, it just stood there as everyone recorded and even started licking a young girl nearby!
What a once-in-a-lifetime moment for the people at Saugatuck Dunes State Park.