<!– 336×280 ad unit –>
Like many dog owners, Agnieszka Ciszyńska loves taking pictures of her sweet dogs. And normally, the adorable pups are down for any activity their mom throws their way.
However, the dog mom of three Swiss shepherds, Fenris, Björn, and Walkiria has recently gone viral after uploading a few hilarious snaps online that has pretty much got the whole internet chuckling.
As an avid traveler, Ciszyńska travels the world with her photographer husband, Michael, and their dogs, taking beautiful pictures against scenic backdrops, all of which are uploaded on their Instagram and Facebook pages.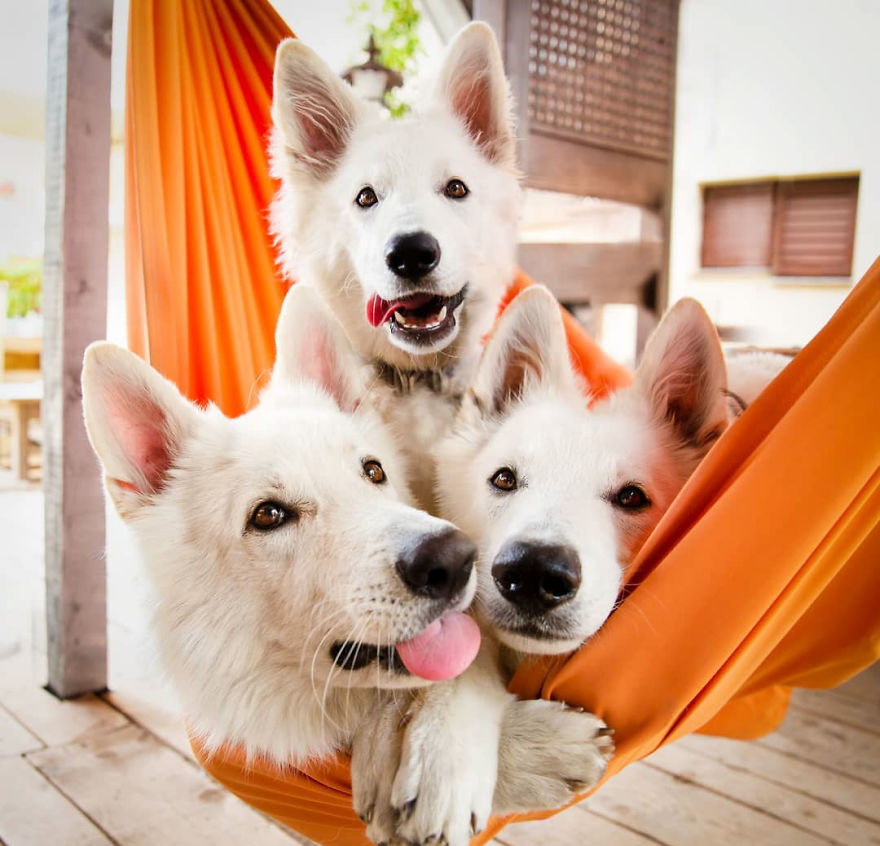 whitevalhallawolves
The couple had recently taken a trip to Poland in order to take a romantic photoshoot for some friends and had brought the dogs along hoping to take a few shots of them too.
When they one day came across a sunflower field, they recognized a picture-perfect moment so without hesitation Michael whipped out his camera in hopes of capturing the perfect picture.
However, things didn't go exactly as planned.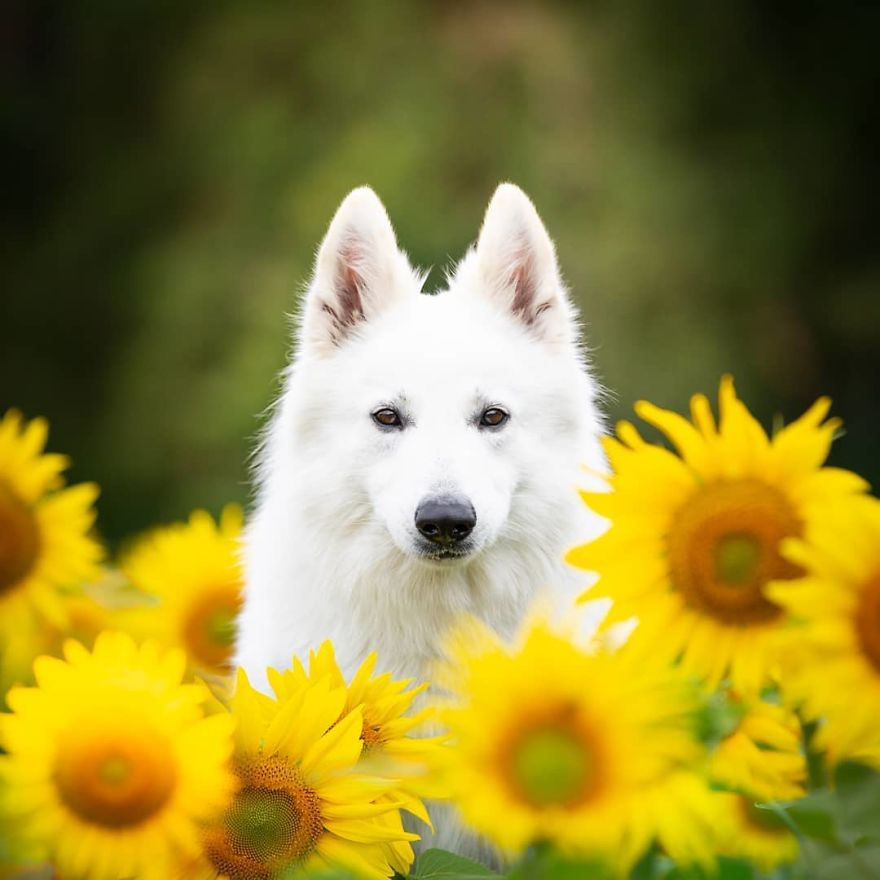 whitevalhallawolves
"We went to take some dreamy portraits of our dogs in the beautiful sunflowers but quickly realized that it wasn't that easy," Ciszyńska said. "Sunflowers are really high and as big as our dogs are—we had to think of some way to make them reach the flowers. So our friend kindly agreed to be a chair" Ciszyńska retells.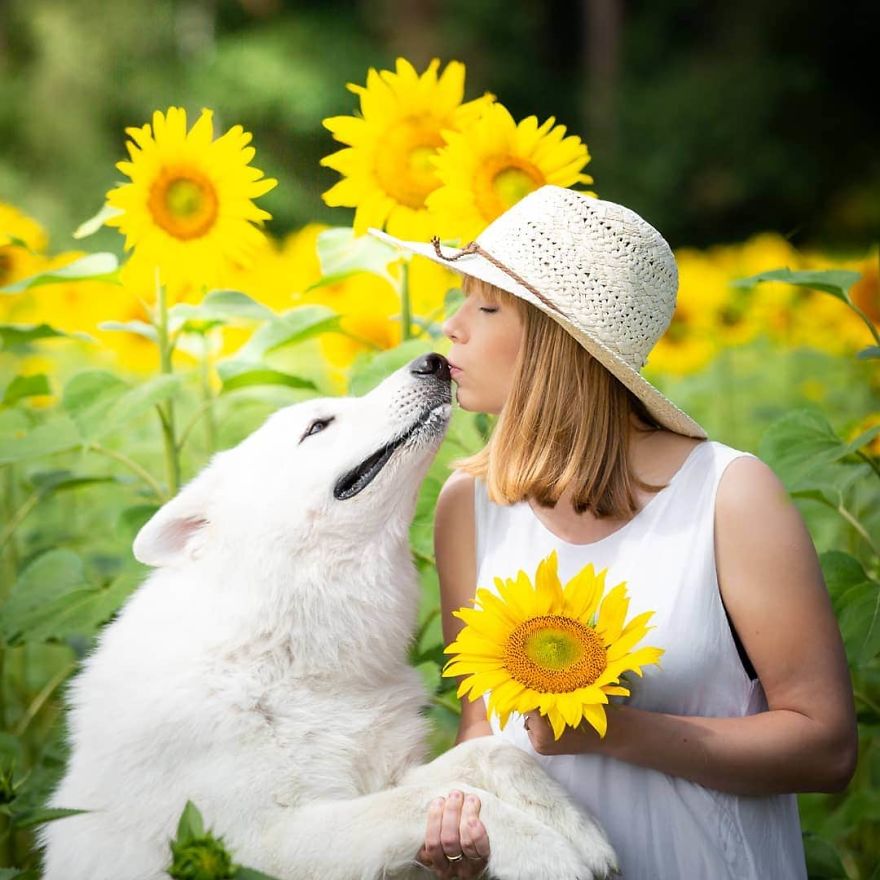 whitevalhallawolves
With the problem of height solved and human stool on hand, one might think all was well. Well, not quite!
whitevalhallawolves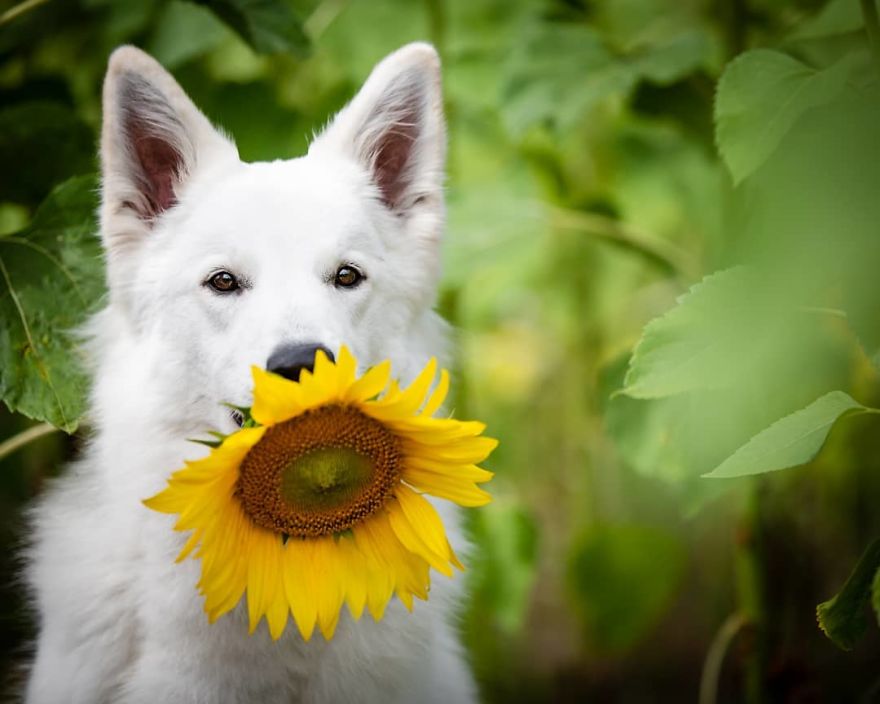 whitevalhallawolves