<!– 336×280 ad unit –>
Duncan the Rough Collie has become the star champion of the victorious team in Puppy Bowl 2020. With his swift moves and smooth touchdowns, he became a key enabler in helping "Team Fluff" win the coveted prize!
However, it is Duncan's rags-to-riches back-story that has made him the public's darling player!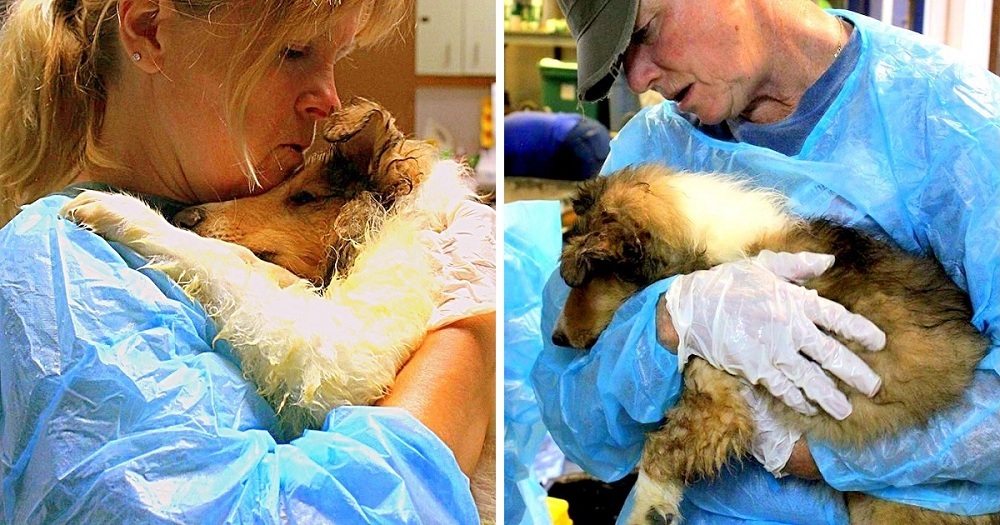 Source: Animal Refuge League of Greater Portland/Facebook
Duncan was found living in extreme abuse and neglect with 130 other animals in a breeding home in Solon. He was rescued by "Animal Refuge League of Greater Portland", who worked around the clock to help him survive.
The breeder and kennel owner, Donna Noyes, was later charged with animal cruelty. However, she got off easy with a fine of $500 and restitution cost of $4,000.
Duncan was recovering in his foster home when the shelter submitted his Puppy Bowl application. In the meantime, Duncan befriended the Herrick family in his neighborhood.
The Herricks fell in love with the affectionate and playful 9-month-old and immediately decided to adopt him!
Today, Duncan has a home of his own and he is a huge celebrity in his own right. He didn't just win the Puppy Bowl, he has won the hearts of people all over the world with his indomitable survival spirit.
Puppy Bowl is not just fun and games, it's a true platform for underdogs like Duncan to shine and get adopted, if they haven't been adopted yet.
Congratulations on the big win, Duncan! We salute this true underdog!
Click the video below to watch Duncan's heartbreaking journey from horrific abuse to becoming a champion!
Please 'SHARE' to pass on this story to a friend or family member