<!– 336×280 ad unit –>
It's no secret that Pit Bulls get a bad rap in our society. They are looked at as mean and aggressive dogs, but in many cases, they suffer at the hands of irresponsible owners who just encourage aggression for dog-fighting.
Pit Bulls that are used for dog-fighting are kept chained up on properties, neglected, and thrown into the mix, forced to fight with other dogs.
But when these dogs are given a real chance in life, they can step up and do amazing things.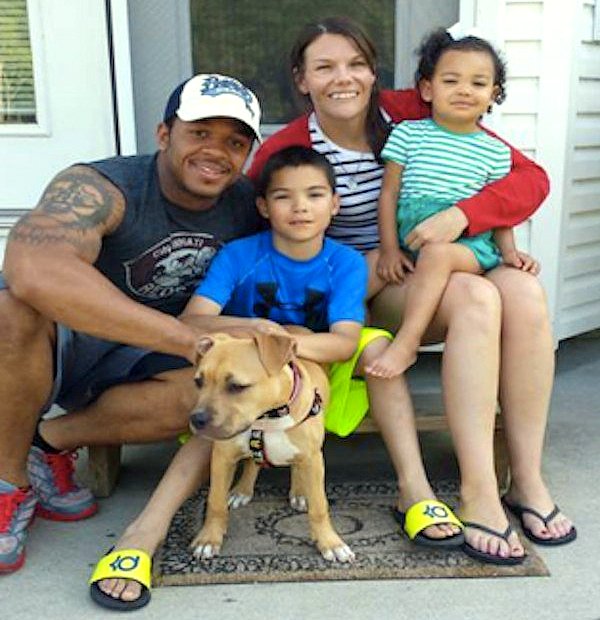 Source: Local12/Youtube
One family from Monroe, Ohio, adopted their beloved Pit Bull, Ember, from Adore-A-Bull rescue. Ember had been rescued off the streets as a puppy and was given a second chance with the Daniels family.
While the Daniels family saved Ember's life, Ember found an amazing way to repay them.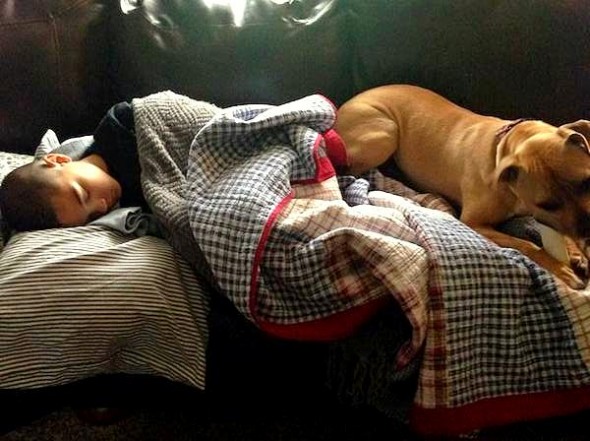 Source: Local12/Youtube
Ember and the family's ten-year-old son, Tre, shared a very special bond, and Ember was always looking out for him.
One night while the family was sleeping. . .   >> Click To Continue Reading This Story. . .