<!– 336×280 ad unit –>
Fabio and Gabriel are 2 loving Indian Ringneck parakeet brothers who are always there for each other, come what may.
Due to their evolved vocal abilities, the parrot brothers talk to each other coherently and have many lucid conversations throughout the day.
But this video is a special one as it captures a whole new side to their brotherly love!
Source: Rumble Viral/YouTube
Fabio (the one with green feathers) was anxious ever since his little brother got diagnosed with a hormonal condition.
Gabriel was quite bogged down with the illness, and had plucked out most of his pretty turquoise feathers due to the ongoing stress. However, Fabio was determined to help Gabriel cope with this setback.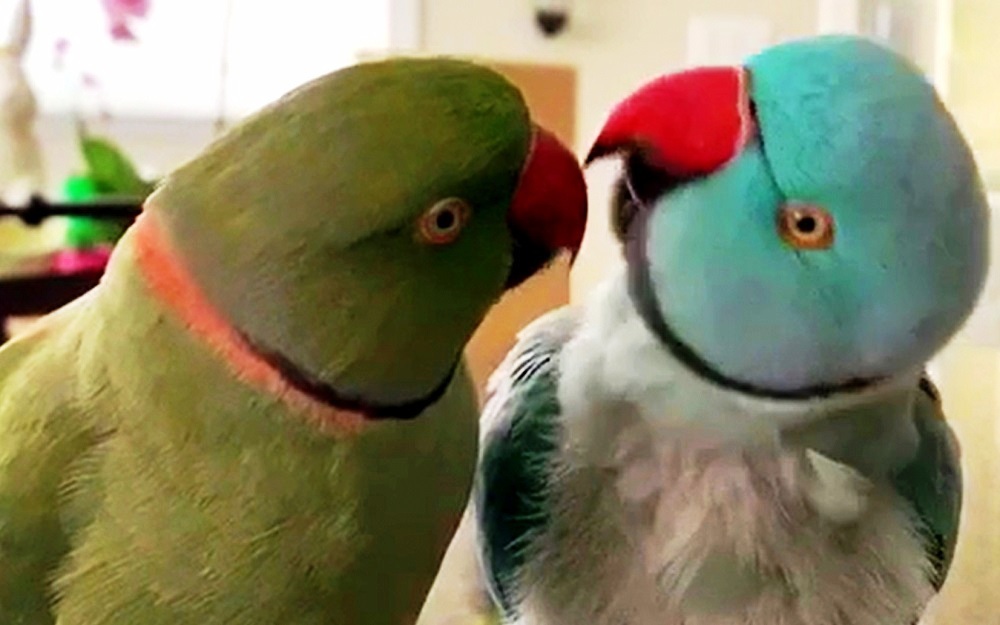 Source: Rumble Viral/YouTube
In this video, we see Fabio being the sweetest big brother to a recovering Gabriel as he attempts to comfort him.
Fabio not only supports his brother with his soothing words, but also plants several kisses on his head to make him feel better.
His body language as a protective sibling is evident as he eventually wraps Gabriel in a big magical birdie hug! What an incredible sight!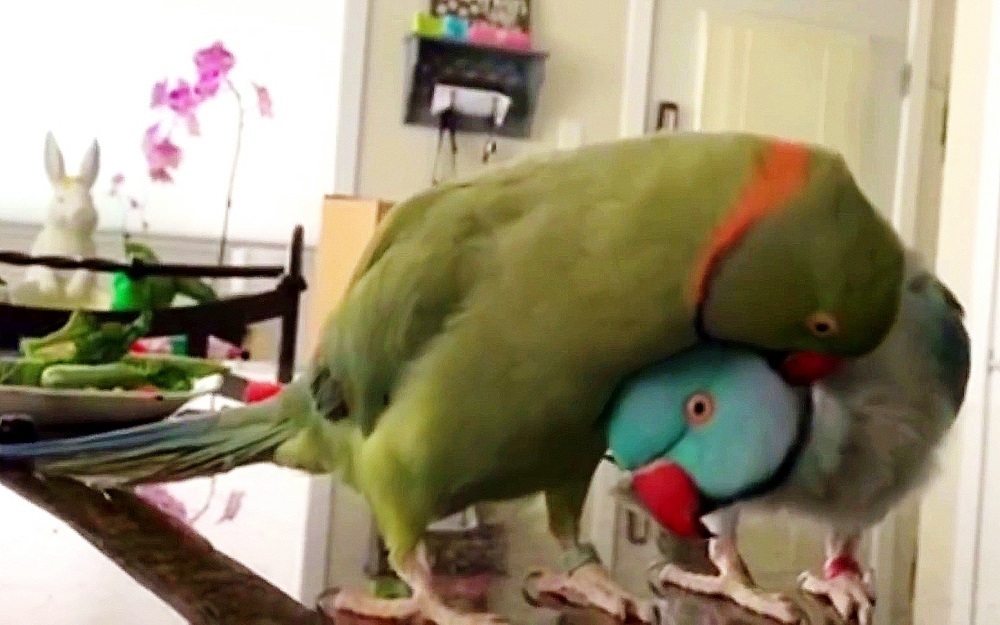 Source: Rumble Viral/YouTube
We are touched by Fabio's unconditional love and dedication toward his baby brother. Their melodious thoughtful chatter and generous display of affection genuinely had our hearts leaping with joy!
What a precious duo! Keep your volume up for this and be prepared to get lost in a symphony of awwws!
Click the video below to watch Fabio's heartwarming gestures as he goes out of his way to comfort Gabriel!
Please 'SHARE' to pass on this story to a friend or family member