<!– 336×280 ad unit –>
When New York City resident Barry Myrick started his pest control job with M&M Environmental in Queens, he was partnered up with a Pit Bull mix named Roxy, who is used to sniff out bedbugs.
After working alongside Roxy for so long, 37-year-old Myrick and her became the best of friends. For four years, the two of them inspected properties together at work and then went home together. Myrick loved her so much that he even got a tattoo of Roxy on his leg.
Myrick and his wife don't plan on having children, so Roxy became the closest thing they've got to kids. Roxy has also bonded with his two doggy siblings and the three of them have become very attached to each other.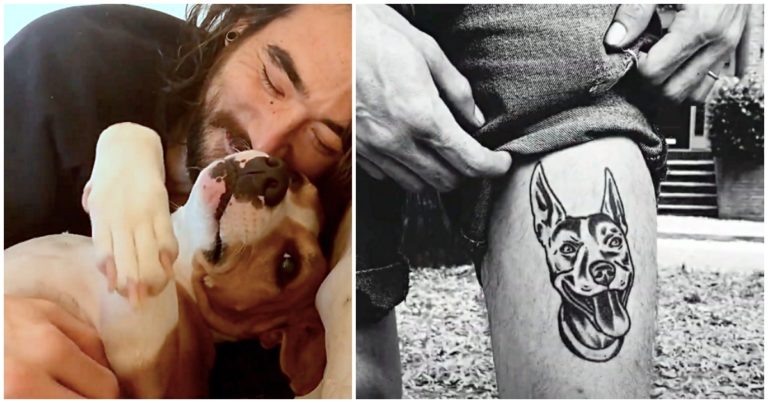 fightforroxy/instagram
Although Roxy was provided to Myrick by the company, she still lived with the Myricks and even traveled on vacations with them. M&M, however, covered her food, vet bills, and work training.
Sadly, like many people at the start of the Covid-19 pandemic, Myrick was laid off from the company in March.
He returned his company vehicle, credit cards and equipment, but still kept Roxy thinking that was a given. Myrick told the NY Post that one of his managers even made sure that he would be keeping Roxy.
But unfortunately it wasn't that simple.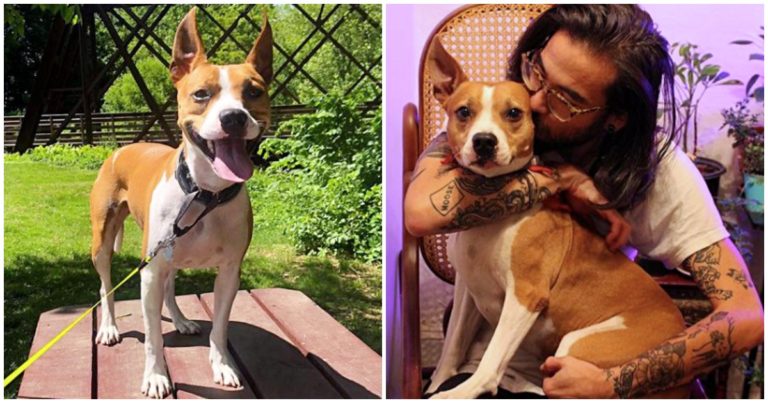 fightforroxy/instagram
Three months after being laid off, Myrick received a letter from M&M, that said Roxy was company property and they demanded that he return her to them immediately.
Of course, Myrick refused to give up his best friend, and the company reported Roxy as stolen and threatened to take legal action. Myrick was eventually charged with grand larceny for "stealing Roxy."
Despite charges and legal action, Myrick still refused to part ways with Roxy. He surrendered to the NYPD and even spent 15 hours in jail.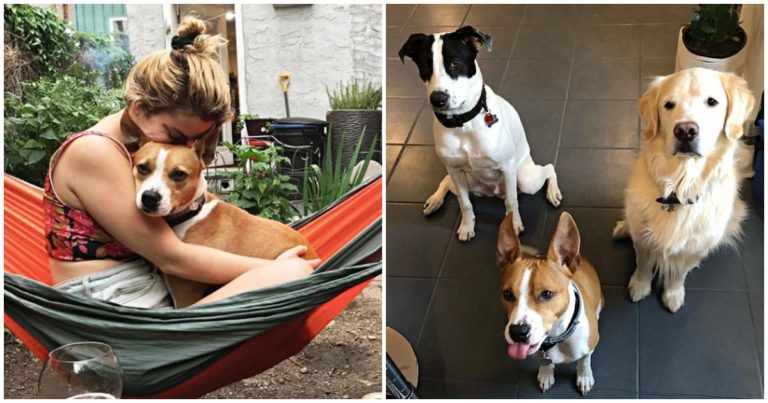 fightforroxy/instagram
When Myrick signed his M&M contract back in 2016, he admits that he agreed to return Roxy if he was fired or no longer working there, but now says that M&M forfeited their claim to her when they laid him off without asking for Roxy back.
A Queens judge is letting Myrick keep Roxy until the case is settled, but Myrick has already spent thousands of dollars in lawyer fees.
M&M lawyer says the company fears that maybe Myrick will start a competing business with Roxy, but Myrick reassures them that he has no intention of doing so, and reminds them that his only concern is to not be separated from her.
Myrick explained that Roxy came from a troubled background and wouldn't bond with another trainer. He believes it would also be in her best interest to stay with him, rather than get bounced around from house to house.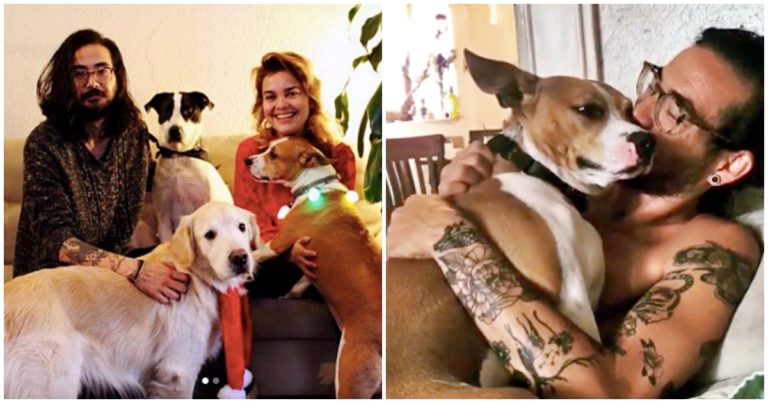 fightforroxy/instagram
"My family said, 'Give the dog back, you'll get another one,'" Myrick told NY Post. "But I've emptied out my bank account, spent time in jail…what else can they throw at me? I'll fight this to the end."
As of this month, the judge still orders that Roxy stays with Myrick, has denied the company's appeal, and decided that Myrick has grounds for counterclaims.
Myrick has made an Instagram called Fight For Roxy, where he will be updating everyone on what happens with his fight for his best friend. Click here to follow them!
H/T to NY Post.
Please 'SHARE' to pass on this story to a friend or family member