<!– 336×280 ad unit –>
Freddy the Great Dane towered over most dogs who crossed his path. As the world record holder for the tallest living male dog, Freddy stood 3 feet 4 inches tall from foot to withers.
Hailing from the United Kingdom, the Guinness Book of World Records bestowed the title of world's tallest male dog on Freddy back in 2016.
Larger dogs tend not to live as long as their smaller counterparts, and the sad news of his passing was recently announced.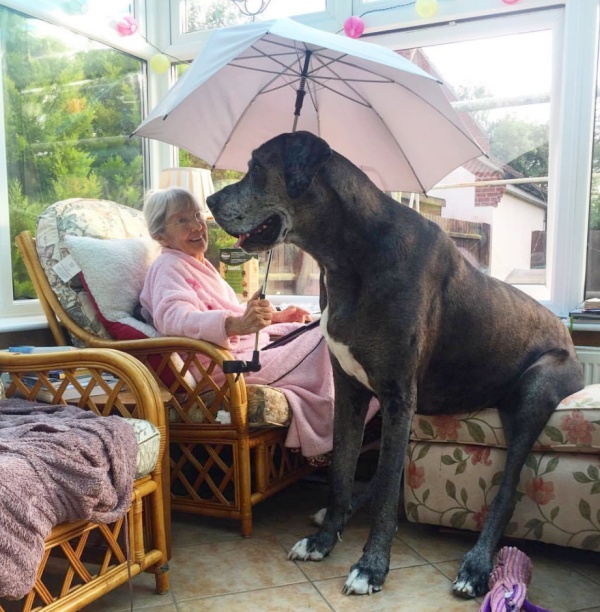 Source: Freddy The Worlds Tallest Dog/Facebook
"He was my life. My reason. My joy. My annoyance. My happiness and my ultimate sadness. He was my heart Dane. My one in a million and loved by the entire world, Freddy's owner, Claire Stoneman stated, adding, "I can't stop crying."
Sweet Freddy turned heads wherever he went, as his height was quite noticeable. The American Kennel Club reports that Great Danes live around 8 to 10 years, with a small portion living to 12 years of age.
Claire wants everyone to know that not only was Freddy huge in stature, but he had a big heart as well. She recalled how he was the runt of the litter and she never imagined he would get so big.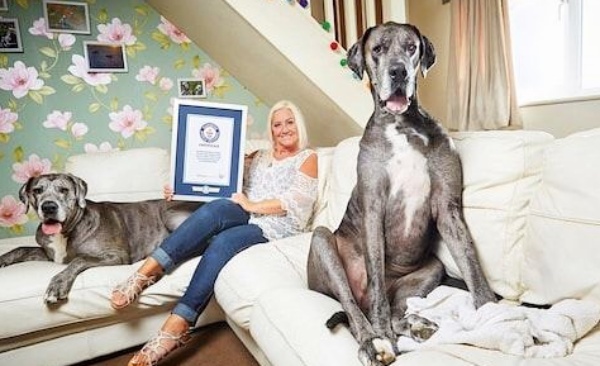 Source: Freddy The Worlds Tallest Dog/Facebook
The Guinness World Records editor-in-chief Craig Glenday recalls meeting Freddy, and the huge impression he had on him.
"I'm just pleased that we got the chance to celebrate his record-breaking immensity in the books and share his story with millions of people around the world. RIP, Freddy," he stated.
Our deepest condolences go out to Freddy and his family on their loss.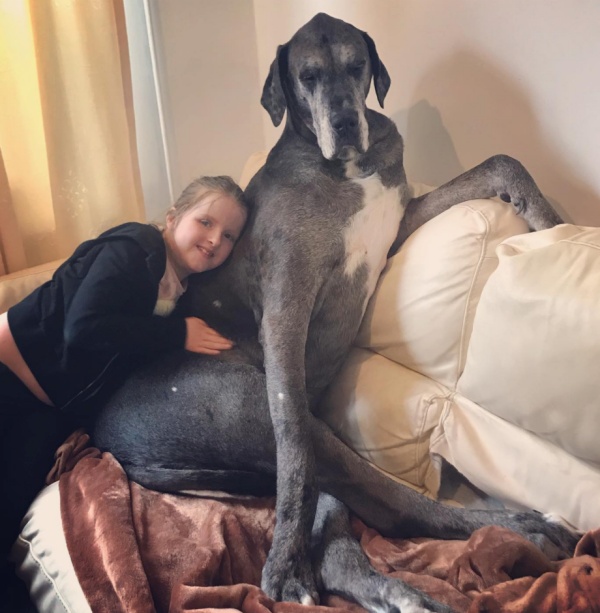 Source: Freddy The Worlds Tallest Dog/Facebook
H/T: Guinness Book of World Records, PEOPLE
Please 'SHARE' to pass on this story to a friend or family member