<!– 336×280 ad unit –>
Johanita was just 18 months old when she was diagnosed with brain tumor. For the next 3 years, her life was a painful struggle as she coped with multiple surgeries, radiation and chemotherapy.
Her family, who lives in Ecuador, did everything in their power to keep her alive after this cruel diagnosis.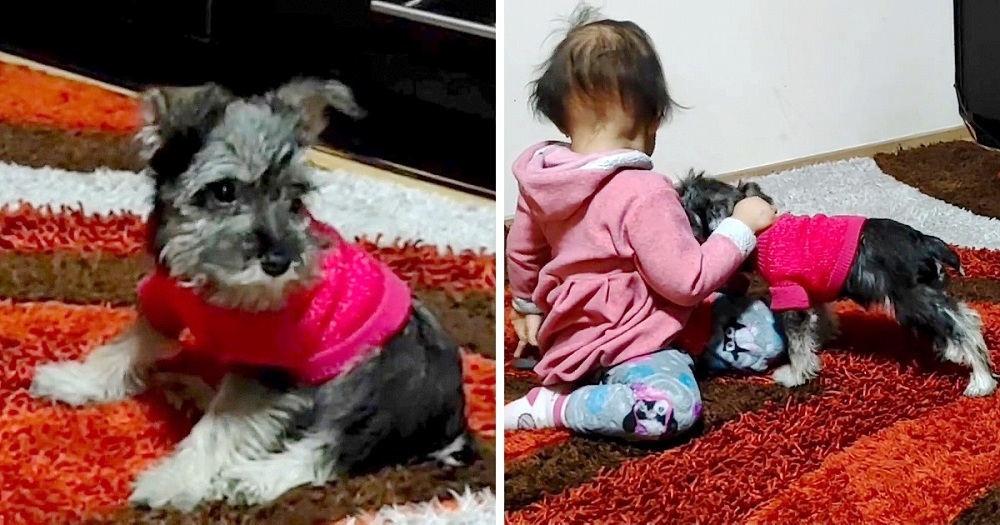 Source: Rumble Viral/YouTube
Recently, the 4-year-old Johanita underwent one of her final procedures toward her recovery. Despite the soul-sucking ordeal, she weathered the storm with the help of her doting parents and 2 selfless older brothers.
However, the family realized their brave little soldier needed something special to give her hope during the testing penultimate stages of her treatment.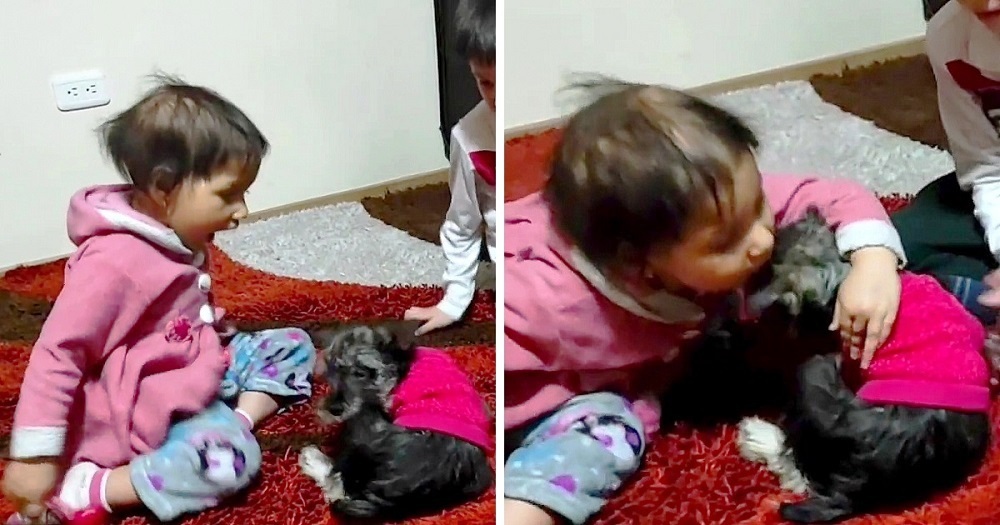 Source: Rumble Viral/YouTube
Johanita's father, who has been working 2 extreme jobs to support her medical expenses, knew that his daughter has always adored animals.
When he stumbled upon a Schnauzer puppy named Nena, he immediately sensed that the furry sweetheart would be the perfect comfort companion for Johanita. He adopted Nena right away and planned to surprise the cancer survivor with her very first pet!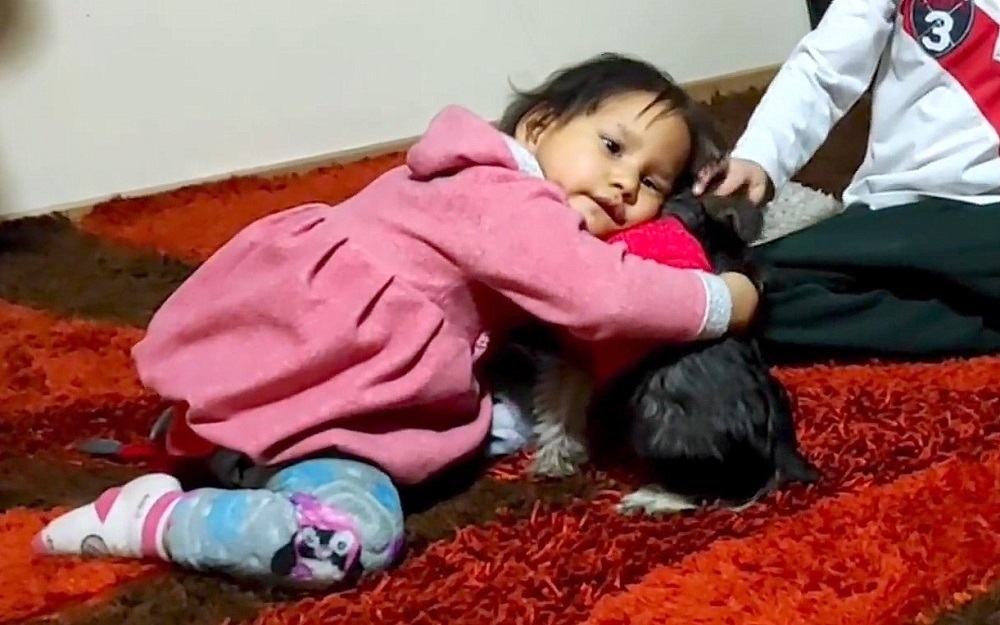 Source: Rumble Viral/YouTube
This video captures Johanita's wonderstruck reaction upon meeting Nena, and it's blissfully heartwarming! They connect almost instantly, and Nena intuitively empathizes with her tiny human's sickly frailty.
As they emotionally embrace each other in delicate hugs and kisses, we can already tell that this is going to be one healing bond!
If you wish, you can contribute toward Johanita's surgery costs here.
Click the video below to watch Johanita forgetting her pain as she plays and cuddles with her new puppy.
Please SHARE to pass on this story to a friend or family member