<!– 336×280 ad unit –>
Eric Hertlein is used to his grandmother taking in stray cats. During one recent visit, however, he noticed one of the "cats" wasn't a cat at all.
Eric's grandma is known to set up soft, warm beds on her porch so that the stray cats in the area can have a safe place to sleep and something to eat. Sometimes, she will even invite the cats into her home. What she didn't know, was that one of the recent strays to wander into her home was actually an opossum.
As per usual, Eric decided to swing by his grandmother's house to say hello. When he walked into her home, she was there to greet him, along with all the normal array of cats that he's used to seeing. There was one "cat" that seemed a bit odd.
Snuggled up in a corner amongst all of the cats was an opossum. It was enjoying a nice comfy bed all of its own. Eric had to post a picture on Twitter.
Source: Eric Hertlein via Twitter
Eric's grandma could tell that he seemed a bit shocked by the "cat," but she reassured him that he'd be coming around for a while now and that she'd named him Tete. Eric didn't know whether to be alarmed or completely amused by his grandmother's naivety.
"She reassured me it was one of her cats," Eric told The Dodo. "I told her it wasn't what she thought it was."
After her grandson told her that Tete was actually an opossum, the grandma was a bit shocked and confused at first.
"I laughed for a good five minutes," Eric said. "She didn't realize what I was laughing about until I started pointing out the pointy nose and skinny tail. She didn't realize he wasn't a cat."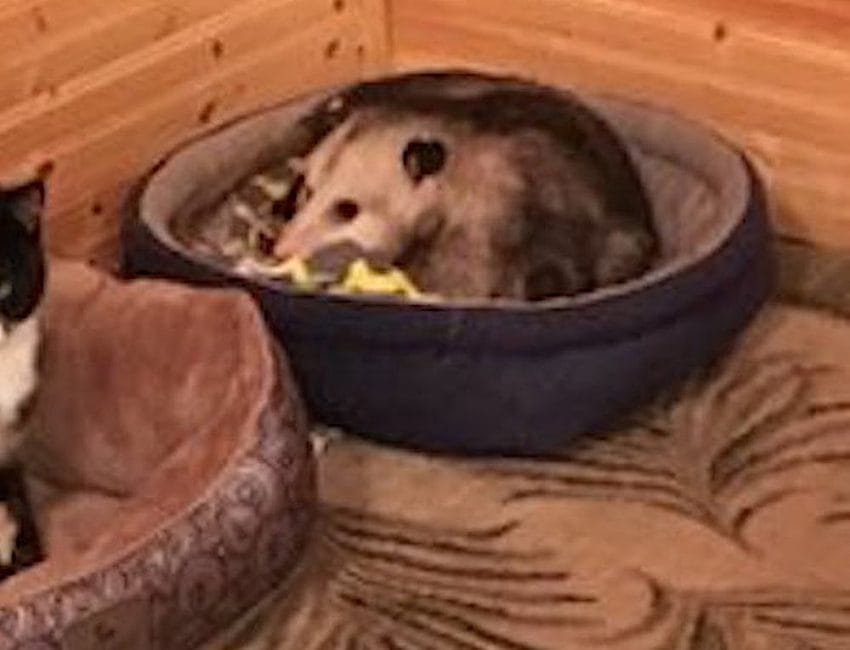 Source: Eric Hertlein via Twitter
Having trouble wrapping her head around the fact that she's had an opossum in her home for the past few weeks, she got a little closer to get a better look at Tete. As it turns out, the fact that he was an opossum didn't seem to bother the grandmother whatsoever.
"She kinda just sat there," Eric remembers. "Then she got a little closer … and slowly looked up at me with the biggest grin on her face and said, 'Well, he hasn't bothered me yet, so I'm OK with him being here!'"
Not only has Eric's grandmother accepted the opossum as a foster pet, but the cats don't seem to mind at all either.
How Tete seemed to adapt so well to the other kitties, as well as humans, was a bit of a mystery. It's assumed, however, that the opossum was most likely orphaned as a baby. When he first showed up to Eric's grandma's house, he looked a bit like a wet kitten. Like this.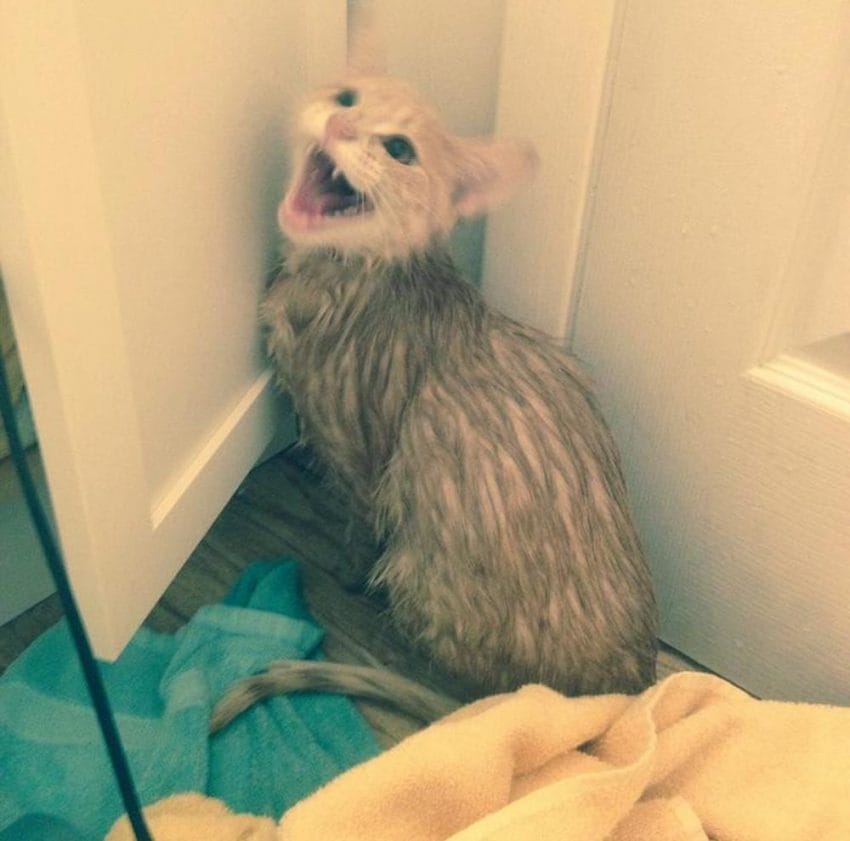 Source: ducky312 via Reddit
Even after finding out the truth about Tete, Eric's grandmother still welcomed the opossum into her home like she would any other animal in need. It speaks volumes to her character; it is clear that she is a very kind and compassionate woman.
"She loves animals and taking care of them whenever she can," Eric said. "It kind of just motivates you to do better and treat other beings better too."
Please SHARE this with your friends and family.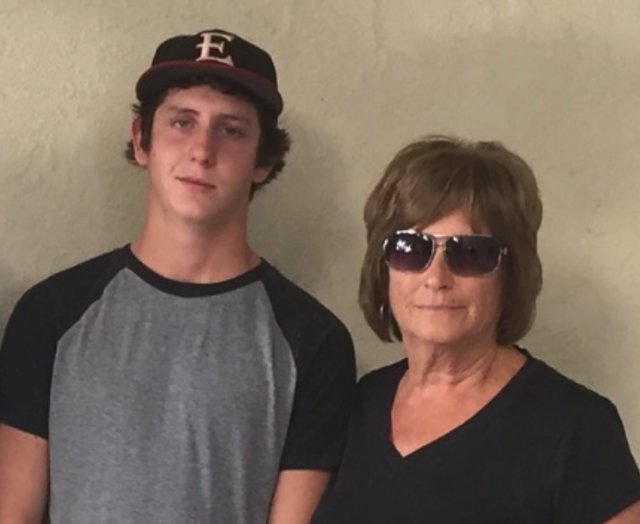 Source: Eric Hertlein via Facebook
Source: The Dodo