<!– 336×280 ad unit –>
Joe Hawley, an NFL player for the Tampa Bay Buccaneers, was told his contract wasn't being renewed. Instead of feeling sorry for himself, he seized the new opportunity, happily.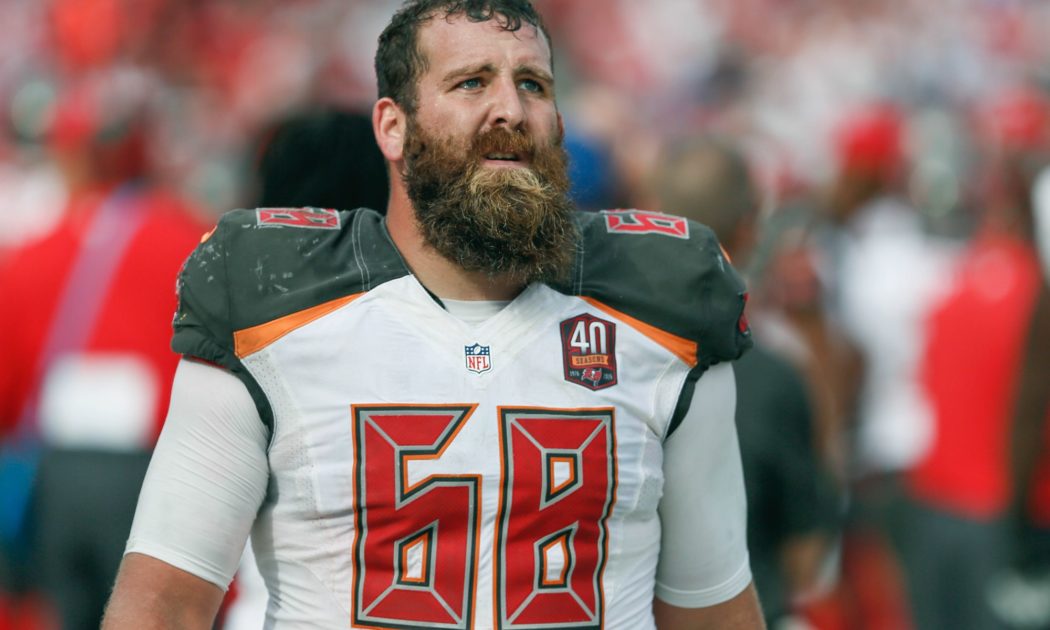 He had given the NFL eight seasons and two good knees– now it was time for Hawley to think about what he truly wanted out of life.
NFL players don't just play during games and warmups, their entire lives are devoted to the sport.
"It's very structured. My whole life has been like that," Hawley told USA Today. "I felt like I just kind of wanted to experience life, be free."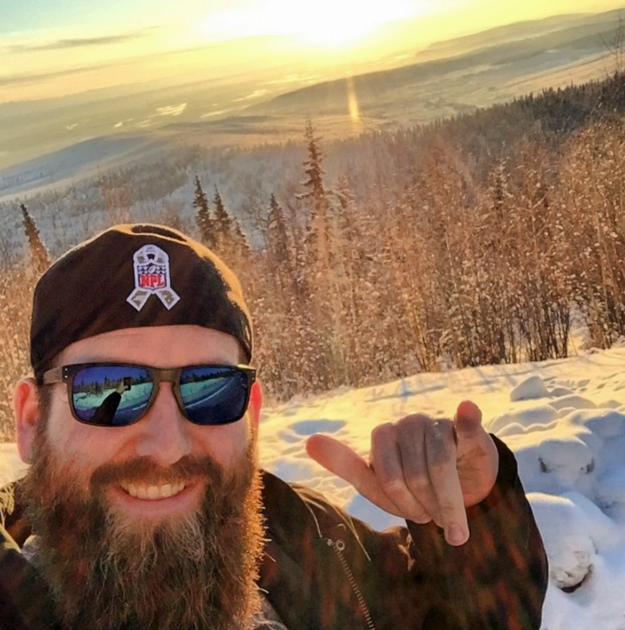 Hawley's next chapter was going to be all about what made him most happy. So he sold his luxury Mercedes and bought a van. His plan: travel the U.S. in his van and enjoy what the country has to offer, without constraints. But he didn't want to do it alone. He wanted a doggy companion at his side.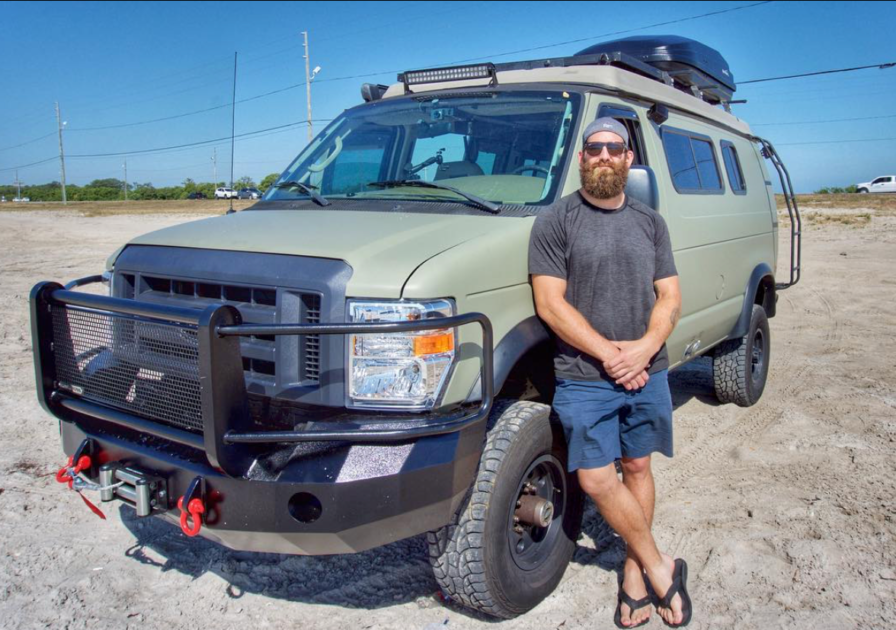 Hawley knew adoption was the only way to go so he visited shelters in the Tampa area looking for his pawfect companion. That's when he met his doggy soulmate: a two-year-old Boxer.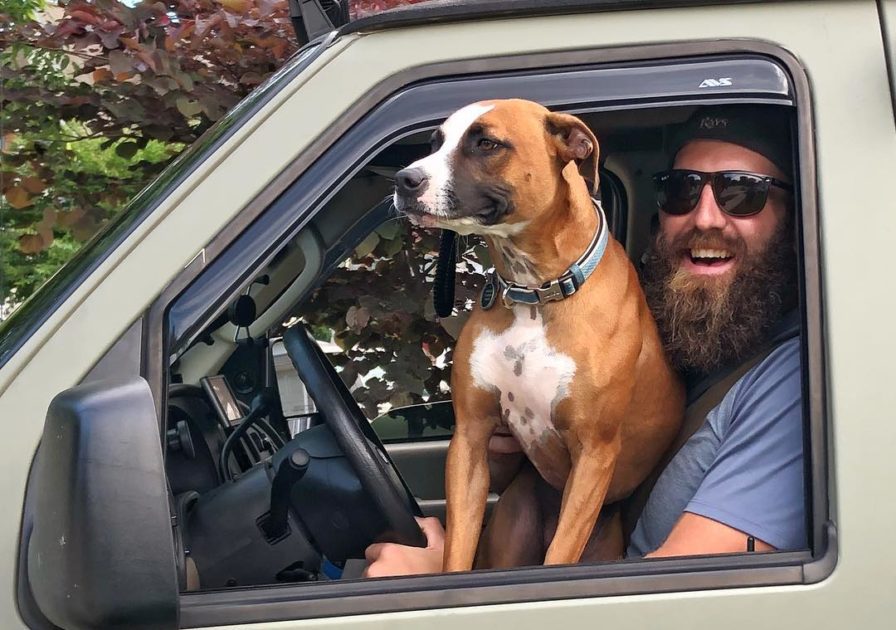 Thankfully, Hawley saw past the dog's struggles. She was so scared and nervous that she shook anytime he came near her. She would then scamper to the other side of her kennel and curl into a ball. It broke Hawley's heart; he knew she had to be freed from that shelter and live a life without a constraint. Just like Hawley wanted for himself.
Then the adoption became official! As Hawley drove away from the shelter with his new best friend, he called his sister, Ashleigh, to tell her all about his new pup. While chatting, he started singing the song "Freedom" by George Michael. That's when Ashleigh suggested he should name the rescued pup "Freedom" just like the song! He thought it was perfectly fitting!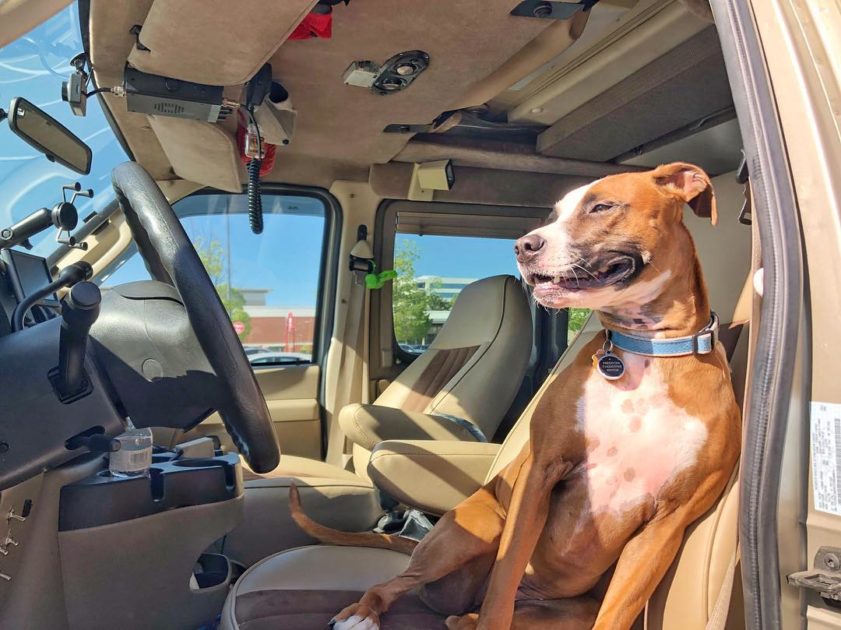 Freedom became a new dog entirely. Once the shelter life was behind her, her fear subsided and she saw life for what it is: a big adventure! Hawley then sold his apartment and they were off to hit the pavement running. Errr, I mean, driving.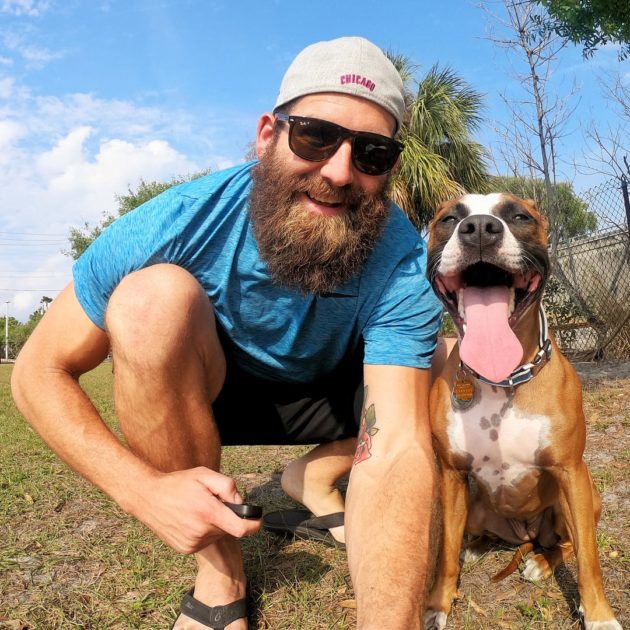 "I'm so excited about the next chapter of my life and trying to figure out what life without football will look like. For the first time in my life I don't know what the next move is and it's making me feel more alive then ever. I finally got the rig all set and ready to hit the road. Tampa is now in the rear view. Nothing but open road ahead," Hawley wrote on Instagram.
The team of two hung around Florida first so Hawley could finish up some speaking engagements. Hawley found dog-friendly beaches where Freedom could run off leash. It was heaven!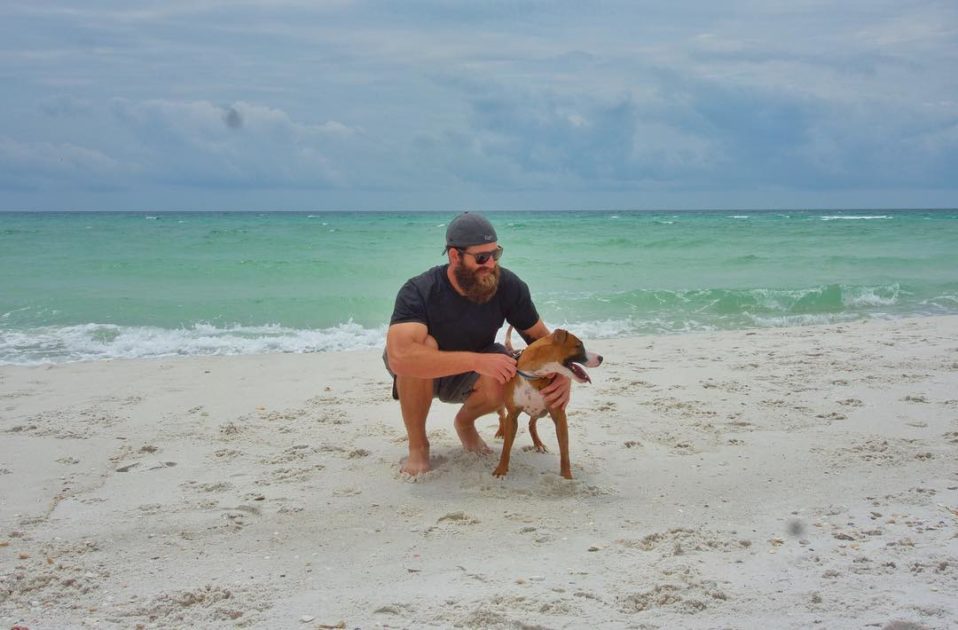 They have since made their way to Georgia, North Carolina, and Kentucky. They love exploring the outdoors and have taken up hiking together.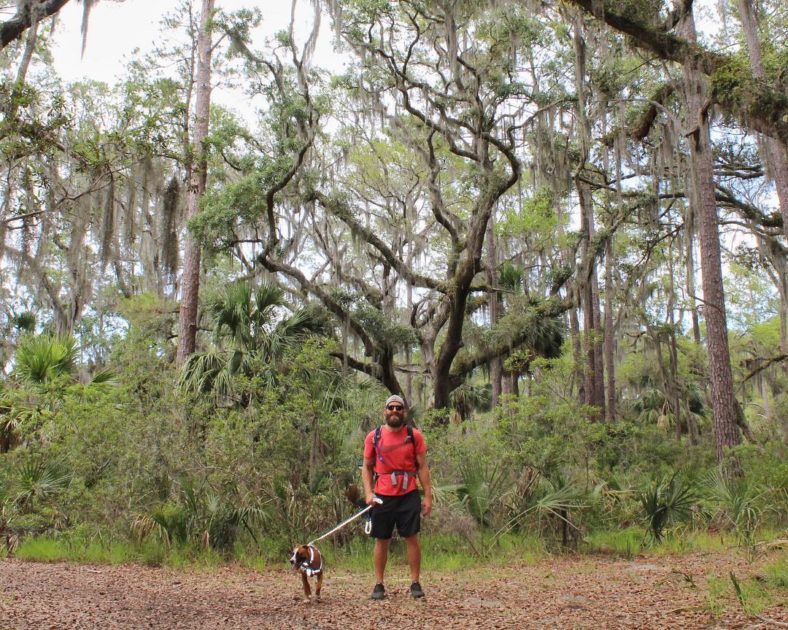 Their lifelong adventure has only just begun. They plan on seeing as many states, and treasures, as possible. The duo has never been happier– living theirAmerican dream.
You can keep up with their adventures on their Instagram page here!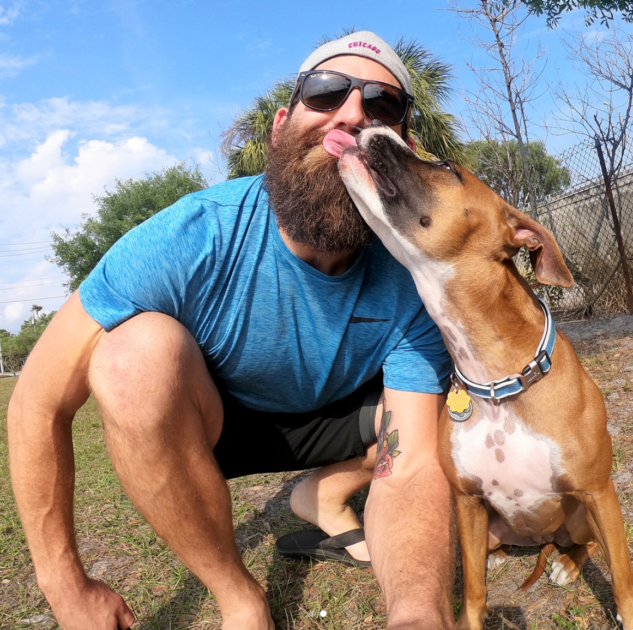 Please 'SHARE' to pass on this story to a friend or family member