<!– 336×280 ad unit –>
The lucky staff at the University of Rochester's Thompson Health Hospital in New York get to witness the most adorable annual tradition — one that you are guaranteed to fall in love with.
Each year, a mother duck parades her brand-new set of fuzzy ducklings down the hospital corridor. She's not just showing off her adorable brood, either!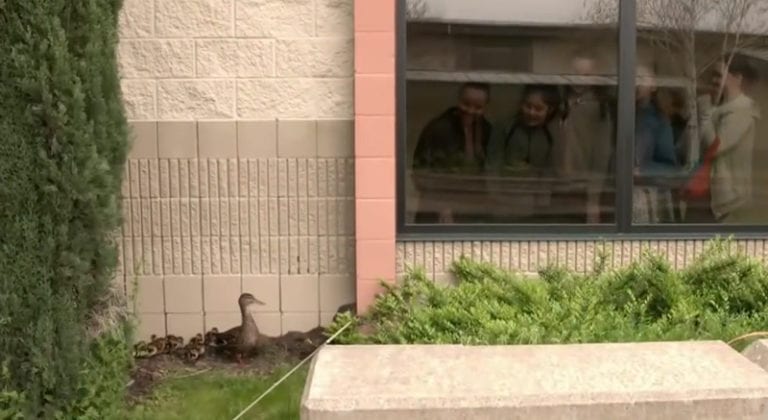 Source: NBC News/YouTube
"Every year, without fail, a mama duck chooses one of the enclosed courtyards at our M.M. Ewing Continuing Care Center to lay her eggs and take care of her babies.
She lets us know when she's ready to go by tapping on the glass, and this morning, it was time for this annual rite of spring," the hospital posted on Facebook.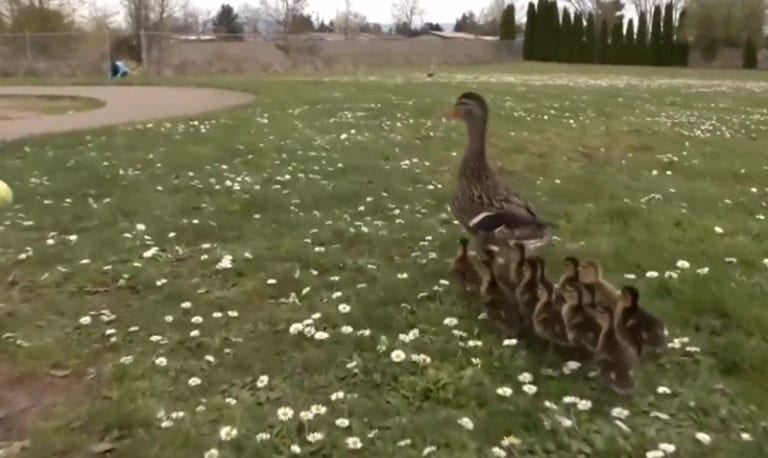 Source: NBC News/YouTube
Because the ducklings are too young to fly, they would be unable to leave the courtyard without some assistance. That's why the momma duck politely asks for a bit of help every year by tapping on the windows.
Once the hospital staff lets the group of ducks inside the hospital, they will also guide them to go the right way and head back outside.
Since the mother duck takes the same path every single year, she already knows the way (but doesn't mind the help).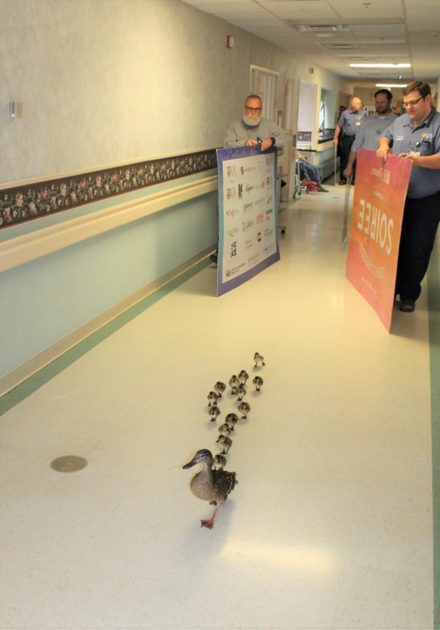 Source: UR Medicine / Facebook
Because this duckling parade is such a joyous and special occasion, staff and patients alike step out into the hallway to watch the procession.
This year, school children were invited into the hospital to watch the duck family make their way through the hospital. It was an adorable sign that spring has sprung, but it also taught the kids about nature.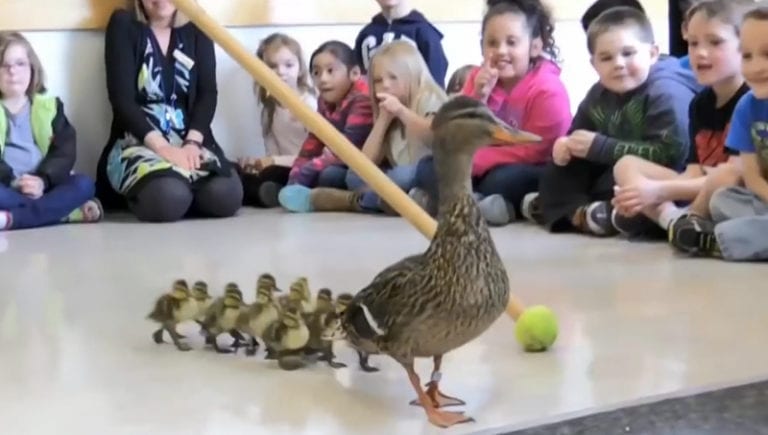 Source: NBC News/YouTube
This spring, the proud mother duck had 13 sweet babies to parade through the halls. Quickly scampering behind mom, the little balls of fuzz made sure to stay in a tight pack. No one wanted to get lost!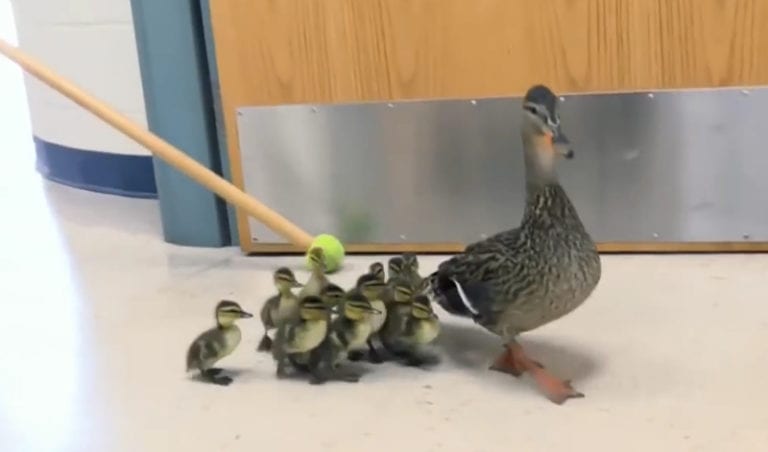 Source: NBC News/YouTube
Once the ducks made their way through the main corridor, they were let outside so that they can access a nearby park.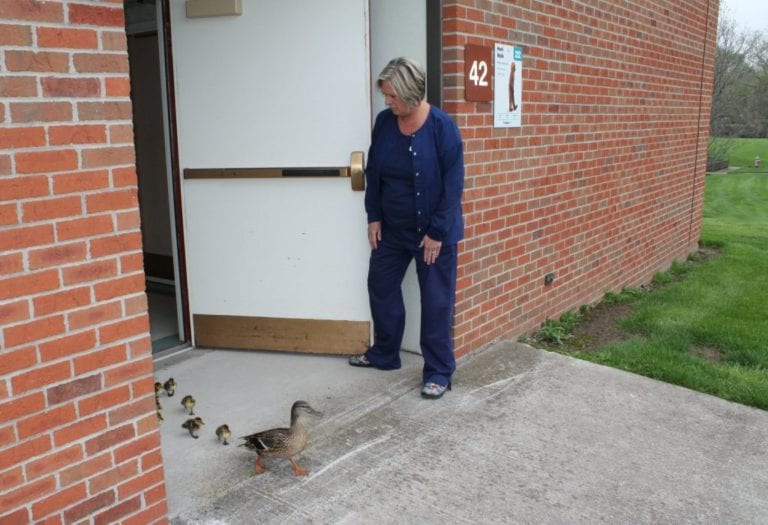 Source: UR Medicine / Facebook
There, mom can continue to raise her hungry ducklings. The park allows more space for swimming, flying, and hunting for food, so it's better suited for the large family.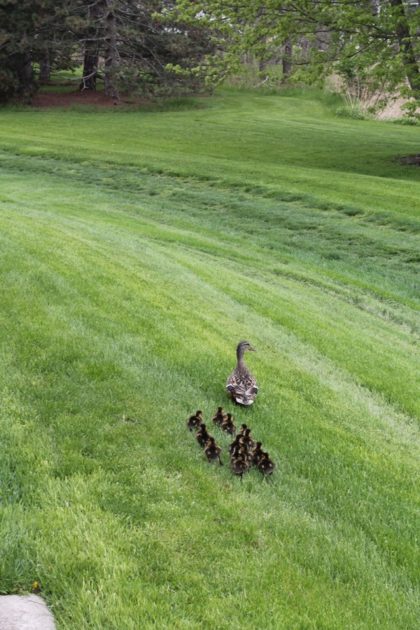 Source: UR Medicine / Facebook
Although the hospital staff is always sad to see the ducklings trot off, they know very well that mom will be back again next year with a new batch of fuzzy babies!
Please 'SHARE' to pass on this story to a friend or family member