<!– 336×280 ad unit –>
Shawna Justice had enough. She was out trapping cats in one neighborhood of Riverview, Michigan when she came upon a very sad sight.
What she thought might be a dead animal turned out to be a nearly lifeless dog in a fenced-in yard.
The elderly animal lifted its tired head when it heard another dog bark.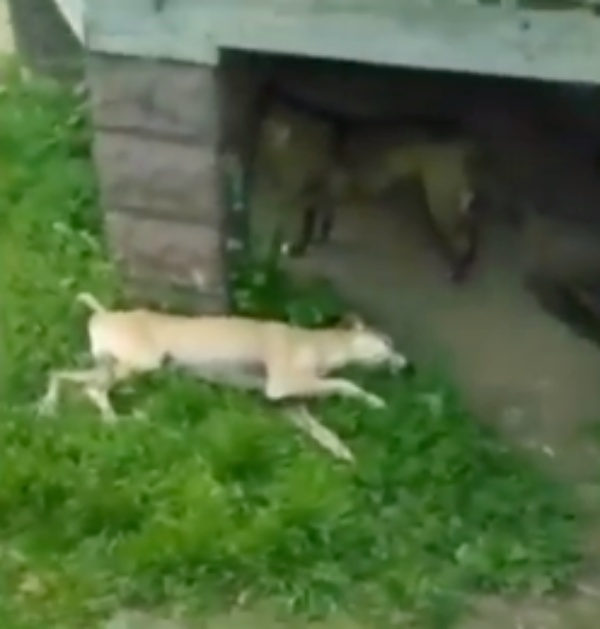 Source: WXYZ News
"To think he has spent God knows how long in that backyard dying like that is a very sickening thing," said Justice, who told media that she called the local Riverview police hoping to get help for the pup.
Justice told media that the officer said he knew the dog and they were out to the place before. Apparently, the animal is 18 years old and has hip dysplasia and according to his owners "nothing could be done."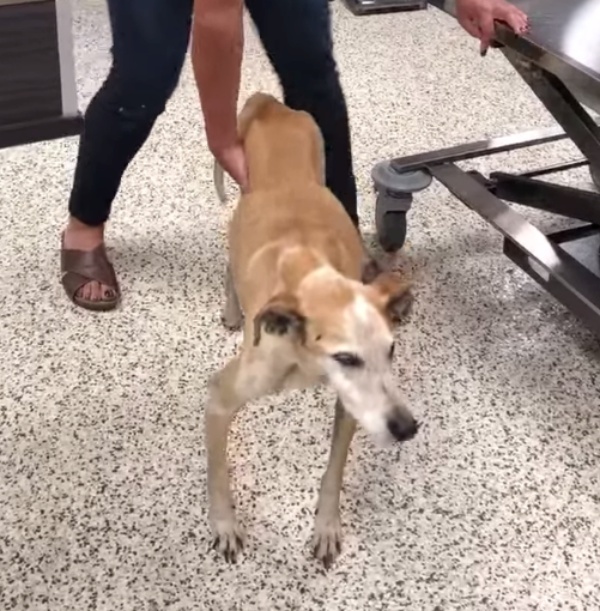 Source: WXYZ News
The woman went live on Facebook looking for help for the emaciated Greyhound-mix. When officers arrived on scene, they heard Justice's recording.
The officers planned to tell animal control after the weekend was over, would check back to see if the owner was home, and they left.
The kind-hearted woman believed the dog would die and remained at the house until the owners arrived. The owners agreed to give the dog up as long as there was no fee. Justice agreed.
Source: WXYZ News
A veterinarian reported the dog did not have bad hips, but a broken pelvis, and he is about 10 years of age, not 18.
It appeared the fracture was new and caused by hitting the dog or the animal was struck by a car. The owners deny all of that.
"It's a very rewarding thing," Justice shared. "He's a totally different dog now. This is a dog that wants to live."
Watch the precious pooch who just needed someone to care in the video below.
Please 'SHARE' to pass on this story to a friend or family member
Just when you see neglect and think no it can't get worse then you see this. Meet Jake 2.0. He was found starved, with a shattered hip. His femur bone is jammed into his pelvis. His jaw shivers from pain. His teeth are so rotted that it goes into his gums. He will need surgery. He has a lot of life in him and loves everyone. Dr. Lucretia Hodge Greear thinks he may be about 10. He only weighs 28 pounds. Let's let this guy live out his life being made whole and loved.

Posted by Animal Resource Funding Foundation on Sunday, July 7, 2019