<!– 336×280 ad unit –>
Kenny the Doberman arrived at "Doberman Rescue" in a very critical state. His spine was completely crushed after a possibly injury from a kennel gate falling on him.
He was completely paralyzed due to the damaged spine and even lost the ability to urinate on his own. As his pain worsened, Kenny begged the vets to let him go.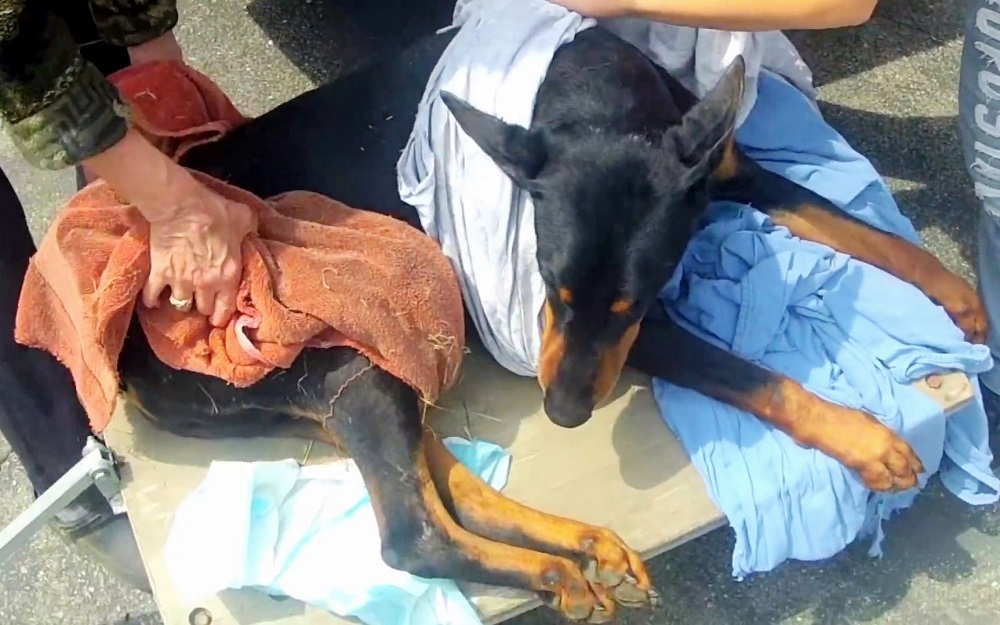 Source: Bill FoundationDog/YouTube
While a merciful euthanasia was initially proposed, the vets didn't have it in their hearts to put this bright pooch down without a fight.
They contacted a dog rehabilitation group called "Two Hands Four Paws" and asked their staff to begin physical therapy on Kenny.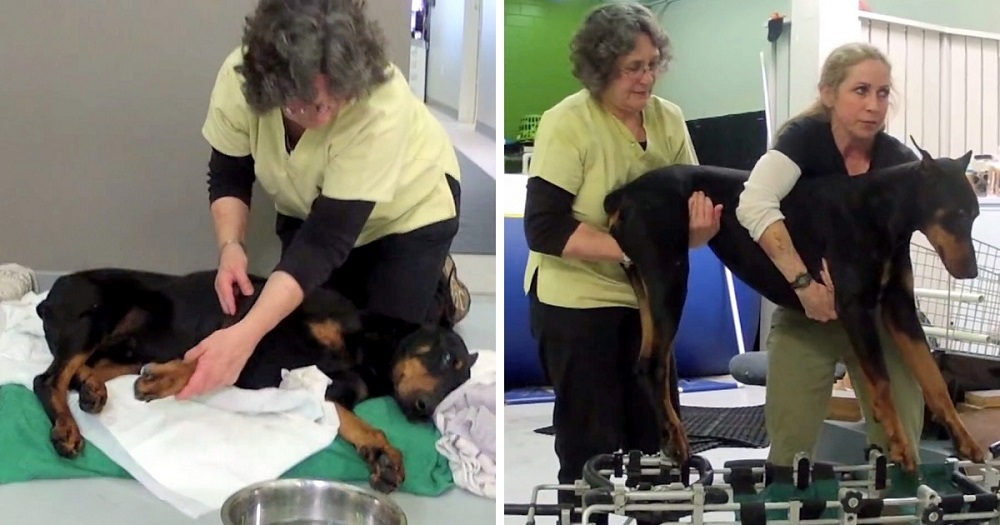 Source: Bill FoundationDog/YouTube
After one month of rigorous therapy, Kenny's situation was still just as bad. On top of that, he developed cancerous tumors for which the vets performed emergency surgery.
Just as he was recuperating from surgery, he was down with pneumonia and had to be hospitalized under intensive care again.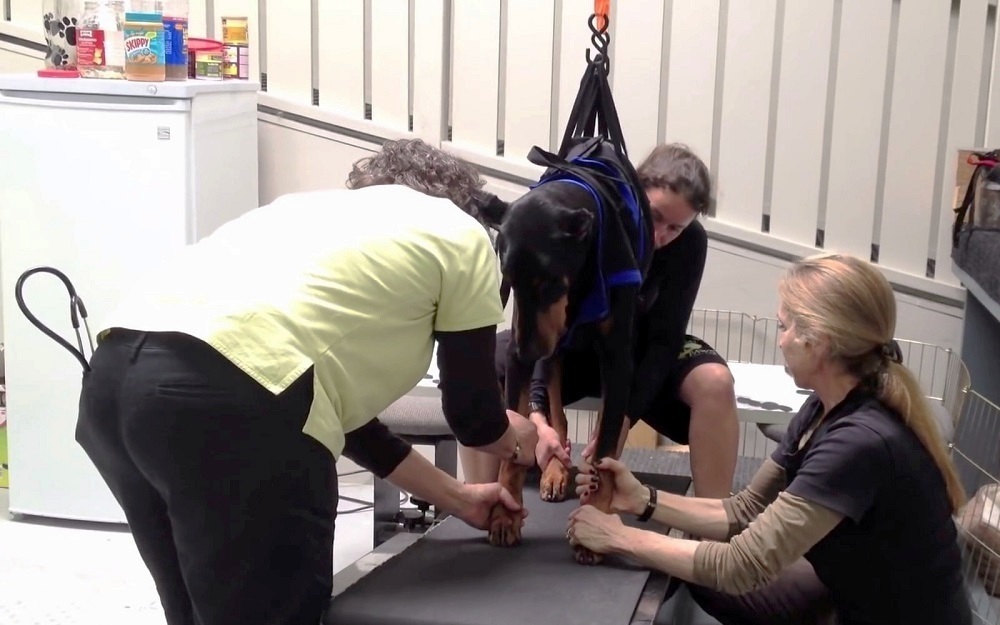 Source: Bill FoundationDog/YouTube
Despite being stalked by bad luck, Kenny didn't lose hope. His caretakers raised $9,000 for an expensive MRI and neurosurgery.
After the paralysis-focused surgery, Kenny's pain began subsiding and he gradually regained flexibility in his limbs again!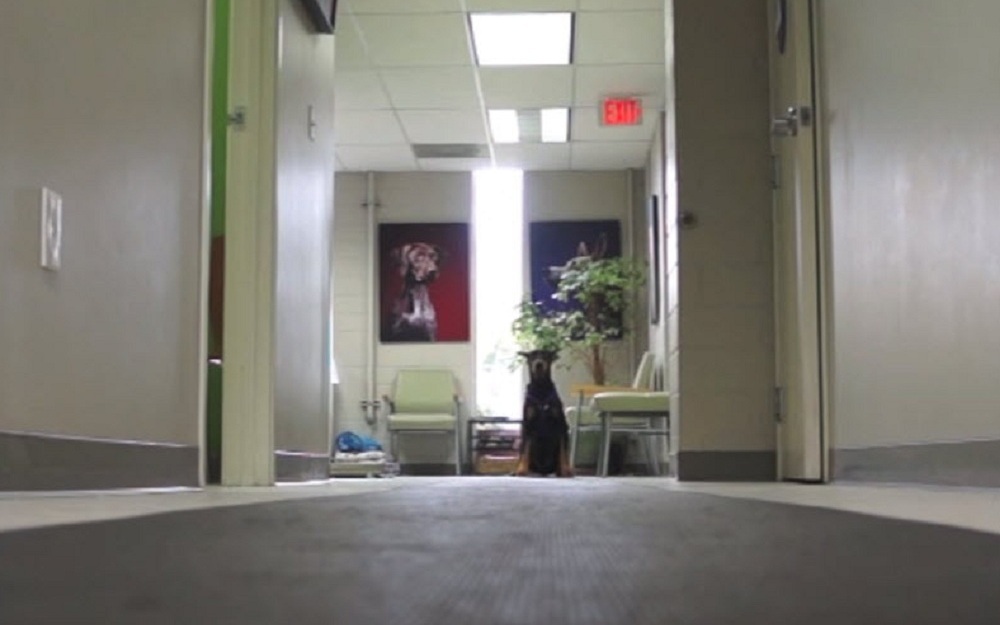 Source: Bill FoundationDog/YouTube
This video focuses on Kenny's intensive rehab regime that consists of massage therapy, hydro and laser therapies, acupuncture, and exercises.
Kenny endures every hurdle with a smile on his face, and finally takes his first steps after months of hard work! What a miracle!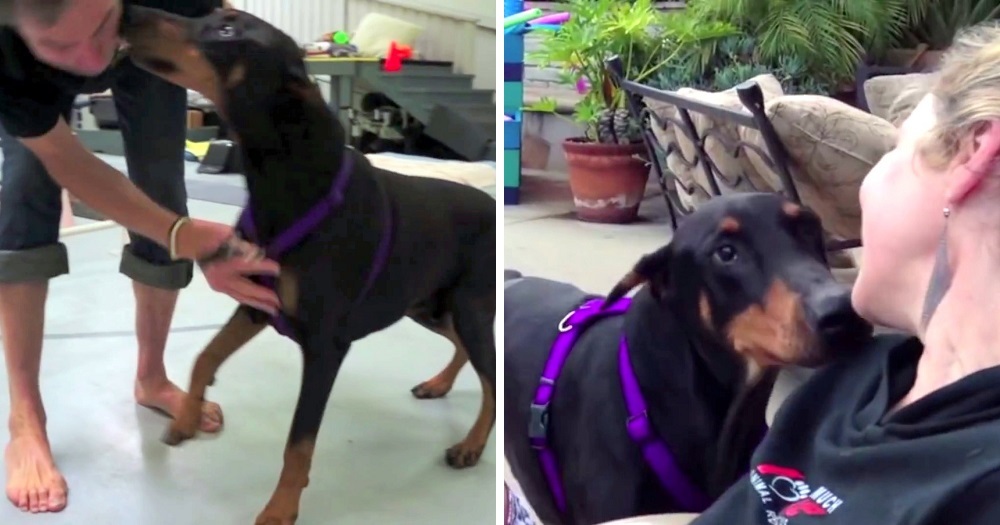 Source: Bill FoundationDog/YouTube
Kenny hit the jackpot in terms of a forever home! His new parents and his sibling adore him to bits and make sure he's safe at all times.
We thank Kenny's caretakers for giving him the fairy tale ending he deserves!
Click the video below to watch the spirited Kenny taking his first steps after overcoming his paralysis!
Please 'SHARE' to pass on this story to a friend or family member