<!– 336×280 ad unit –>
Firefighters in Fountain, Colorado, were bamboozled when they received a distress call about a "dog stuck in the tree".
While they initially brushed it off as a prank call, they immediately rushed to the scene upon realizing that the caller was serious about her "crazy a** dog" being in trouble!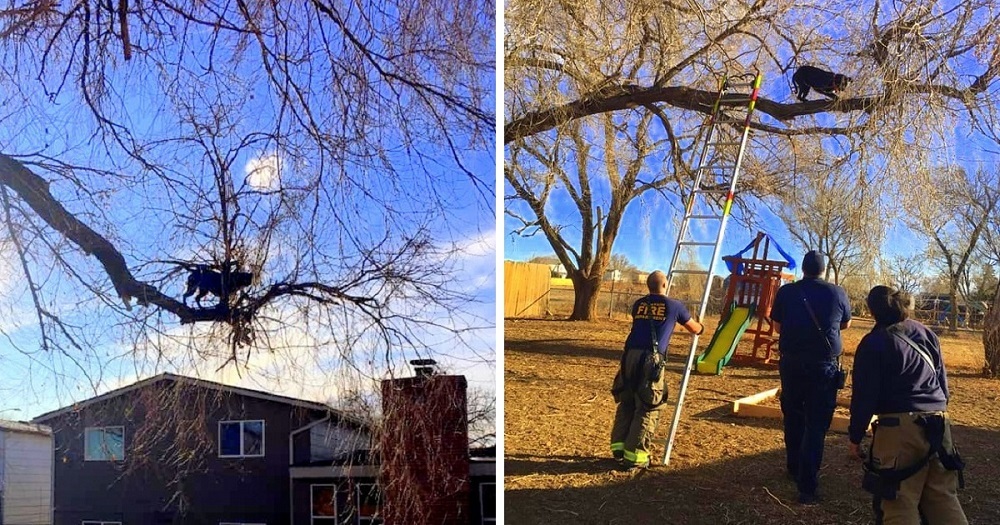 Source: Kayla Champion/Facebook
As we see in this video below, the firefighters were shocked to see the dog, Lily, nervously barking for help from atop the tree.
The dog belonged to Kayla Champion and her family who had recently moved into the neighborhood.
Kayla explained that the 2-year-old Lily ended up on the tight spot because of her habit of chasing squirrels.
Lily loves a good squirrel chase outdoors, but this time she inadvertently ran all the way up to the tree.
The firefighters noticed that Lily was struggling to maintain balance on the far-off corner of a branch 20 feet above the ground.
They immediately brought a ladder to the spot and carefully rescued the scared girl!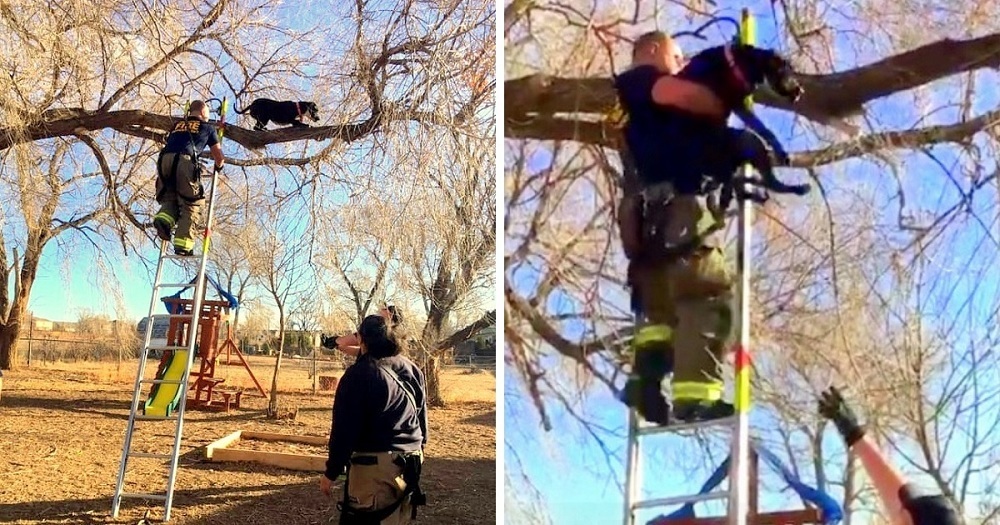 Source: Kayla Champion/Facebook
Later, Kayla's family had a good laugh over Lily's obsession with squirrels. One would think that Lily had learned her lesson and would stop climbing trees now, but the pooch was back on the tree to resume her squirrel-chasing business in no time.
Kayla says her husband has learned to manage the situation on his own now. Spread the word for other pet owners to keep an eye out for their dogs if their dogs love squirrels too!
Click the video below to watch the terrified Lily holding on tight to the firefighter as she gets rescued!
Please 'SHARE' to pass on this story to a friend or family member