<!– 336×280 ad unit –>
Louie the Dalmatian is a very smart and responsible dog. He just loves helping Mom with household chores.
So when Mom brought home 3 kitties to foster, Louie was the first to volunteer as the kitties' nanny and guardian!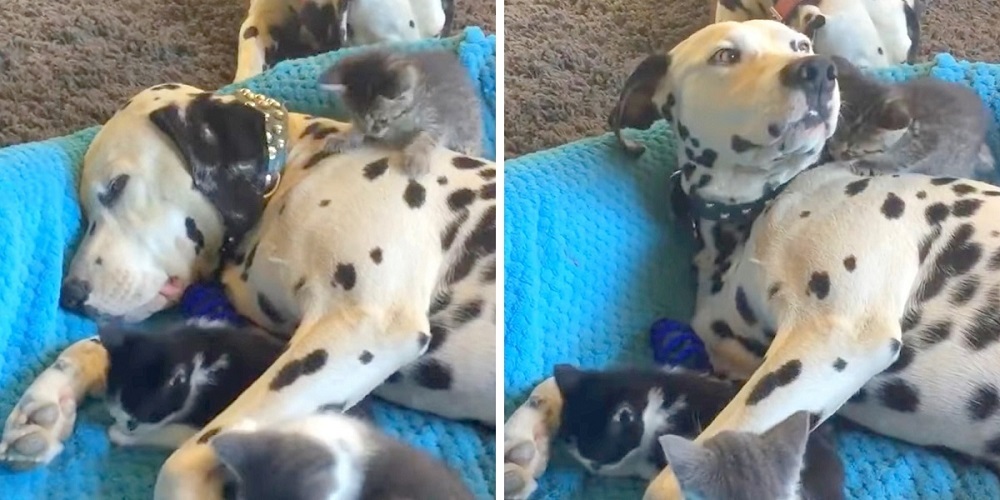 Source: Rumble Viral/YouTube
In this video, we see Louie dealing with the hilarious aftermath of his parenting duties as the kitties just won't let him nap in peace.
The kitties are so attached to Louie that they refuse to leave his side for a second, and comfortably lounge on him while he tries to sleep!
While one of the kitties cuddles up with the big-spotty brother, the other two kitties prefer to use him like a jungle gym.
They climb on him, poke him with a spring toy and slide on him from all sides while the poor Louie patiently endures their antics!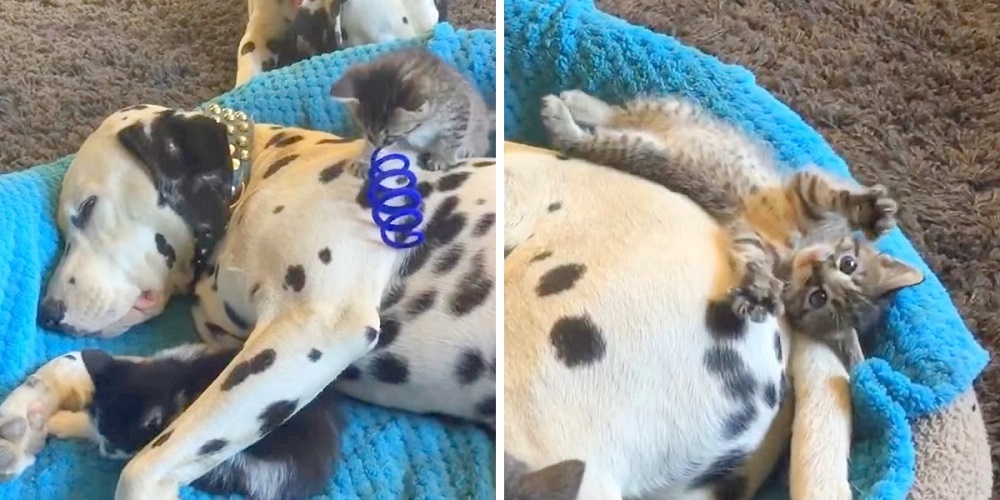 Source: Rumble Viral/YouTube
It seems like Louie has accepted the bitter truth that nanny-time means bidding goodbye to nap time!
The kitties too can't get enough of their guardian, as they definitely don't seem like they have any plans of leaving Louie alone.
What a dependable big bro!
Click the video below to watch Louie's nap time get foiled by the kitties' adorable hijinks!
Please 'SHARE' to pass on this story to a friend or family member