<!– 336×280 ad unit –>
WARNING: GRAPHIC CONTENT
A man from Noida, India, is facing serious public wrath after he viciously beat up his Labrador puppy, Buddy, for pooping on the floor.
The incident was captured on camera by a neighbor who couldn't stop the man, Rishabh Mehra, from hurling atrocities on the helpless puppy.
In the video, Rishabh is seen hitting Buddy with a belt and slamming him on the floor multiple times while the pup lets out the most gut-wrenching yelps.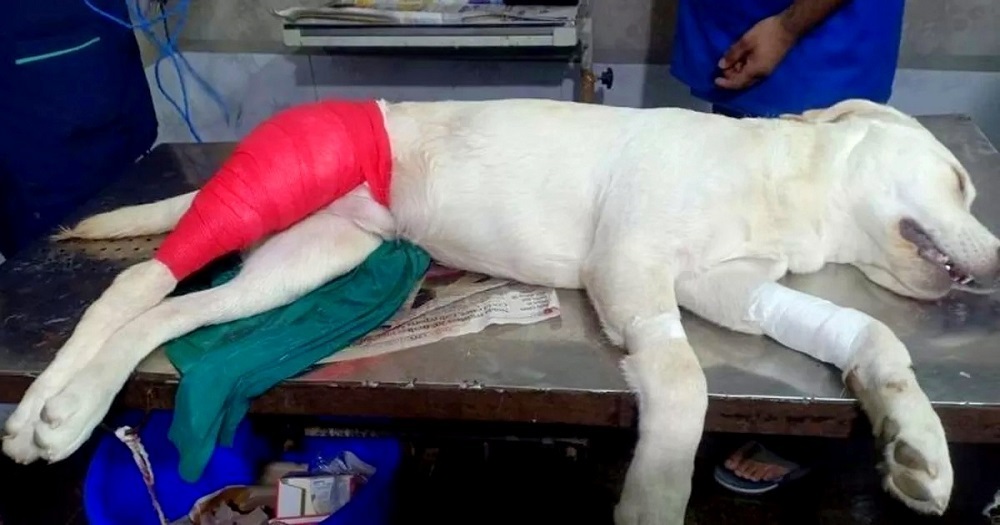 Source: Sukriti Chauhan/Change.org
The neighbor alerted the local animal activists about the situation, and they immediately arrived at Rishabh's residence to rescue Buddy.
When confronted by the activists, the man boldly claimed that he was merely trying to "discipline" his pet.
Another disturbing fact was that the man's wife was apathetically witnessing Buddy's ordeal the whole time, but never bothered to help him.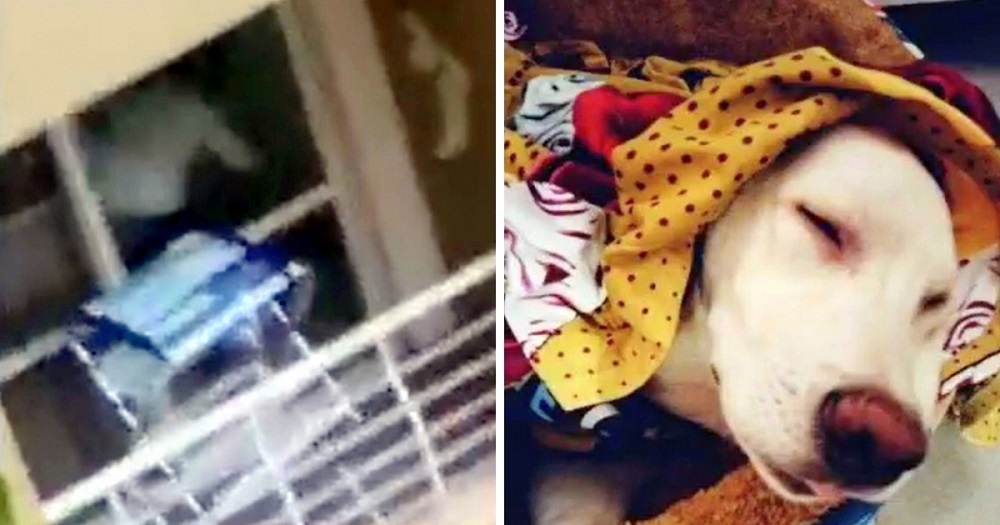 Source: Kaveri Bhardwaj/Facebook
Buddy has been left with a fragmented and shattered femur, injuries on his abdomen and genital areas, and a slew of nerve issues. The friendly 6-month-old puppy is in a lot of pain and cannot even stand on his own.
The vet team at "Canine & Feline Critical Care Unit" believes that Buddy will require multiple surgeries and months of rehab and therapy before he can walk again.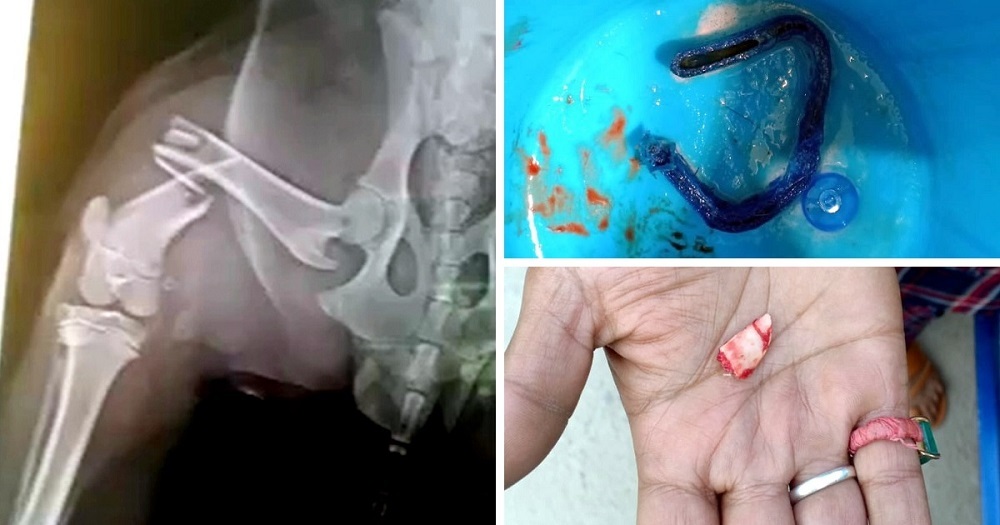 Source: Kaveri Bhardwaj/Facebook | @Manekagandhibjp/Twitter
While the activists managed to get Rishabh arrested, the man was able to go scot free by paying off meager fines that didn't even add up to a dollar. He allegedly tried to bribe the cops as well.
The frustrated animal lovers have now launched a petition to get the man fired from the reputed IT firm he works at as a form of social justice. Thousands of citizens have already supported the cause.
Click the video below to watch Buddy's frightening ordeal as he gets mercilessly thrashed by the person he trusted most.
WARNING: The contents of this video may be disturbing to some viewers.
h/t Indiatimes
Please SHARE to pass on this story to a friend or family member
Buddy, a 5-month-old Labrador was allegedly beaten up by a Noida couple. Advocate @sukritic1 along with animal rights activists are raising their voices against animal cruelty.

You can too: https://t.co/Zok9CMLWO4 pic.twitter.com/PSa1cmEwBX

— Change.org India (@ChangeOrg_India) December 4, 2020