<!– 336×280 ad unit –>
What's more fun than spending the day at the beach with your canine best friend? That's exactly what one woman decided to do with her two Labrador Retrievers.
After all, what could possibly go wrong? After you read this story, you'll learn how very wrong things went that day.
The dog mom decided to have a relaxing time and catch some rays. She lay down on her beach towel, ready to work on her tan, and that's when the hijinks began.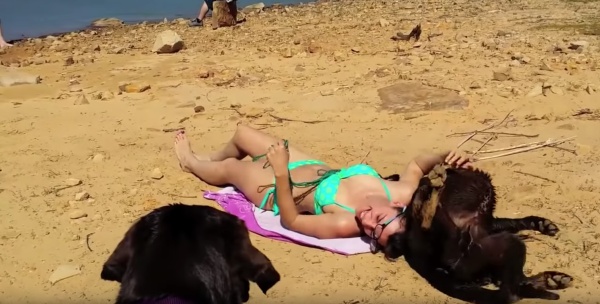 Source: Newsflare/YouTube
As the one dog looks on, the other goofy pooch decides he wants to pester his mom.
He snuggles right behind her head and then he rolls over on his belly as if to say, "Hey lady, make some room for me on that towel."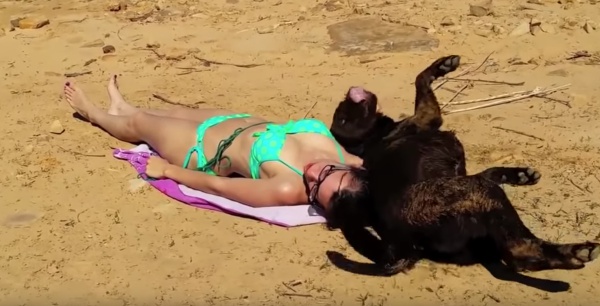 Source: Newsflare/YouTube
That's just the start of this dog's antics. He will not take no for an answer, as he slides into his mom and gives her a few big nudges.
"Hey Karen, whose idea of fun is this anyway," the dog must be thinking.
When it's clear that sunbathing is not in the forecast, the woman gets up, rubs her dog's back and shakes her head in disbelief at the camera.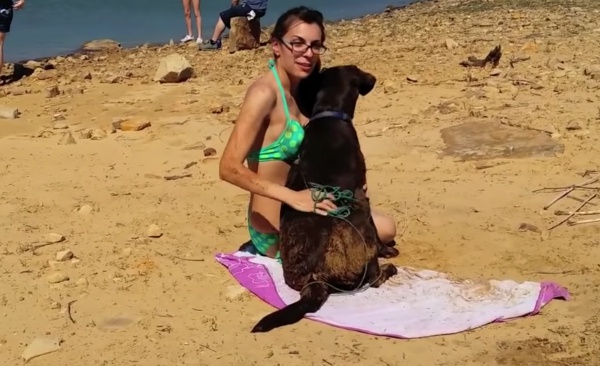 Source: Newsflare/YouTube
You will get a kick out of this video, which we've shared below for your viewing pleasure.
Please 'SHARE' to pass on this story to a friend or family member