<!– 336×280 ad unit –>
22. German Shepherd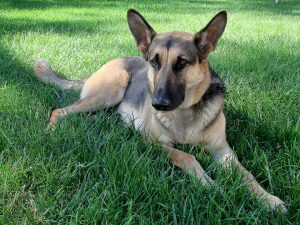 When we are talking about dog breeds that are great for families, there is one breed that we just couldn't leave off our list and that is the German shepherd. In fact, you will be hard pressed to find a list where these incredible dogs will not make their appearance.
One of the main reasons why German shepherds make amazing family dogs is that they are fantastically intelligent and easy to train. Their smarts allow them to learn everything you try to teach them, including how to behave around your kids and how to provide companionship.
More: 12 Realities New German Shepherd Owners Must Accept
Children will have heaps of fun with German shepherds, engaging in all kinds of activities that these dogs will love because of their propensity towards learning new things. In addition to this, you can rest assured that your child will be safe when with their German shepherd.
Next Up: Pit Bull Terrier