<!– 336×280 ad unit –>
Nikai, a nine-week-old gray wolf pup and Faye, a 13-week-old Border Collie puppy had a playdate – and it's the cutest thing you'll ever see!
Nikai was the newest addition to the Wolf Conservation Center's (WCC) Ambassador Pack in South Salem, New York. Since he was so young, they thought it would be a good idea to start socializing her, and what better way than to let him play with Faye!?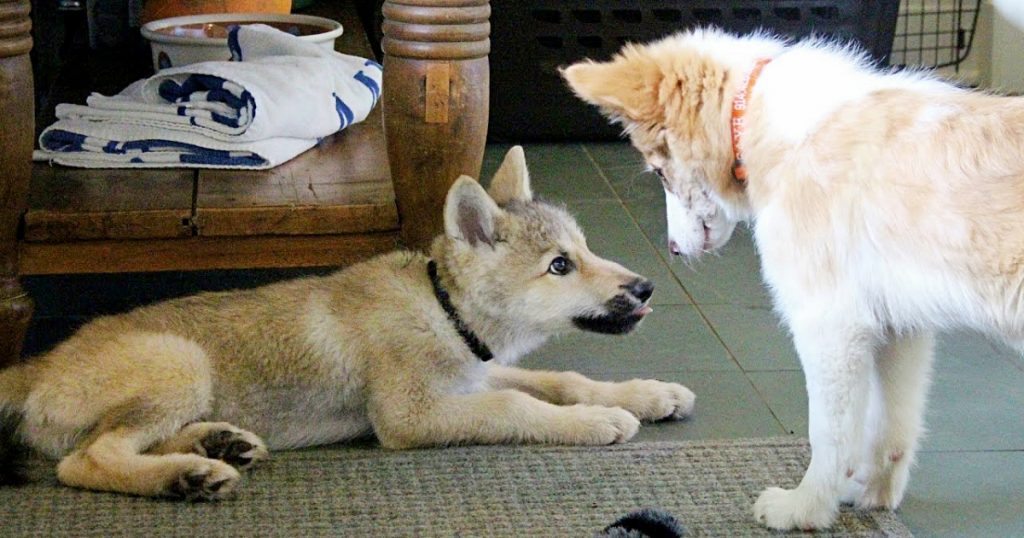 Source: nywolforg/YouTube
Faye is the perfect fit for Nikai – she is friendly and patient and loves to play. At less than four months old, she's super energetic and doesn't mine rough-housing with Nikai.
This playdate took place back in 2014. Now, years later, Nikai is still with the Conservation Center as an Ambassador wolf, and helps pave the way for the other new wolves there.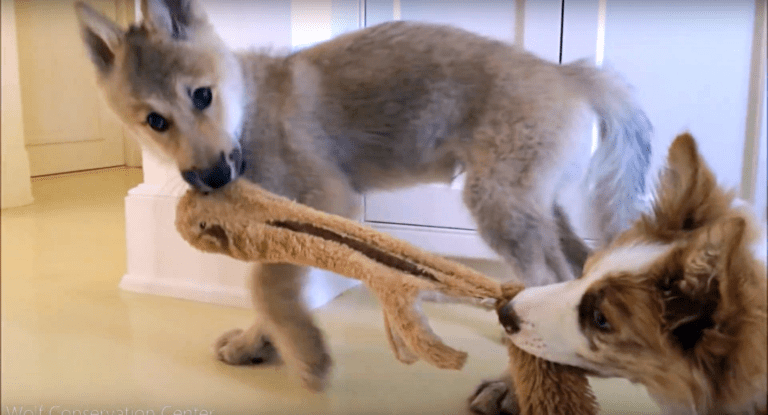 Source: nywolforg/YouTube
The WCC, founded in 1999, is a not-for-profit environmental education organization that 'works to protect and preserve wolves in North America through science-based education, advocacy, and participation in the federal recovery and release programs for two critically endangered wolf species – the Mexican gray wolf and red wolf.'
According to the center, Nikai has become a "powerful presence in the fight to preserve wolves' rightful place in the environment."
Watch the cuteness that ensues in the video below:
Please 'SHARE' to pass on this story to a friend or family member