<!– 336×280 ad unit –>
Michael and Sharon McClintock were sick to their stomachs after their 15-year-old Dachshund, Miss Daisy Mae, fell into a sewer in front of their Missouri home and was stuck down there for hours.
The couple left their front door unlocked so that works who were redoing their floors could come and go. When the door was open, Daisy Mae, who is deaf and blind, wandered outside and ended up falling into the sewer.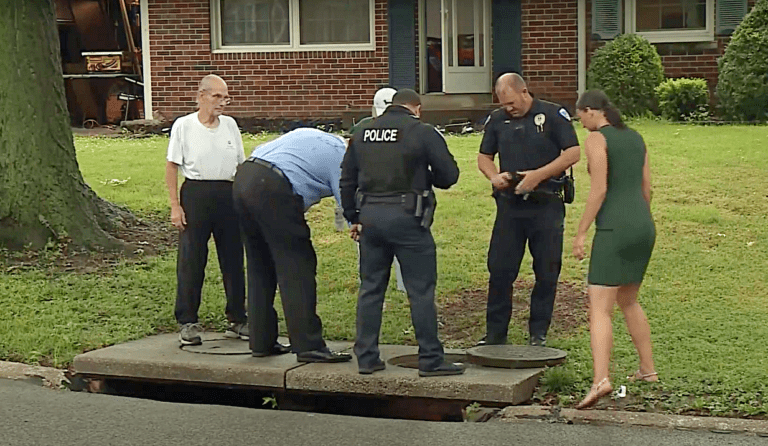 Source: Fox 2/Youtube
Michael feared that Daisy Mae was dead in the sewer, assuming she had hit her head on the way down. But they refused to give up on her and contacted the police.
Officer Lekamp and Corporal Jost of the North County Police Cooperative responded to the call and quickly arrived at the scene.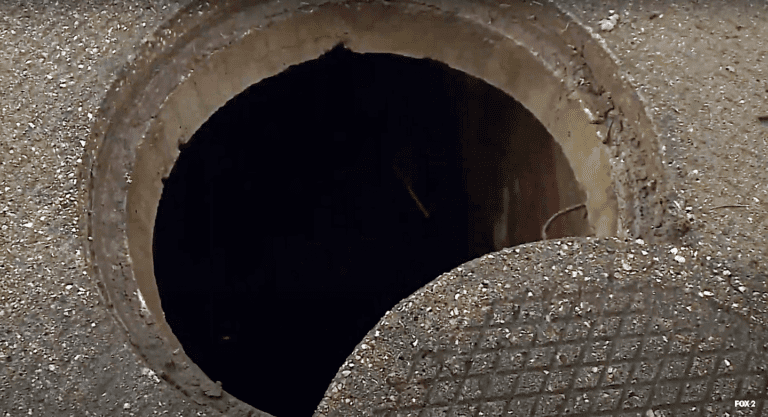 Source: Fox 2/Youtube
The McClintocks were crying and visibly distraught, so the officers knew they had to do their best to rescue their beloved dog.
The neighbors told the McClintocks that Daisy possibly fell into the nearby storm drain, so it was the first place the officers looked.
They peeked inside and saw small footprints in the mud, and knew right away that Daisy was down there.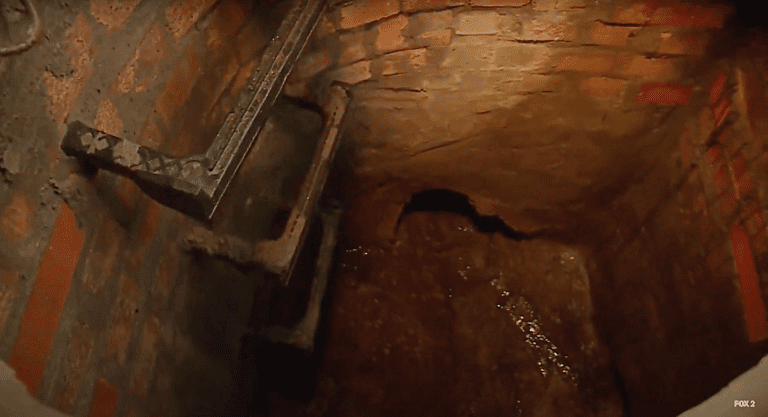 Source: Fox 2/Youtube
Officer Jost climbed down the sewer to try and locate Daisy and see which tunnel she was in.
Once he found out where she was, the officers used a pool rescue hook and extender to hook the dog and pull her out from 14-feet deep.
As the officers pulled Daisy out, the McClintocks burst out crying with tears of relief. They feared the worst, but their Miss Daisy May was alive and going to be just fine.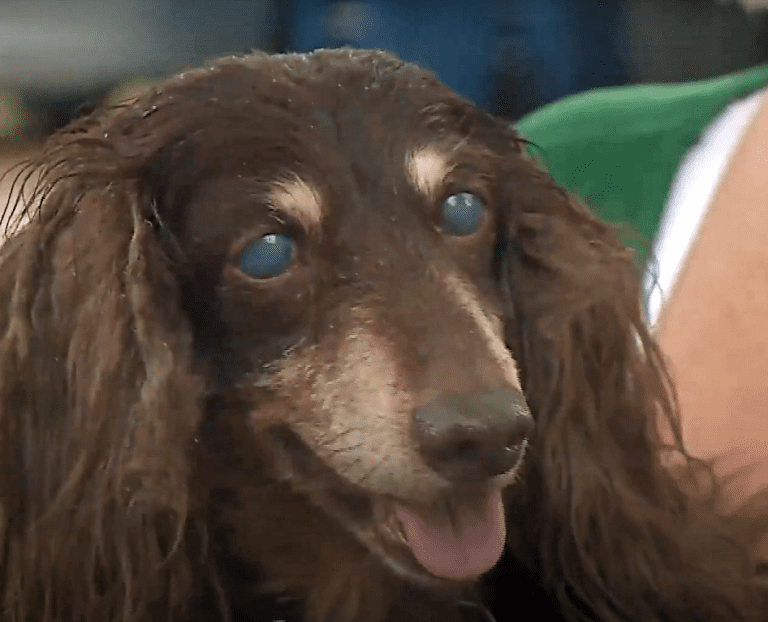 Source: Fox 2/Youtube
"Our officers face a variety of challenges daily and sometimes things are not routine. We are very happy Miss Daisy was reunited with her owners as a result of Officers Jost and Lekamp's quick thinking and tenacious efforts! I think Missy Daisy is ecstatic too!" Major Ron Martin of the NCPC told Fox 2 Now.
Watch the rescue in the video below:
Please 'SHARE' to pass on this story to a friend or family member