<!– 336×280 ad unit –>
One day, a dog named Pakita got loose and ran off. Sadly, she couldn't find her way back home and had to fend for herself on the streets. She was eventually found by Argentina's Arca Animal Refuge but was unfortunately mistaken for a stray and ended up at their animal shelter.
They took good care of her there and she was provided with food and water, along with vaccinations. But she was all alone and very sad. She was up for adoption there, but she was often overlooked just because she was an older dog.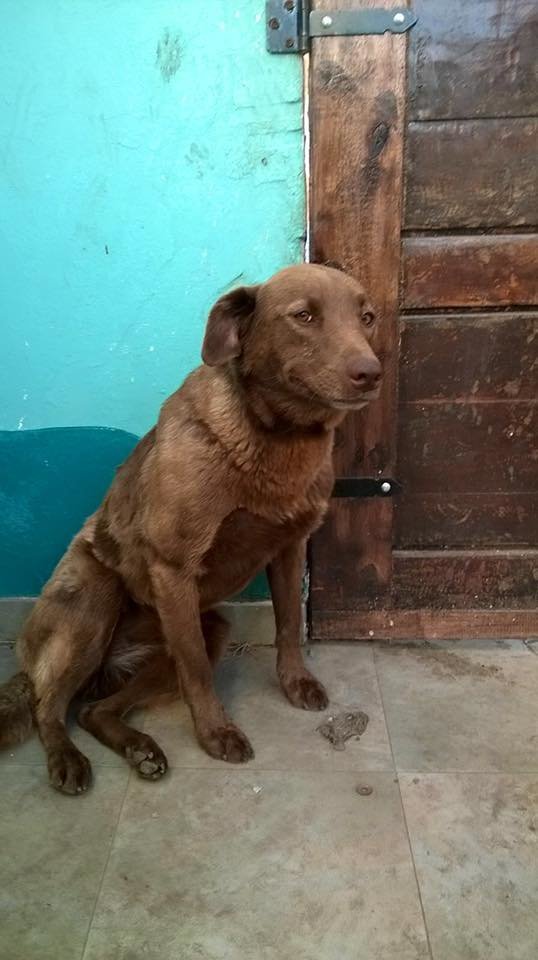 Arca Animal del Ptdo. de Mara Chiquita via The Dodo
Three years later, Pakita's owners tracked her down! One day, her owner Ariel's mother was browsing the web when she came across a photo of a dog on AAR's website who looked exactly like Pakita. Ariel immediately called the shelter, and it turned out that it was in fact Pakita! They made arrangements for Pakita and her human dad to finally reunite after all this time.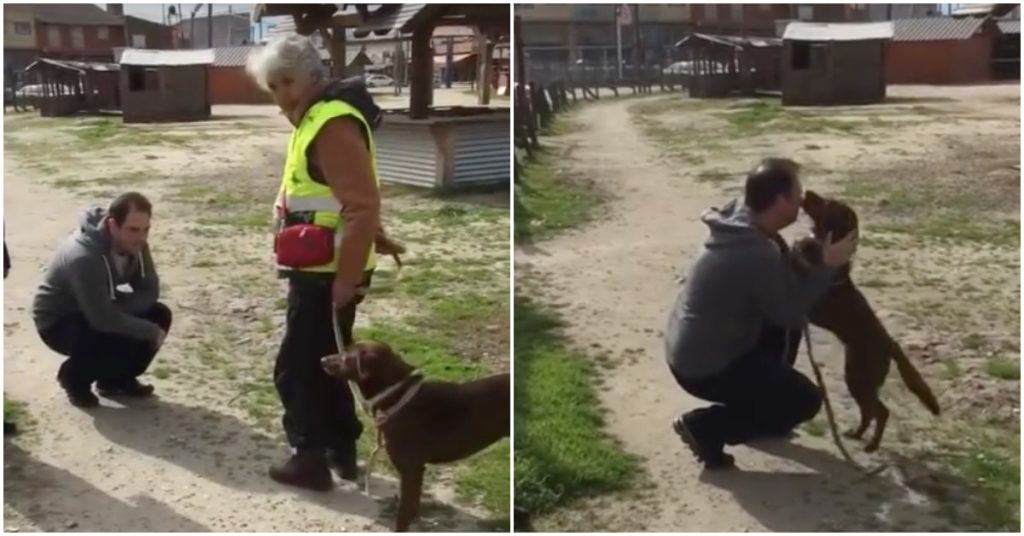 YouTube
When Pakita first saw her dad, she was very hesitant. She stood behind the shelter volunteer and seemed a little afraid of this stranger standing in front of her. Then he knelt down and put his hand out, trying to coax Pakita over to him.
Ariel Naveira via The Dodo
She slowly walked over to him, reluctantly wagging her tail. She gave him a few sniffs and he began to pet her. Once she got a whiff of his scent, she realized who this man was. She jumped up on him and her tail was wagging a mile a minute. She was absolutely ecstatic! She showered her dad in kisses and was so happy to finally see him again. It was very obvious that she remembered him.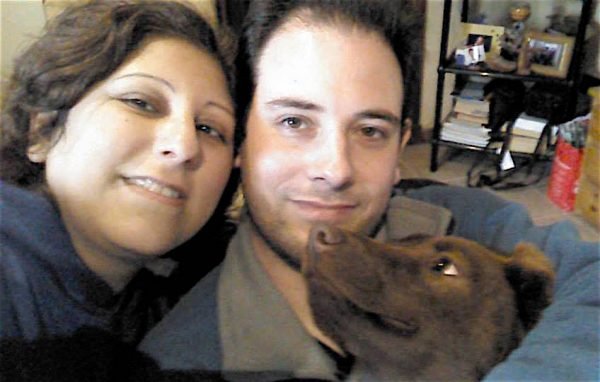 Ariel Naveira via The Dodo
And Pakita's dad was equally as thrilled to be back with his beloved furbaby. Now the two of them never have to be apart ever again.
Thankfully their adorable reunion was caught on camera so we can all watch the heartwarming moment when Pakita recognizes her dad. Watch it in the video below:
Please 'SHARE' to pass on this story to a friend or family member