<!– 336×280 ad unit –>
General, a 10-year-old Great Pyrenees, was staying at a boarding facility in Stafford, Virginia, when he decided he wanted to go on a little adventure. Security cameras caught the dog's great escape, and it's really something to witness!
The dog's owners were out of town visiting family, and General's antics didn't exactly surprise them. "He's a little Houdini," Travis Campbell told WJLA. "When it comes to doors, he can get a lot of doors open."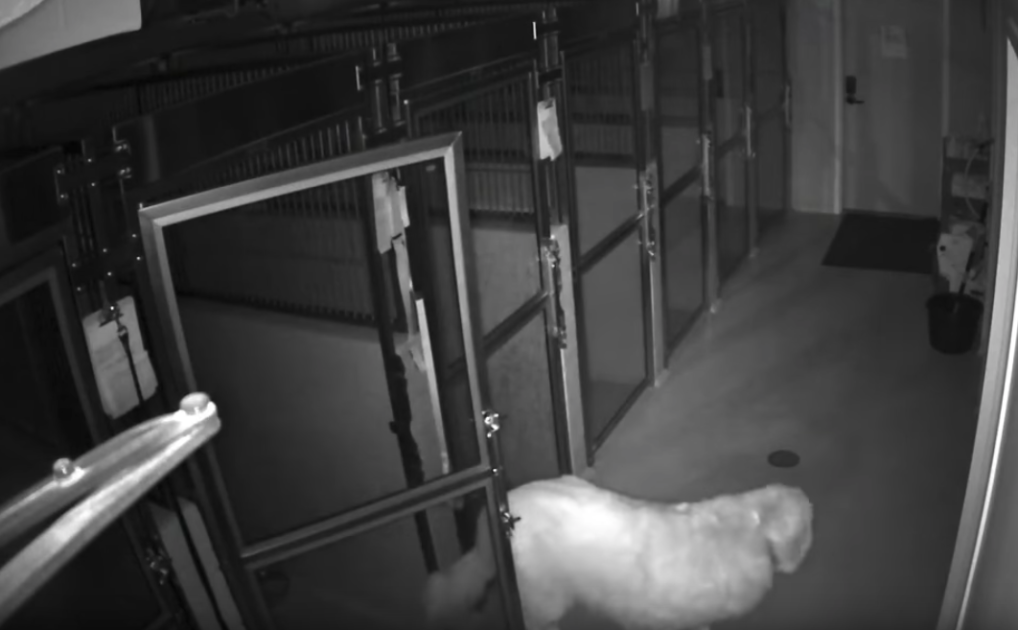 It all started with General somehow using his snout to get his kennel door open. This caught the attention of the neighbor dog who looked on in disbelief. How did he do that?? 😀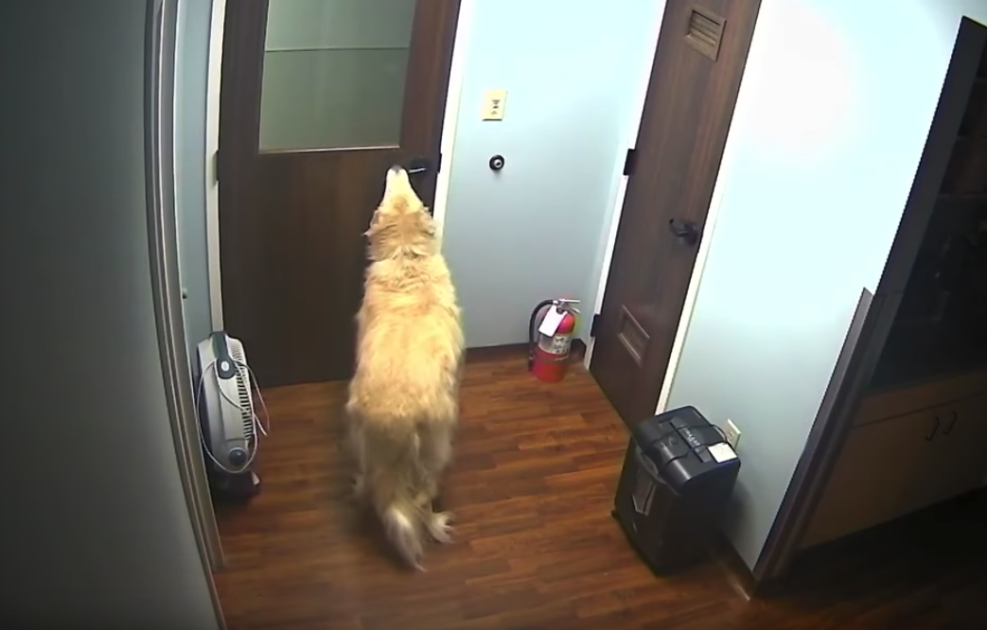 General then came across a second door, but it was no match for him either. The dog bit the handle, pushed down, and pulled the door open. The plan was all coming together!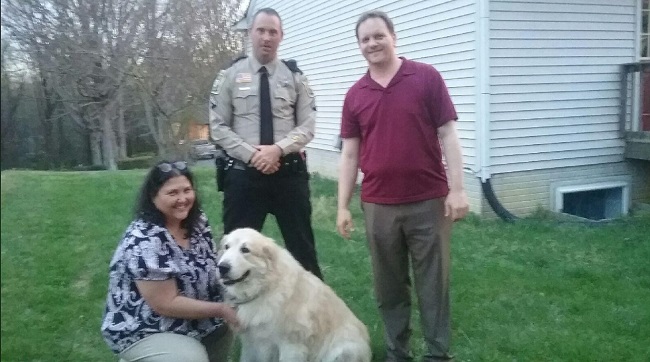 The dog walked down the hallway past a row of dog food before reaching the third and final door. On the other side of this one was freedom! Security cameras show the dog walking out into the parking lot, but he didn't make it much farther than that.
That night the animal hospital alerted police, and they found General in the front yard of the vet's neighbors. With the help of animal control, the dog was returned back to the kennel and then finally back to his family. A happy ending for a funny and unique story! 🙂
Photo credits: YouTube, WJLA
Please 'SHARE' to pass on this story to a friend or family member