<!– 336×280 ad unit –>
A woman named Maura T. Hennelly documented the story of her two lovebirds having babies on Twitter, and it took the internet by storm. And part of the reason is because of the drastically different looking parrot parents! Kiwi, a colorful male lovebird, was sad and alone, so Mom brought Siouxsie into the picture to give him some company. The darker-toned female provided an unmistakable contrast to the male bird.
"Remember Kiwi & his goth gf?" Maura wrote on Twitter. "Well now she's his goth wife and they have 4 beautiful half goth babies."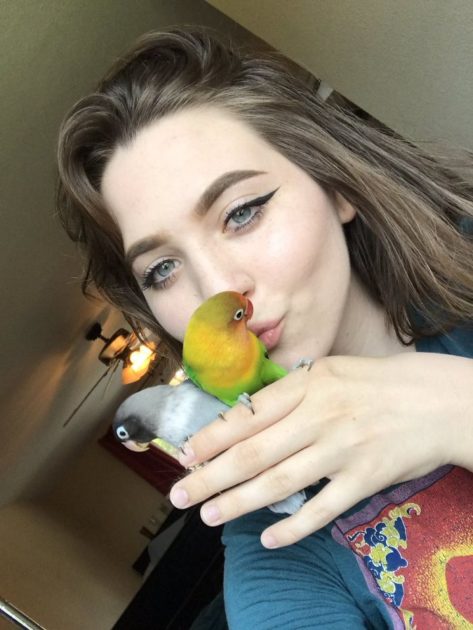 Instagram
This is Kiwi. Such a colorful fellow.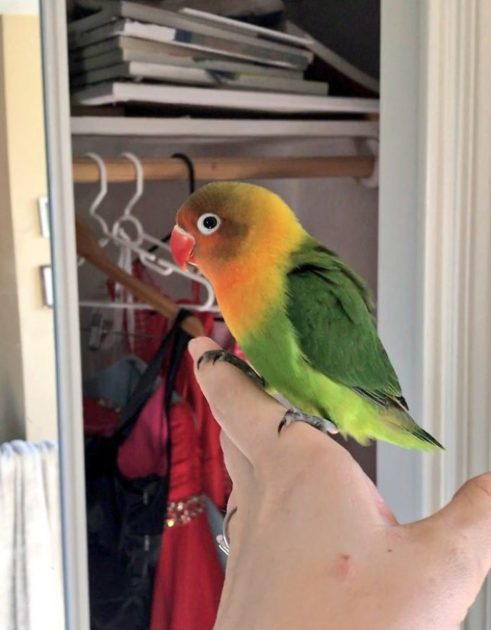 Instagram
But Kiwi was sad and lonely, so Maura got another bird named Siouxsie.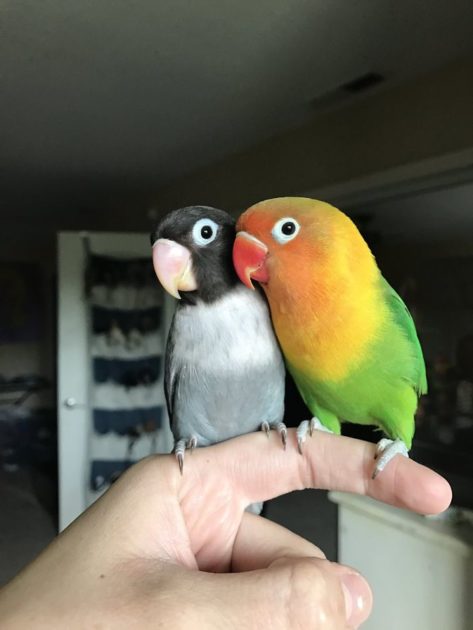 Instagram
They may look different, but they look amazing together! People from all over fell in love.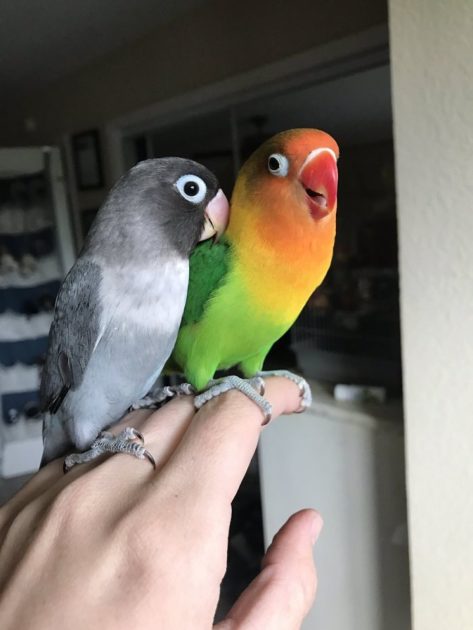 Instagram
They were pretty much opposites as far as looks go.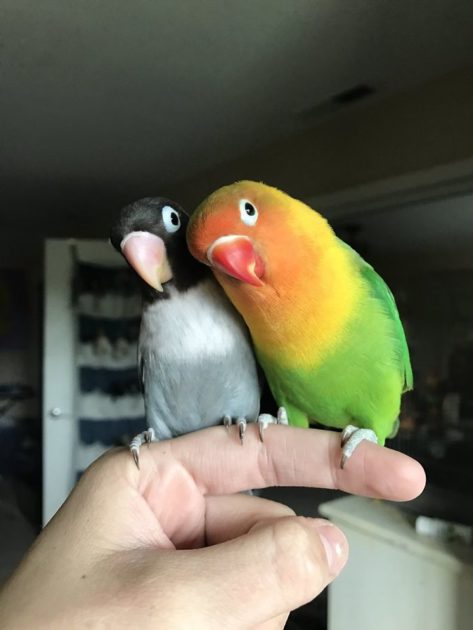 Instagram
But they hit it off and fell for each other from the moment they met.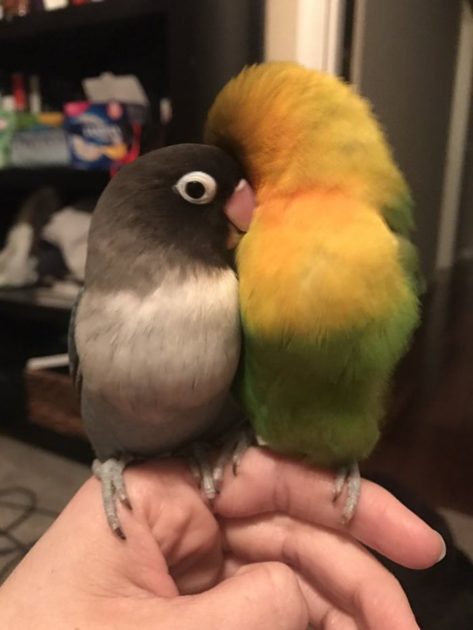 Instagram
The two lovebirds became very close.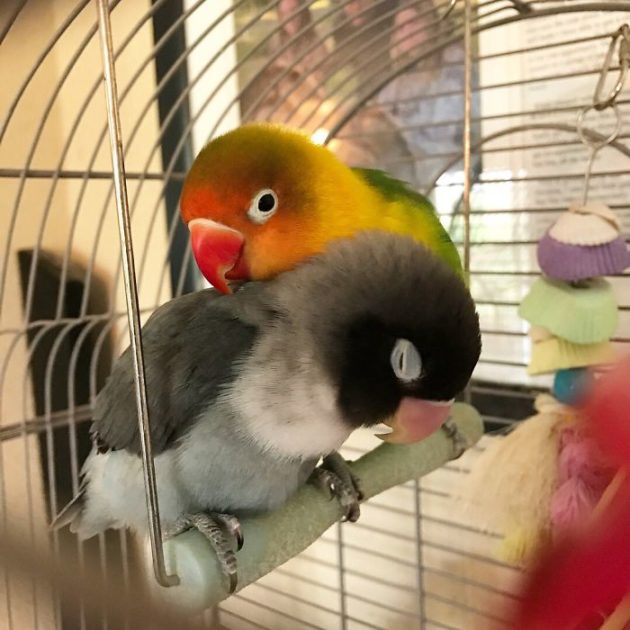 Instagram
Then they built a nest to start a family!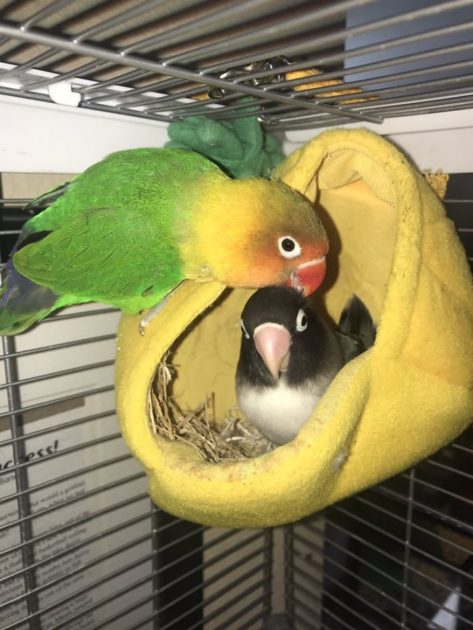 Instagram
Siouxsie was about to lay eggs.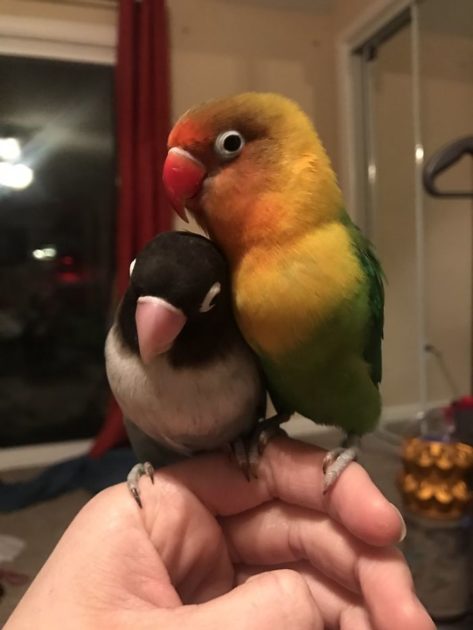 Instagram
All of a sudden, four babies were on the way!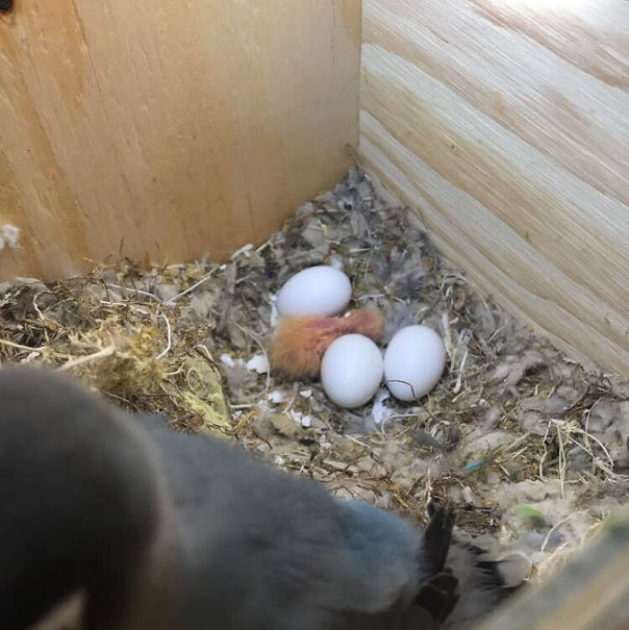 Instagram
Here comes one! 🙂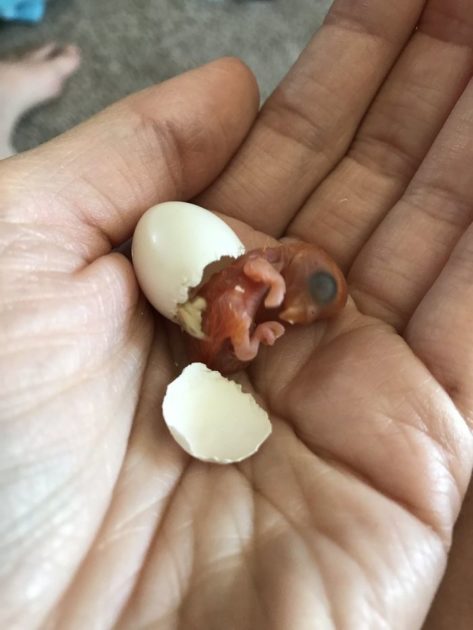 Instagram
But what would they end up looking like?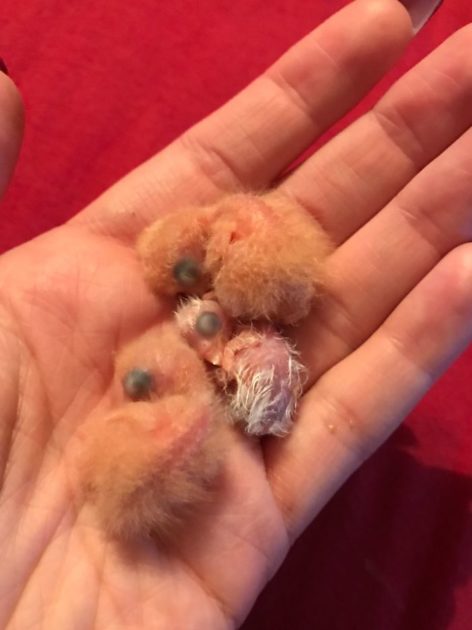 Instagram
They started to gain some color as they grew…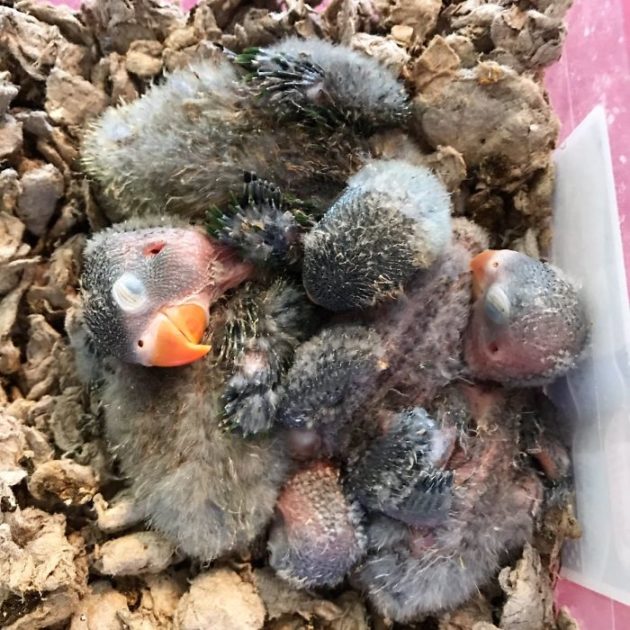 Instagram
And they looked more and more amazing as the time passed!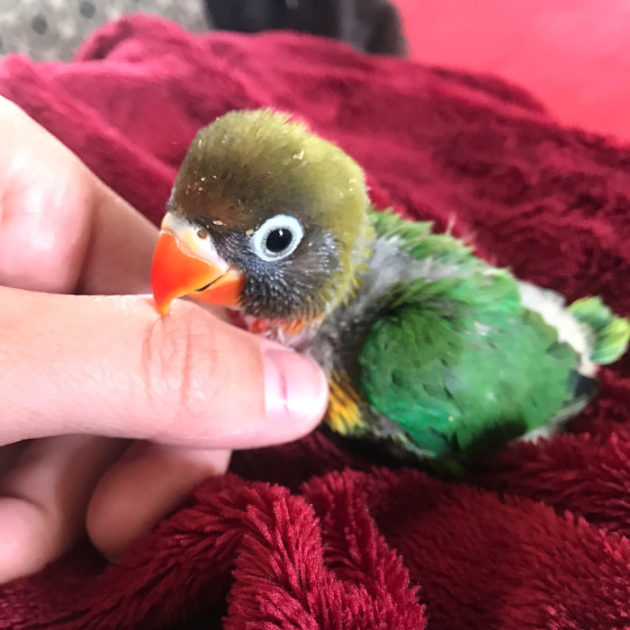 Instagram
A lovely family photo.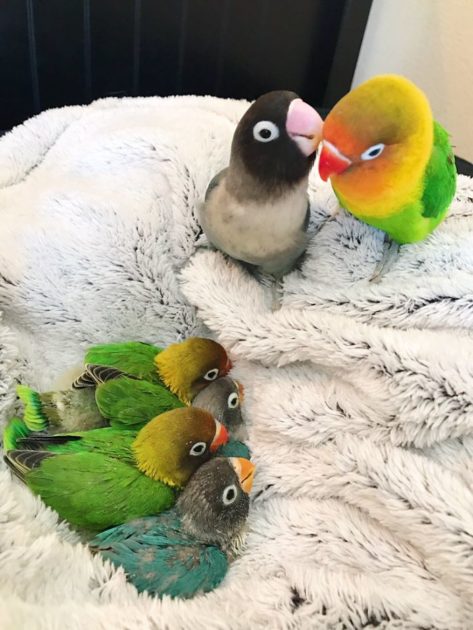 Instagram
Wow, just look at them!
Instagram
So unique and so beautiful.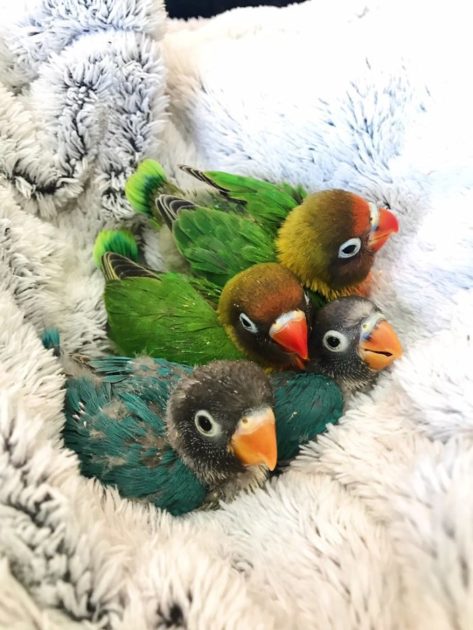 Instagram
It's easy to see why this parrot family quickly gained such a large fan base! Make sure to follow them on Instagram for even more.
h/t The Dodo
Please 'SHARE' to pass on this story to a friend or family member