<!– 336×280 ad unit –>
A wonderful animal rescuer, named Takis, located in Greece is sadly fighting an epidemic of dramatic proportions.
Greece went from an economic boom to a sudden crash displacing many. Animals are fighting to survive.
This story, however, is about survival and perseverance. But above all, it is about love!
One dog, named Piou, was hit by a car and his spine was broken. He was completely paralyzed at rescue but the medical staff, and Takis, worked so hard to rehabilitate this deserving dog.
Soon he was at least able to sit up.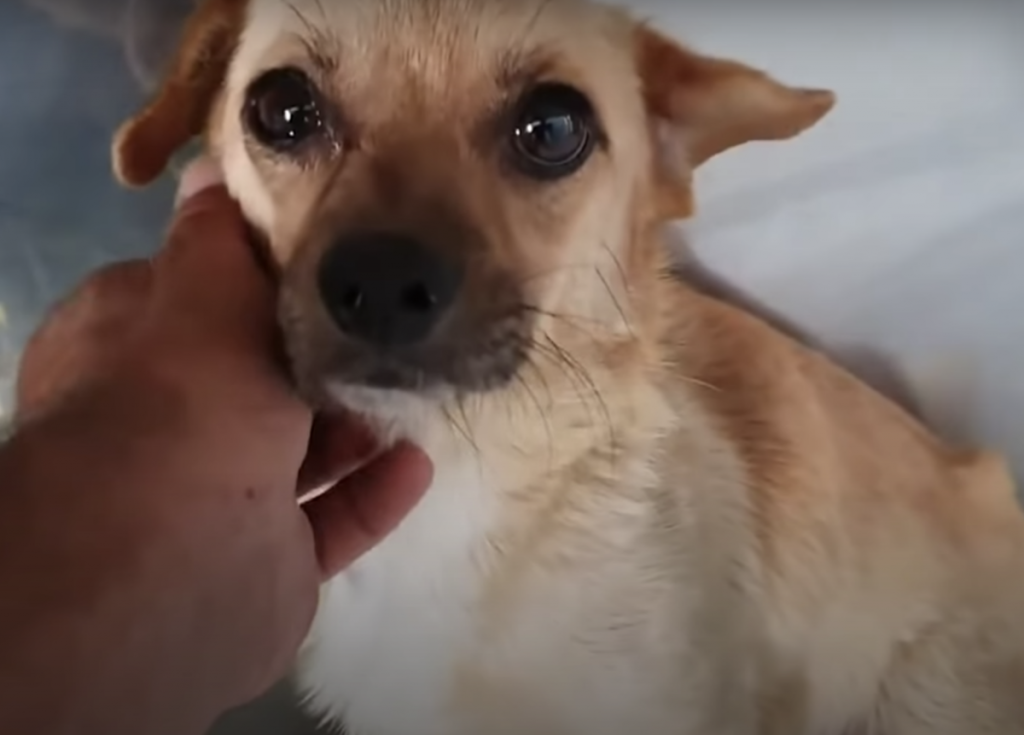 Source: The Dodo/Youtube
A few days later, Takis received another call about another dog hit by a car. The dog now named Tsiou was missing one of her back legs.
Takis brought her to the same medical center and decided to put Tsiou and Piou together in one kennel. To say they hit it off immediately is a vast understatement.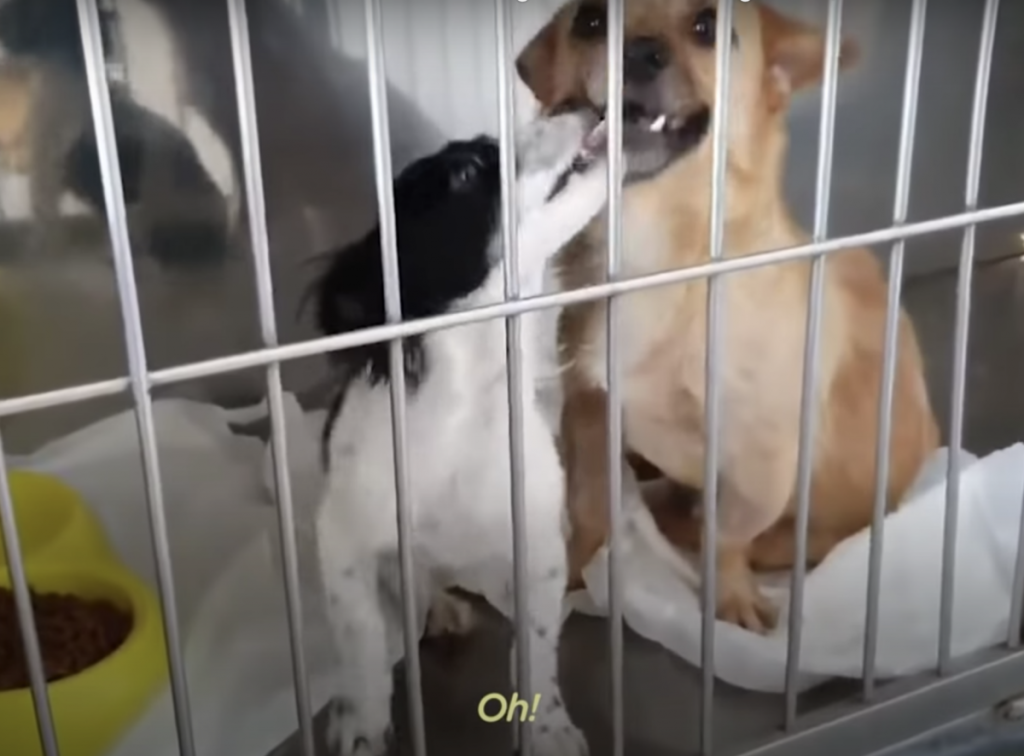 Source: The Dodo/Youtube
The two dogs bonded as if they were always meant to be.
Amazingly, any time Takis or any of the vet staff, try to separate the dogs, if only for a moment, they'd run back to one another. They cannot handle being apart, at all!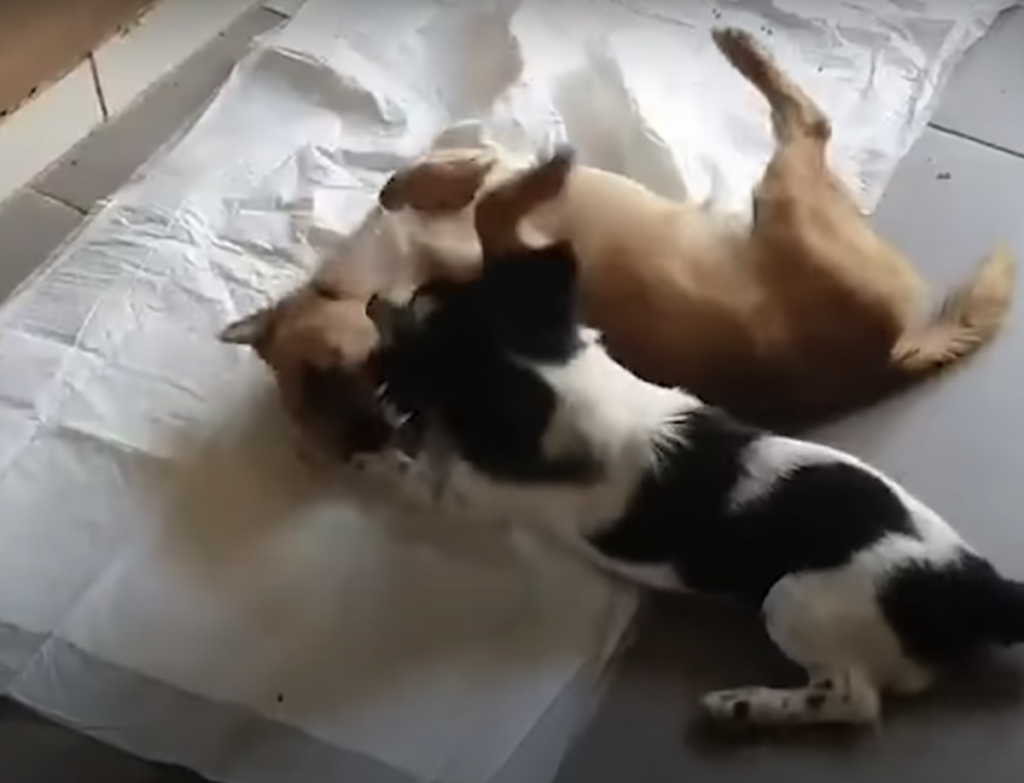 Source: The Dodo/Youtube
Soon Takis put the dogs' info on his social media page and applications came pouring in to adopt Tsiou.
Even with three legs, she's very agile and would make an 'easier' addition to the family compared to Piou.
Since Piou now needs a wheelchair to get around, he's not so easy to place.
People are intimidated by his handicap and whether they can handle carrying him around and learning how to strap him into his wheelchair properly.
Source: The Dodo/Youtube
Takis has decided that these two dogs must be adopted out together. Since they are completely in love, separating them would just be cruel.
He's asking for a home that can accommodate Piou since he works so hard to navigate his surroundings. A home with stairs would make it too difficult.
These two dogs deserve a happily ever after, together! Let's do our part! Please watch their rescue and love story and spread the word so these two find a home.
Please 'SHARE' to pass on this story to a friend or family member