<!– 336×280 ad unit –>
A stray pregnant Pit Bull was wandering the streets of York, South Carolina, all by herself on a cold winter day.
Animal Control officers picked her up, but instead of bringing her to a shelter, they contacted a local rescue to see if they'd take her in. It was best that this sweet mama-to-be give birth at a rescue in a comfortable setting as opposed to a scary shelter.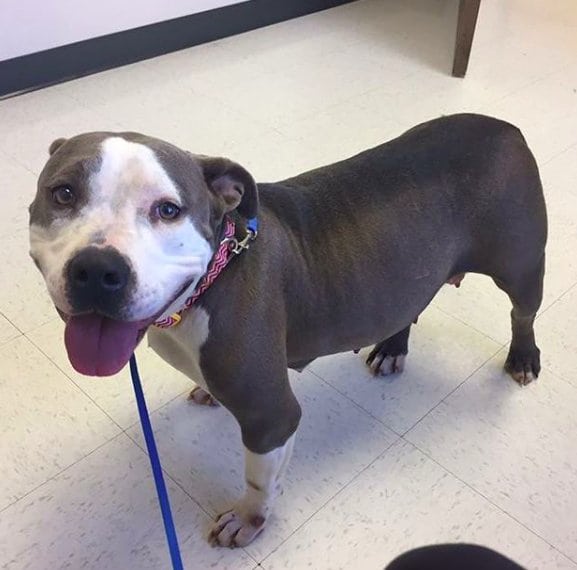 Halfway There Rescue
Halfway There Rescue agreed to take her in and later named her Daya. Sadly, Daya lost her babies in utero and on top of that, she had a bad infection that required surgery. Thankfully, everything went smoothly and she went to live with a foster where she could recuperate.
Daya was now safe, but one important thing was missing: her babies. Staff noticed that Daya would take in socks and toys and act like they were her babies, perhaps to fill the void.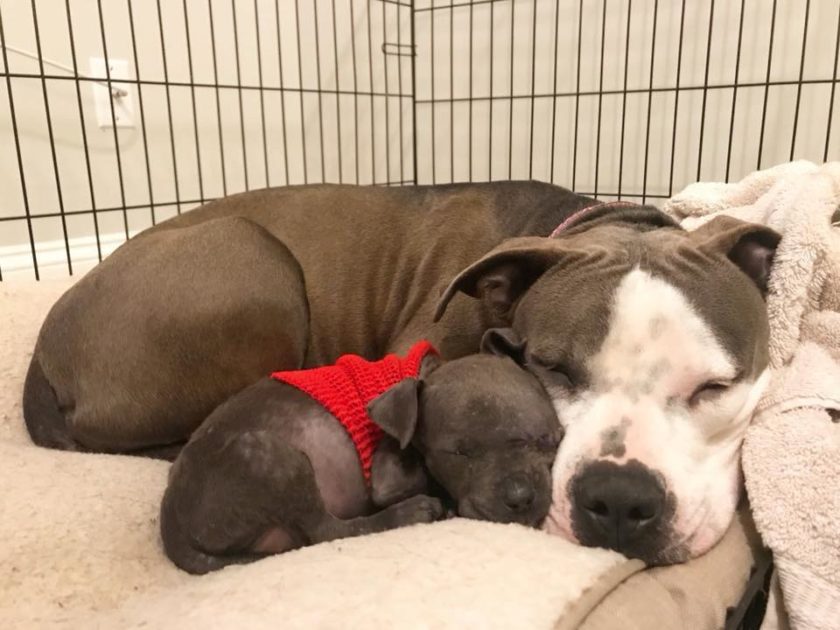 Facebook/Halfway There Rescue
But what would fill the void even better would be a real puppy. Enter Raisin. Raisin was an orphaned puppy that Halfway There took in after finding her in the road. She had a ruptured eye that needed to be removed, and she was in need of a mother.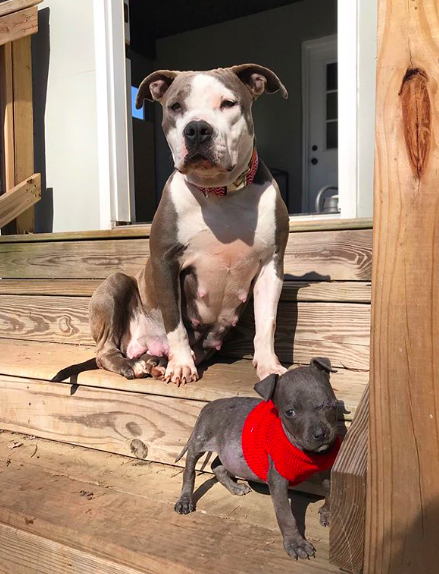 Facebook/Halfway There Rescue
The rescue saw this as the perfect opportunity to give Daya what she's been wanting – a tiny puppy to mother and raise. Daya and Raisin hit it off and the two of them bonded right away. Daya was the mother that Raisin never had, and Raisin was the baby that Daya had been longing for. They cuddled every second and helped each other heal.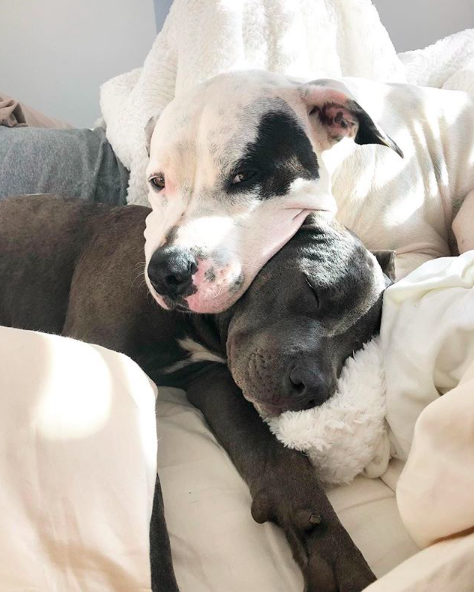 Instagram/helloraisin
The two of them went to live with another foster together where they would continue to heal. But as they got older, they started to drift apart. Probably because Raisin was now old enough to find her own way. Soon after, Raisin's foster family decided to adopt her! Raisin now has an older doggy brother named Charlie who she gets along great with. Her parents give all the credit to Daya for teaching her out to act with other dogs.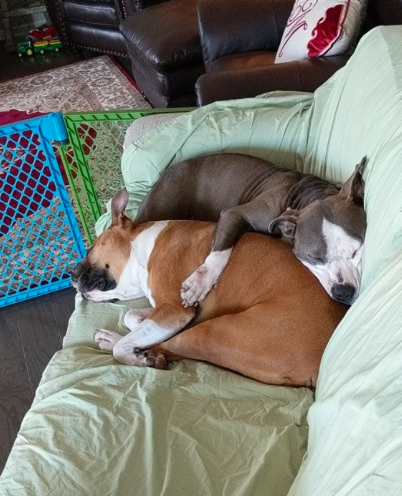 Facebook/Halfway There Rescue
Daya went on to live with her original foster, who then decided to adopt her as well! Daya now has a doggy sibling who suffers from anxiety, but she does her best to help calm his nerves. The two of them are the best of friends.
Daya and Raisin helped each other get to where they are today. They are both loving their new homes and are living the best life ever!
Please 'SHARE' to pass on this story to a friend or family member