<!– 336×280 ad unit –>
Very disturbing video has surfaced online of a group of young boys hurling a defenseless puppy against a brick wall, and then slamming him into a pool in a Dublin, Ireland backyard.
The dog was continuously flung into the air, while the thugs laughed and recorded it, and took turns torturing the animal. They bursted out into laughter every time they hurt the dog.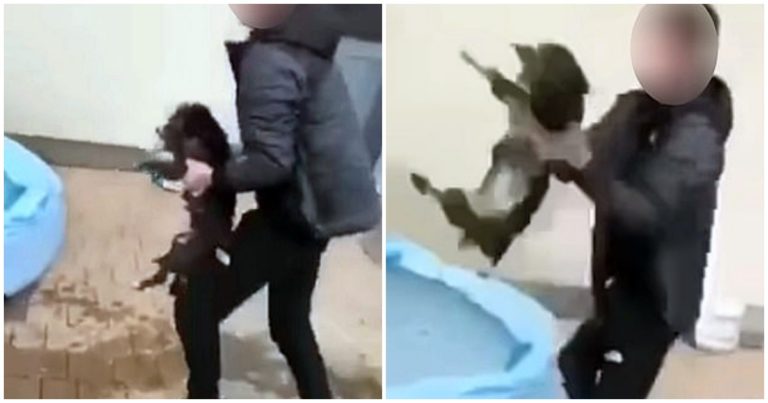 DailyMail
One boy flung the dog into the brick wall, and he flipped over in mid-air before slamming into the concrete. Another youth swung the pup around by his ears before throwing him into the pool.
The helpless animal swayed into the side of the pool as he struggled to walk, and then tried to run away.
The footage of this awful abuse made its rounds on social media and eventually went viral, which sparked an animal welfare investigation.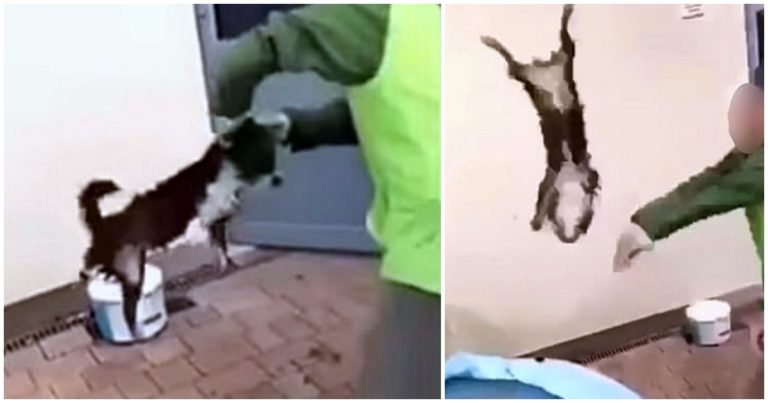 DailyMail
Thankfully, the dog was found safe and is now with his owner.
No arrests have been reported, but the DSPCA is still investigating. Anyone with information is urged to contact Gardai or email inspectors@dspca.ie.
You can watch the video here. WARNING: The video below contains graphic content and may be disturbing to some viewers.
Please 'SHARE' to pass on this story to a friend or family member