<!– 336×280 ad unit –>
In most instances, when you think of sweet, cuddly pets, you think of cats and dogs. Maybe a horse or a bunny… but NEVER a rooster! That is why this story is so special (and blowing up social media one click at a time!)
A Texas teenager, Savannah Burns, shares an incredible bond with her family's rooster named Frog. Frog is quite the character. He has unique features, like feathers covering his feet, making traditional "chicken-walking" a bit difficult.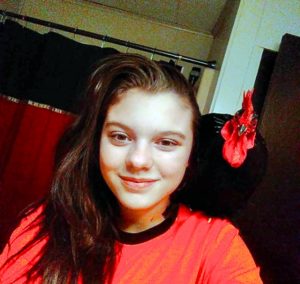 Savannah's mom, Holley Burns, explains "He didn't walk — he hopped. My son was like, 'It's hopping like a frog. We should name him 'Frog.'"
Frog's feathery feet set him apart from the flock but his personality pretty much kept him apart. "He was very attentive," Holley said. "He wasn't interested in what the chickens were doing, he was interested in what the humans were doing."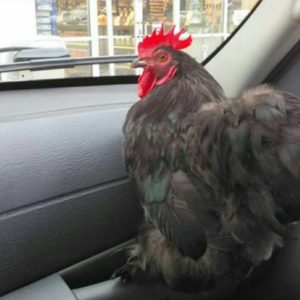 "I don't think he thinks he's a rooster," she added.
It didn't take Frog long to choose his favorite human. When Frog was little, Savannah carried him around with her while she did chores. "She'd take him to the laundry room and he'd watch attentively," Holley said. "She'd go and wash dishes and she'd set him up on the counter and he'd watch her wash the dishes."
Frog and Savannah are pretty much attached at the hip. They watch TV together, he lounges with her while she reads. This rooster LOVES his girl!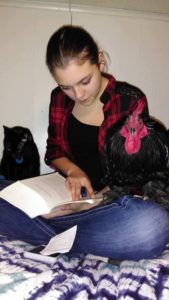 In general, Savannah is great with all animals but this specific friendship is truly one of a kind! And the cutest part of it all is what happens every day after school lets out.
Frog doesn't just walk Savannah to the bus every morning (OMG!) He then waits for her to come home from school later in the day. Holley shared a video on Facebook of what Frog does when he sees the bus making its way to their driveway. His feathery little legs going a mile a minute will have you gasping for breath!
Rumor has it if Savannah's too slow to get off the bus, Frog will even try to climb on board!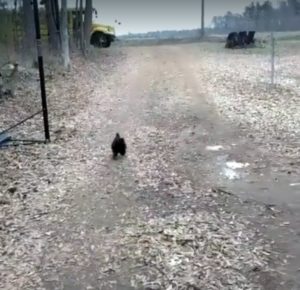 "It's gotten to the point that if [Savannah and her brother] don't get off the school bus on time, [Frog] will get on the school bus," Holley said. "Our bus driver is really good — he knows to watch out for Frog. He makes sure they're in the clear before they leave."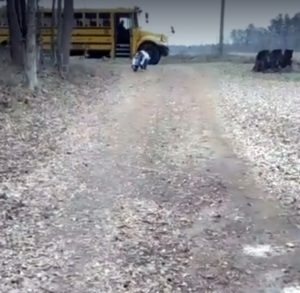 What an amazing friendship! Watch as Frog greets Savannah's bus in the video below. It's incredibly adorable and truly heartwarming!
Photos courtesy of Frog's Facebook page and Instagram account
Please 'SHARE' to pass on this story to a friend or family member