<!– 336×280 ad unit –>
Andrew (AJ) Schalk, a then 16-year-old junior at Stafford High School in Virginia, gets by each day with help from his adorable service dog, Alpha.
Schalk has type 1 diabetes, and it's Alpha's job to alert him when his blood sugar is getting too high or low. Alpha is extremely smart and can sense the rise or drop in blood sugar 20 to 40 minutes before it actually happens!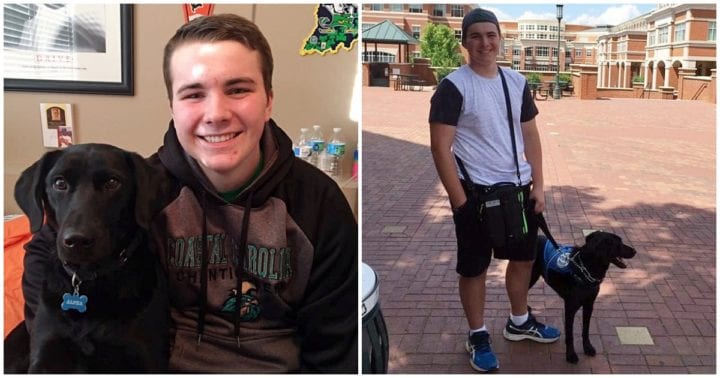 Source: Inside Edition/Youtube
There have been several occasions already where Alpha has woken Schalk up in the middle of the night and has saved his life.
Because of this, Alpha is always by Schalk's side, even at school! Since Alpha is technically a student at Stafford High, it's only right that he be included in the yearbook alongside his human.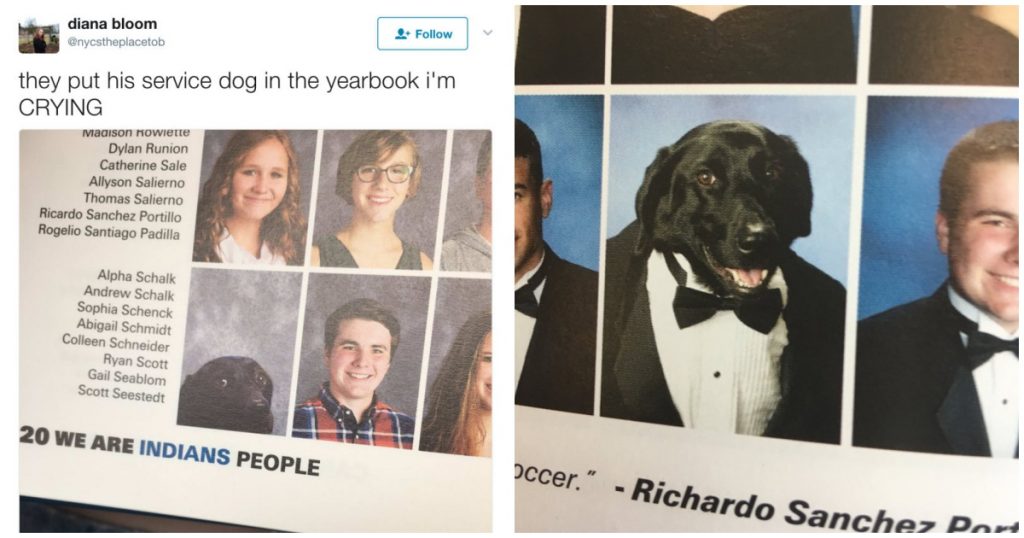 Source: @dianalbloom/Twitter
Alpha's photo is right next to Schalk's in the yearbook, and fellow student Diana Bloom couldn't believe her eyes when she first saw it.
"they put his service dog in the yearbook I'm CRYING," she said in a Tweet with a snapshot of the yearbook page included.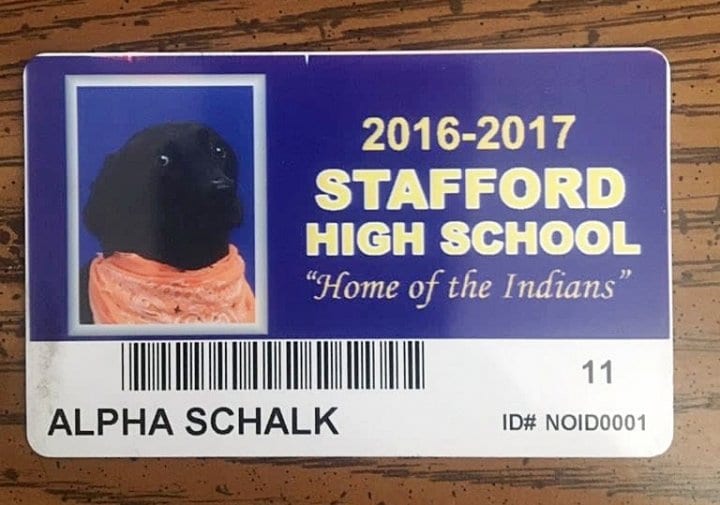 Source: Southern Living/Youtube
In addition to being in the yearbook, Alpha even got his own school ID!
"He has been a great companion and added a lot of happiness to my school's environment," Schalk told Buzzfeed News. "It brightens people's days seeing him in the halls or in my class and I love being able to have that effect on people."
Please 'SHARE' to pass on this story to a friend or family member