<!– 336×280 ad unit –>
7. Labrador retriever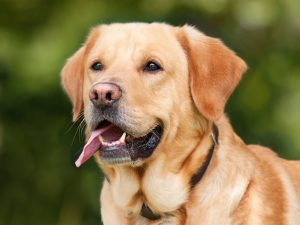 The Lab, as it is affectionately called, is the most popular breed chosen by families.
Another member of the working class of dogs, Labs are best known for their intelligence, affection, patience and gentility, making them perfect companions for households with kids.
They are easily trained and, in fact, are one of the top dogs chosen for search and rescue, assisting the disabled and police work.
They are also known to self-train, observing behaviors in humans and repeating them — a great asset in emergency situations.
Despite their size (about 22-inches tall and 65 pounds, though some males can get as big as 100 pounds), they do pretty well in spacious apartments with plenty of exercise or in moderate homes with an average-size backyard.
More: 12 Hilarious Labrador Memes Will Make Your Day
Next Up: Shetland sheepdog