<!– 336×280 ad unit –>
6. Shetland sheepdog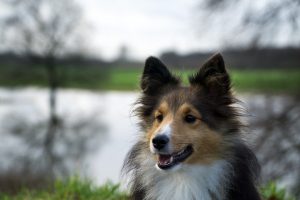 Another herding dog, the Shetland takes this ability into the home, showing the same commitment and protectiveness over its human "herd" as the farm-raised version does.
Highly intelligent, the Sheltie handles life with great efficiency and diligence, learning new commands with little repetition and making sure that all the family is safe, sound and in place.
Shelties show great devotion to their families and are happy to live just about anywhere — while they're pretty active indoors, they're OK without a yard if sufficiently exercised, and despite their collie-like looks, they're pretty petite at a max of 16-inches tall and 27 pounds.
More: When This Sheltie Sees Herself On A Webcam Her Reaction Is HILARIOUS!
Next Up: Doberman pinscher