<!– 336×280 ad unit –>
Poor bobcat was found stuck in a bear trap desperately struggling to free himself. It breaks my heart seeing him trapped like this, he must be in so much pain… He was very lucky that this guy noticed him!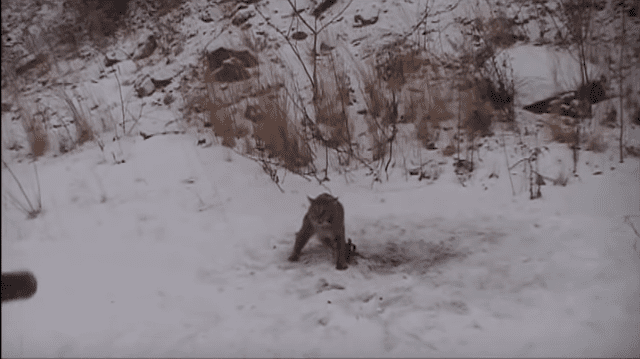 Source: YouTube
After FINALLY having opened the bear trap the kitty didn't want to leave at first! He stayed with his rescuer a while, thanking him.
Source: YouTube
Thanks to this kind man this bobcat could walk just fine and leave the scene without injury! If he hadn't been freed… I can't even… these traps are SOO inhumane!
Watch and SHARE this AMAZING rescue below:
Think your friends would be interested? Share this story!