<!– 336×280 ad unit –>
Wildlife photography can bring us closer to the natural world, revealing beautiful and striking moments that we never would've seen.
It's a skill and an art requiring a keen eye and patience, but sometimes wildlife photographers manage to snap a perfect photo that captures the beauty of nature.
Like one photographer, who captured a photo of two frogs in a very romantic scene.
Ajar Setiadi is a photographer from Bogor, Indonesia who has a special interest in the smaller creatures we often overlook, like insects, reptiles and birds.
And many of the most striking photos, as can be seen on his Instagram, are of frogs: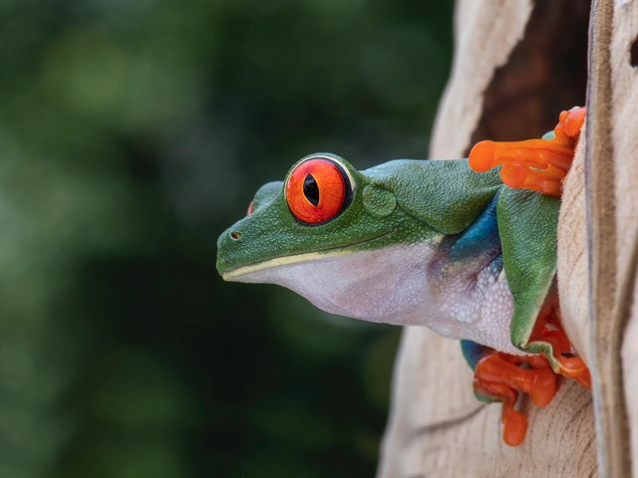 The frogs in Setiadi's photos are unexpectedly striking subjects, with very expressive faces.
"I let [the animals] act," Setiadi told The Dodo. "I'm just waiting for the best moment."
The photographer said that he likes to photograph the frogs when it rains, because they take shelter in the vegetation, resulting in some unique shots: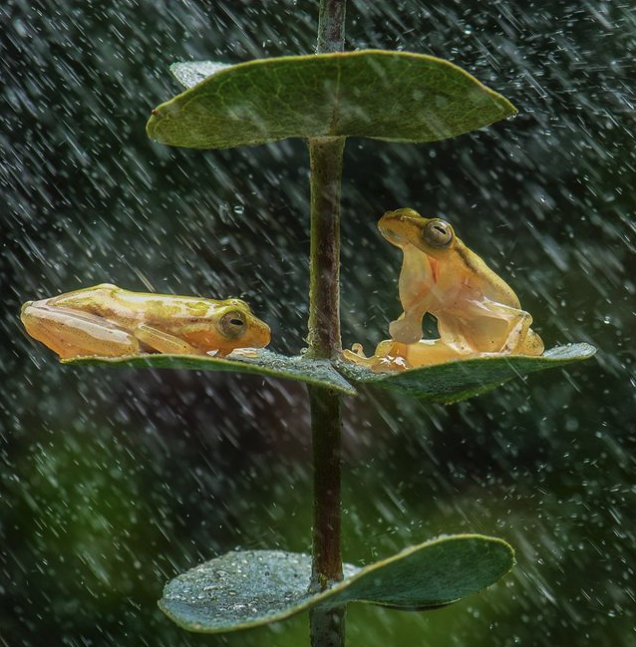 And in February, this led to one of his most incredible photos.
As it rained, he saw two white tree frogs taking shelter under a flower, using it as an umbrella.
But what made the photo extra sweet was that they seemed to be embracing: one frog has its arm wrapped around the other, as if they're sharing a sweet, romantic moment in the rain: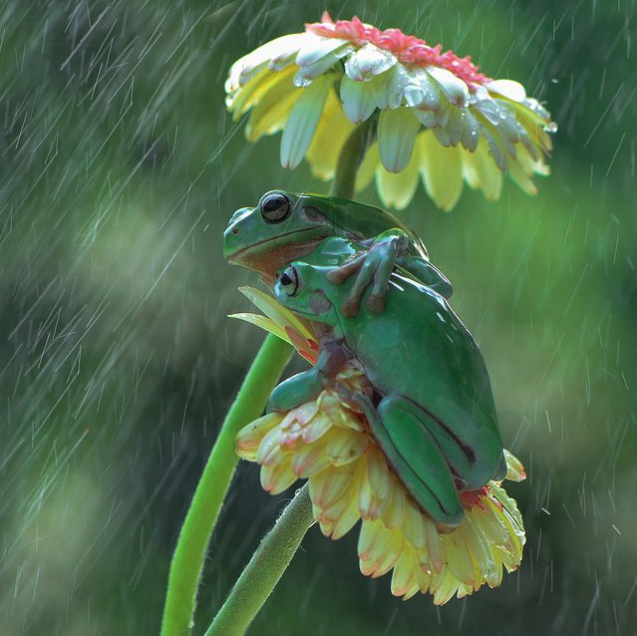 While Setiadi has taken many photos of frogs and other wildlife, he knew that this was a once-in-a-lifetime shot: "I could only get a few frames because this moment can't be repeated," he told The Dodo.
The photo has become Setiadi's most popular on his Instagram. It's a photo that shows a sweet side of nature we don't often get to see.
It's similar to another nature photo that went viral earlier this year, taken by photographer Joe Neely, showing two sleepy bees cuddling on a flower together: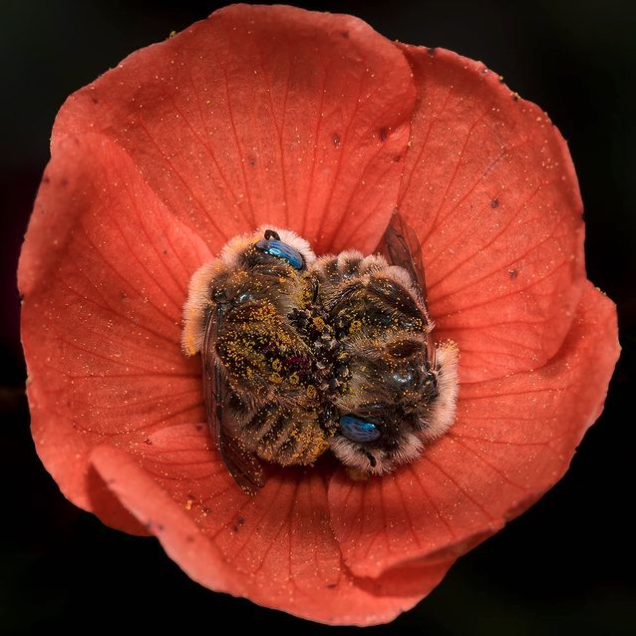 What a great photo! These frogs definitely look like they're in love 😍
Share this story!