<!– 336×280 ad unit –>
With tears in his eyes, Mr. Williams made the difficult and painful decision to surrender his best friend of 14 years to the shelter.
Sadly, Williams and his dog, Lucky, were evicted from his home and had nowhere to go. Williams has no family, no money, and only enough belongings to fill the back seat of his car, since Lucky always sits in the passenger seat.
Williams was heartbroken to give up Lucky, but he just wanted to do what was best for him and to make sure he got the best care possible.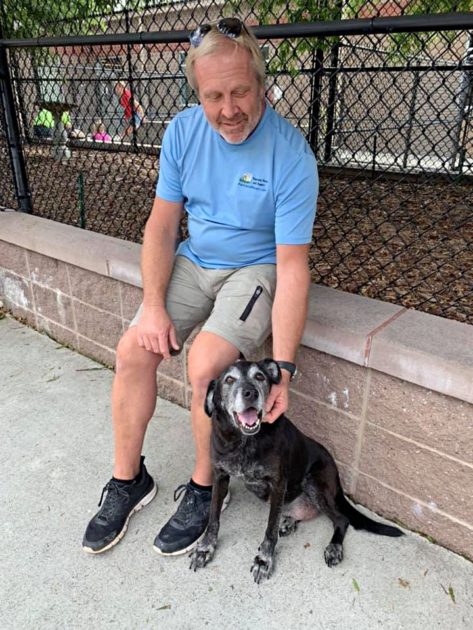 Katie Corbett/Facebook
Katie Corbett, intake coordinator at the shelter, recalls when Williams was saying goodbye to Lucky, he looked him in the face and said, "We were young when we came together. Now we're both old men. Be a good boy, Lucky. I'll be back for you."
Upon hearing the news, the shelter and the community rallied together to help Williams and Lucky in the most amazing way.
They were able to get Williams a hotel room for a week so he wouldn't have to sleep in his car. But Lucky would have to spend the night in the shelter, a place that is so foreign and scary for him.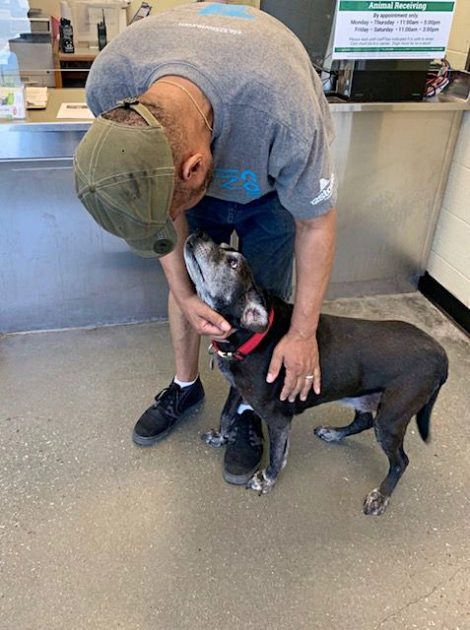 Katie Corbett/Facebook
Lucky was made available for foster or adoption through Gwinnett County Animal Welfare. While Williams would be lost without his best friend, he hoped someone would adopt Lucky so he wouldn't have to be in that noisy, stressful shelter.
But what would make Williams even more happy was if there was someone who would agree to foster Lucky while Williams got back on his feet so that one day they could be together again.
Soon after, Williams prayers were answered!
When Joseph Popovich heard about Williams and Lucky's story, he marched right into the shelter with a picture of Lucky on his phone. He walked in knowing that he was leaving with Lucky. He wanted to help Williams and care for Lucky while Williams figured things out.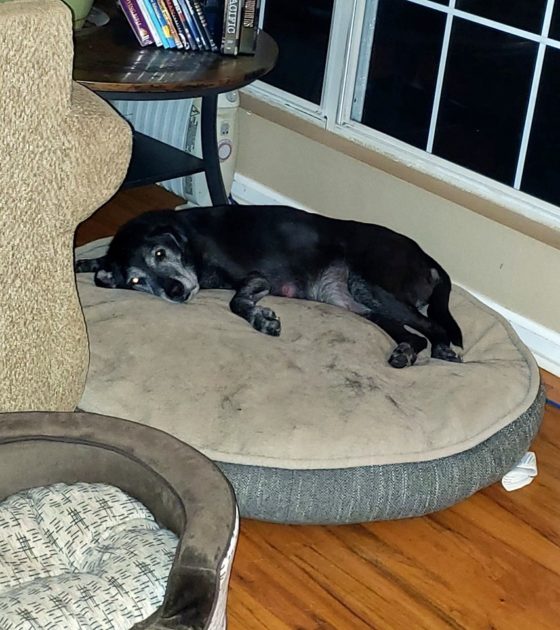 Joseph Popovich/Facebook
The community has really rallied together to help both Williams and Lucky. Williams is getting meals delivered to his hotel this week; an organization offered to cover basic veterinary care for the rest of Lucky's life, and another offered dog food for the rest of his life.
Complete strangers are offering clothes, shoes, job resources, gas cards, and a long list of other things to help Williams.
Williams dreams of one day buying a van that he and Lucky can both live in and travel.
"I've always dreamed of driving around with Lucky and just letting him run and run and run in a field until he can't run anymore," Williams told Corbett. "He's never been able to do that before. That would be a dream come true for us both."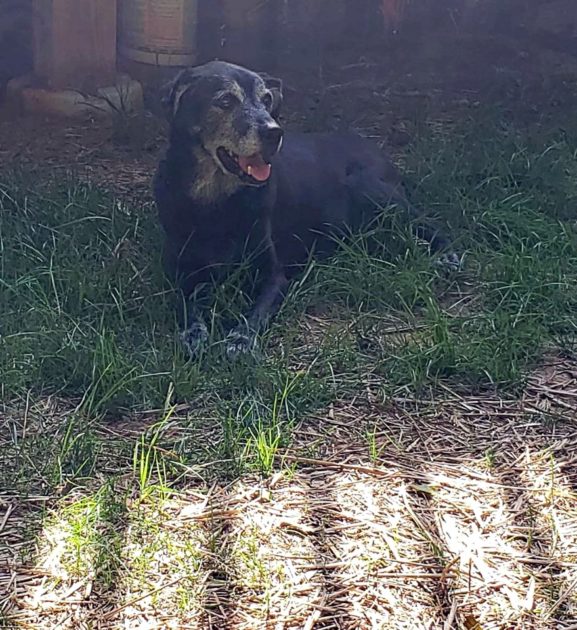 Joseph Popovich/Facebook
Williams hopes he'll be able to trade his car in for a bigger vehicle, and is currently working with Corbett to get price quotes for a large van to live in.
Luckily, Williams gets disability checks from Social Security and a small pension from his former employment with AT&T, which should be enough to help him get by once he's back on his feet.
In the meantime, Lucky is settling in nicely at his foster home and is enjoying the company of his new foster doggy siblings.
Please 'SHARE' to pass on this story to a friend or family member