<!– 336×280 ad unit –>
There are few things a pet owner fears more than their pet being stolen. It's worse than a pet simply running away—it means they could be in bad hands, and they could be hard to track down.
But when one New York woman's dog was snatched right from under her, she didn't take it lying down, and got her dog back in one very dramatic, unexpected way.
Jess Gary, 37, is the loving owner of several dogs including a 15-year-old chihuahua mix named Fidel. On the morning of June 28, Jess took Fidel for a walk in Prospect Park in Brooklyn.
On Saturdays, dogs can be without leashes, and Jess let her guard down in the familiar space: "It's a place where people feel safe with their dogs," she told WABC.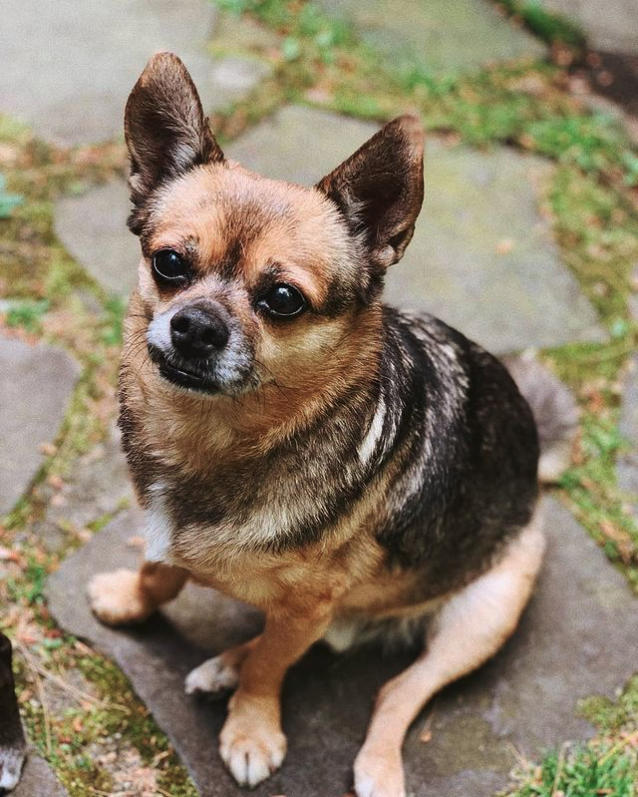 But all of a sudden, a man snatched her dog away: "He was just a few feet behind me and I heard a yelp," Jess recalled. "And as soon as I looked behind me he was gone."
She writes that the suspect was "a man in his early 30s with curly blonde hair, approx 6 ft tall and slender."
With no dog in sight, Jess panicked: Fidel was no puppy, and requires daily pain medicine for his arthritis. Jess offered $3,000 for his return, posting flyers throughout the city and on social media, using the hashtag #findfidel.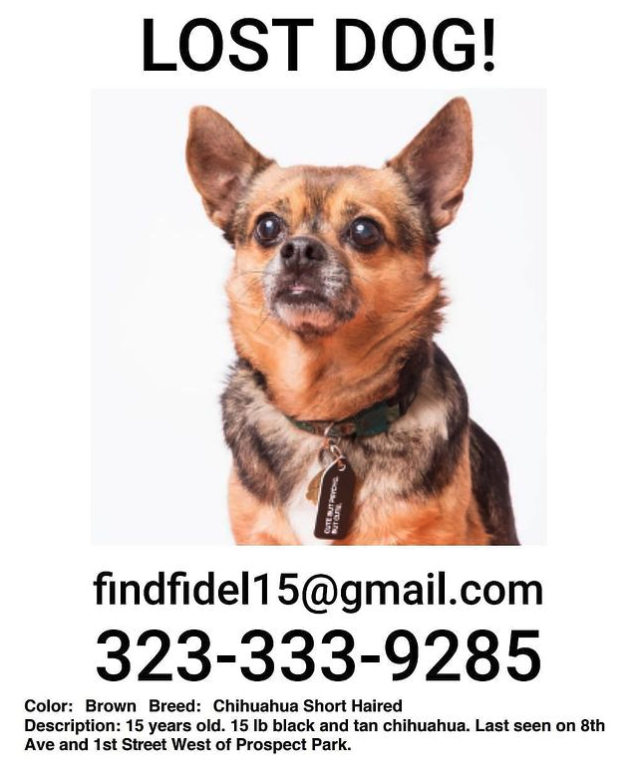 But over a day later, Jess got a tip to look near Atlantic Station. She headed out to look with two friends… and that's when she saw a woman walking a dog. Her dog.
She was certain it was Fidel. "I was completely in shock," she told CBS New York.
That's when the story reached its dramatic climax: Jess' friends wasted no time and jumped out of the car to grab the dog from the woman.
After getting him back to the car, the woman's male companion started chasing them to get Fidel back.
"When he couldn't open the car doors, he began hitting the car window with a skateboard," Jess recalled.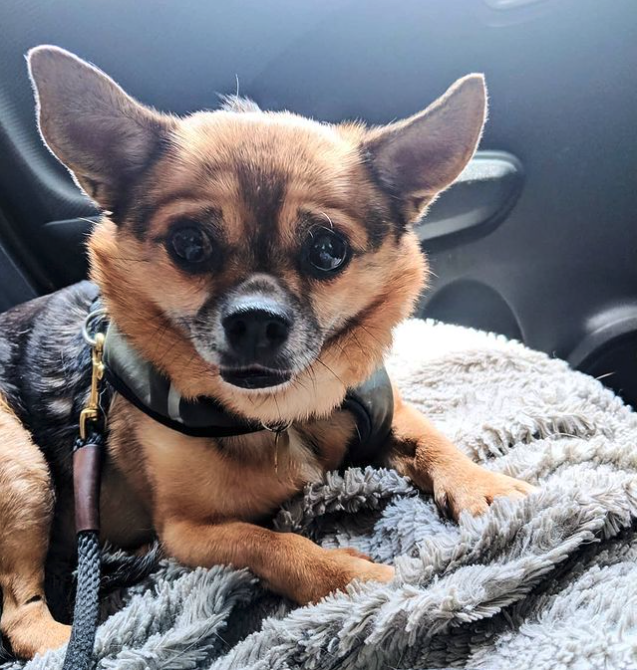 But Jess and her friends headed straight to the NYPD, explained the situation, and didn't get in any trouble.
When asked by CBS News if she "stole the dog back," Jess had another phrase for it: "We brought Fidel back to his rightful home."
It would be nice to say that justice was served and the dognapper got a fitting comeuppance, that likely isn't the story: Jess doesn't think the couple who were walking Fidel were in on it, and that they probably unknowingly found him or bought him.
Which unfortunately means there's still a dog thief on the loose: "I would love to locate the man who stole Fidel," Jess says. She WABC that she won't be letting her dogs off the leash anytime soon, or going to Prospect Park.
But the good news is that Fidel is back with his loving owner and getting the medical help he needs, thanks to an unlikely twist of fate and some quick-acting friends.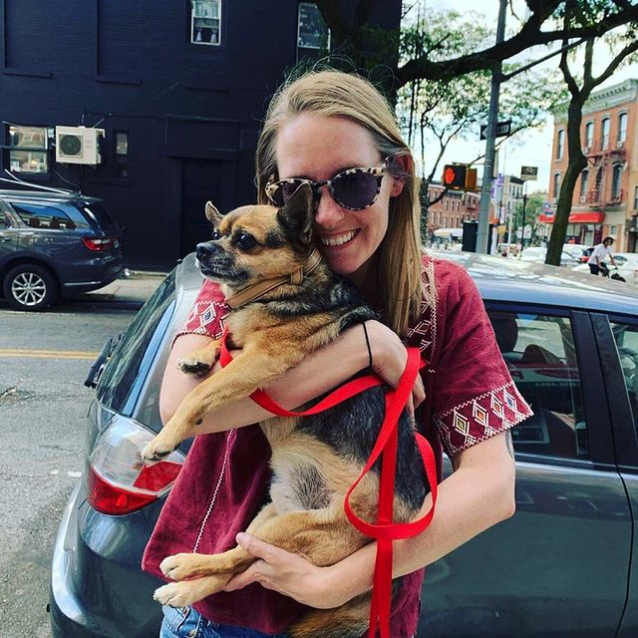 How far would you go to get your dog back? Share this crazy story!