<!– 336×280 ad unit –>
There are few things a pet owner dreads more than their pet being stolen. It can be a heartbreaking realization to find your friend is suddenly missing, especially when and where you least expect it.
That was the case for one New York couple, when a popular dog walking service led to their dog being snatched right from their own apartment.
Max and Sophie Troper, a couple from Battery Park, hired a dog walker to take care of their dog Benny. As they usually did, they used a popular app called Wag.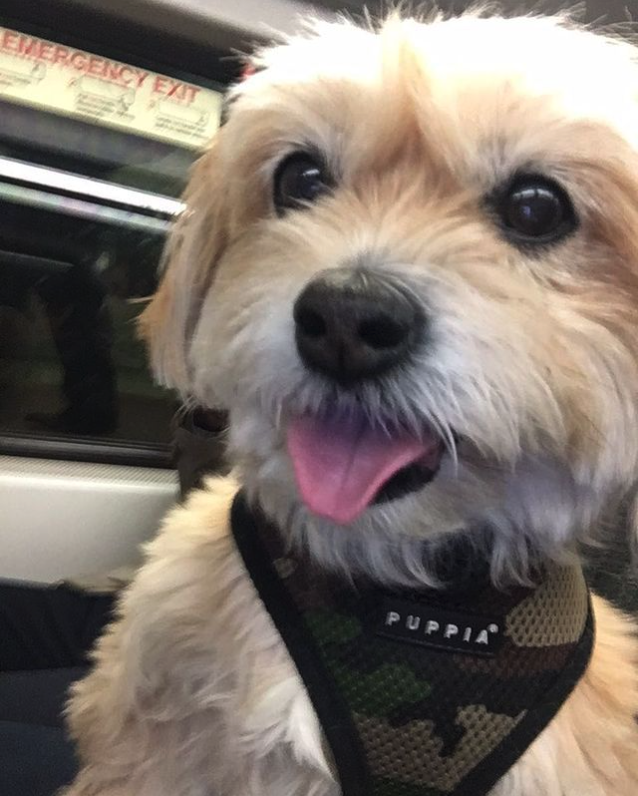 The first dog walker they hired canceled, so they hired another. But when that walker arrived at the apartment, they found that there was no dog: Benny was gone.
"Initially, we thought Benny might be hiding somewhere or that somehow this new walker was mistaken," the couple told CBS News.
The couple rushed to check their apartment's surveillance tapes, and their worst fears were confirmed: footage showed a man leaving the building with Benny in his arms.
"It really is every dog parent's worst nightmare," the couple said.
Even stranger, the burglar seems to have targeted Benny specifically:
"Someone walked into our apartment with the intent to take him, just him, no other valuables," Max told CBS New York. "It was just like a moment you can't explain, you just stop everything and you're like 'what the hell has happened here?'"
The Tropers were devastated to lose their beloved pet: "We treat him like he's our child, but he is," Sophie told ABC 7. "He walked down the aisle at our wedding in September, and he's just a huge part of our lives."
However, the couple had a prime suspect in the case: the first Wag dog walker who canceled on them.
"There's no way that someone could access this without having a code or without having a friend who had that code," Max said. The couple teamed up with NYPD detectives, along with Wag, who pledged to help out by hiring a private investigator and offering a reward for Benny's return. Actress Olivia Munn, a Wag spokesperson, also met with the couple.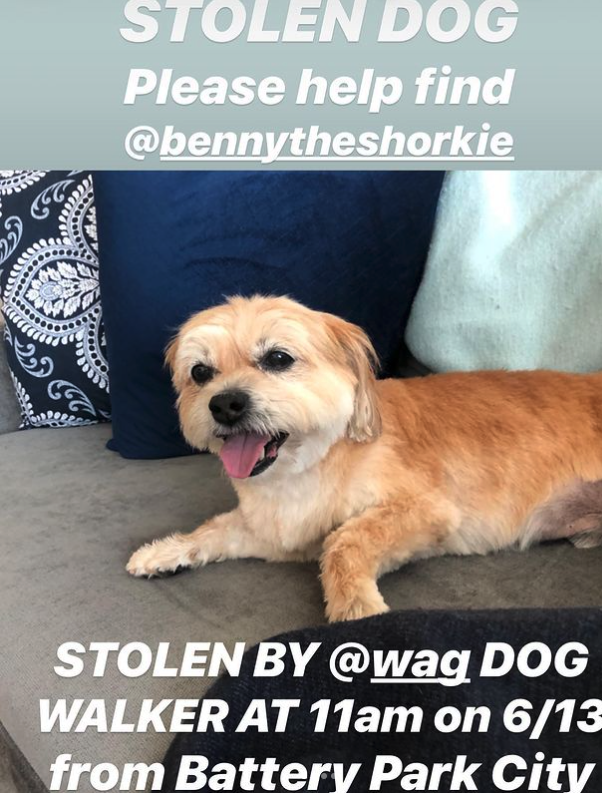 Luckily, the story has a happy ending: Benny was found by a Precinct 1 NYPD detective working the case. Police charged the suspect, 22-year-old Christian Madriaga, with burglary.
The NYPD also confirmed that the suspect was indeed the first dog walker the Tropers were connected to on Wag.
"It absolutely blows our mind how someone could do such a thing," the couple told CBS News. "If you want a dog, there are thousands of shelters and rescues with dogs looking for [their] forever homes."
After that frightening ordeal, Benny returned safe and sound. The Tropers posted photos of their reunion at the police station: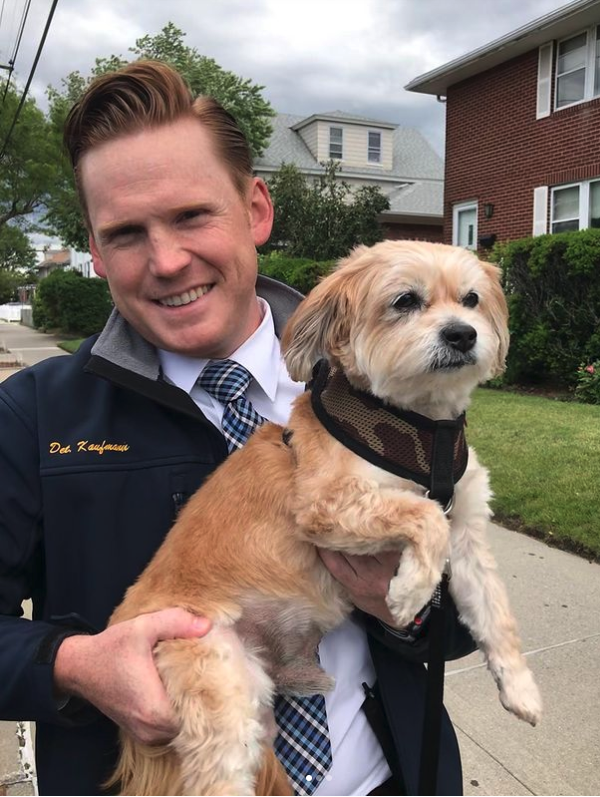 While Wag insists that this was a rare case and the Tropers thanked Olivia Munn for her help, the couple won't be using the service any time soon—at least not until they make some changes to their security.
"We thought that we could trust them, clearly you can't," Sophie told CBS New York.
They told CBS News that they hope Wag "improves the security of its platform so that no pet parent has to needlessly experience this type of trauma and violation."
It was a frightening situation, but luckily had a happy ending—and hopefully awareness will prevent this same situation from happening again.
Spread the word by sharing this story!