As massive wildfires sweep through Australia, the country's wildlife is helpless and populations are being devastated.
Chris Dickman, an ecologist at the University of Sydney, estimates more than a billion animals have been killed across Australia, with 800 million dead in New South Wales alone.
This estimate includes just mammals, birds and reptiles, but when insects, bats and frog species are accounted for, that number becomes overwhelmingly higher.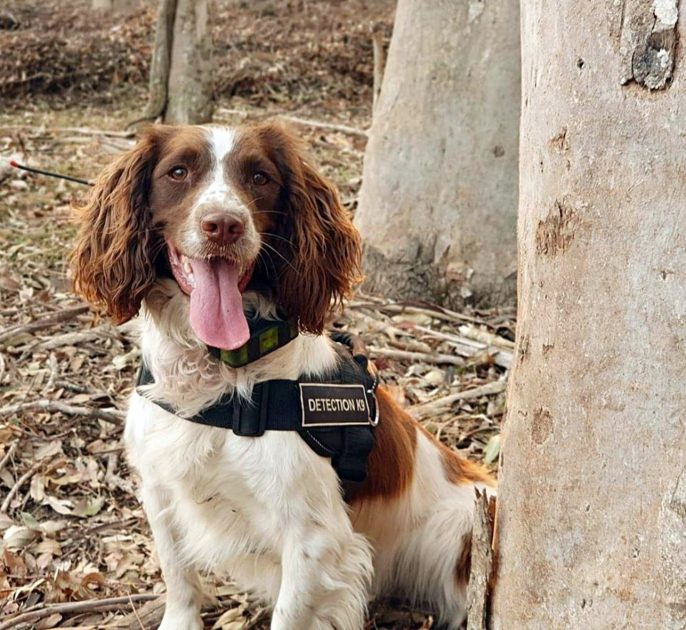 TATE/Facebook
Ecologists in Flinders Chase National Park estimate 25,000 koalas — half the island's population — may have been killed.
Many people, including detection dogs, have set out to help save as many animals as possible.
Koala Hospital Port Macquarie/Facebook
One of those dogs is Taylor, a four-year-old English Spring Spaniel, who is trained to sniff out koala fur droppings.
Taylor has already rescued more than 15 koalas from the wildfires. Some of the rescued koalas were hospitalized, while others were taken to safer areas away from the fires.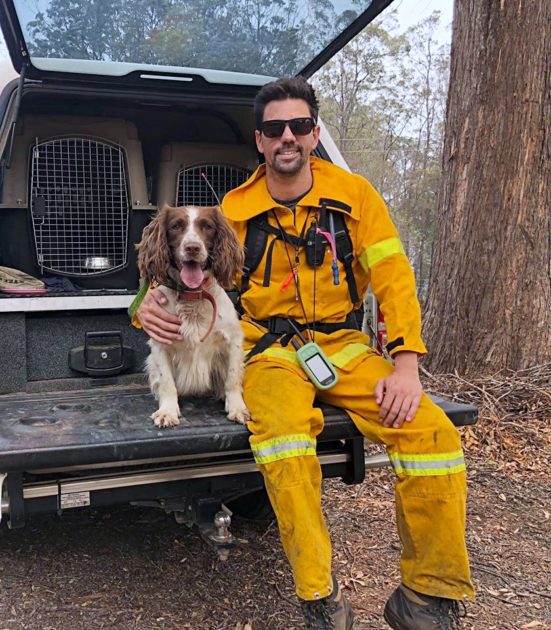 TATE/Facebook
Taylor and her owner and professional trainer, Ryan Tate, have been traveling around Australia together for three years now. She has rescued more than 50 koalas to date.
Tate explained that koalas' scents descend from treetops to the ground, so whenever Taylor smells one of them, she sits beneath a tree and points up to alert Tate that there is a koala in need.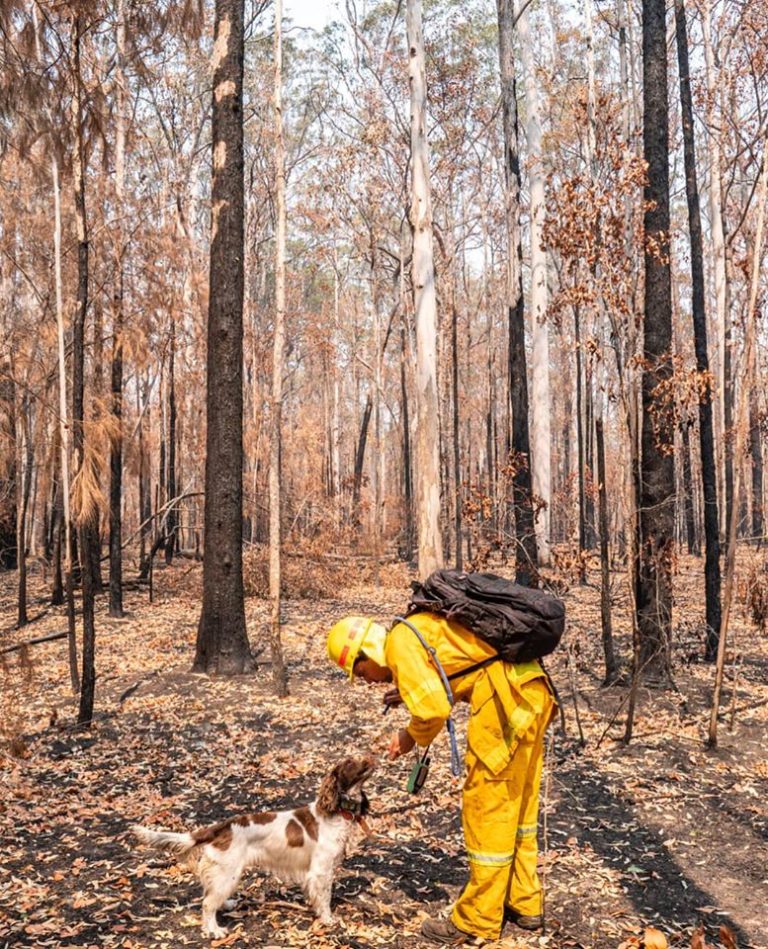 TATE/Facebook
In addition to seeking out koalas by their body scent, she is also trained to find their droppings, which lets them know that there are koalas nearby.
Learn more about Taylor and her incredible rescue efforts in the video here:
Please 'SHARE' to pass on this story to a friend or family member