<!– 336×280 ad unit –>
While we often think of our dogs as family members, treating them as such at mealtimes can do more harm to them than merely spoiling them by spicing up their dinners. Here's #10 of the twelve most dangerous "human" foods that could kill your dog, what's in them, and what it can do to your dogs. (To be taken to the top of this article, CLICK HERE)
#10 – Yeast Dough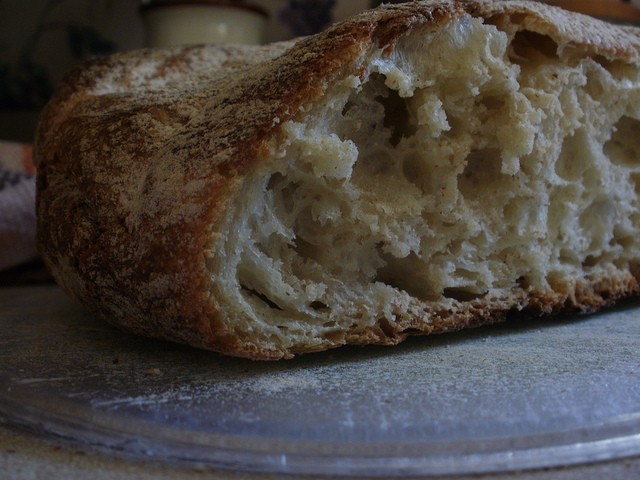 Bread makes you fat? While having a chubby puppy isn't the worst thing in the world, yeast dough used to make bread should absolutely be kept away from dogs.
What's In It:
The raw yeast dough from making bread can ferment in a dog's stomach, becoming toxic.
What It Can Do:
Aside from the toxicity from alcohol being produced in the stomach, yeast dough can also expand in your dog's stomach or intestines and create a large amount of gas in the digestive system. This can lead to severe pain and a potentially ruptured stomach or intestinal tract. Vomiting, abdominal discomfort and lethargy can also occur.
H/T VetMedicine